How to enjoy the same files on your original Motorola phone with your newly bought Motorola device? Direct data transfer is the most ideal solution. Most people know how to transfer photos, videos and music between two Android mobile phones, but transferring contacts, with all those contact information like addresses, phone numbers, mobile numbers or any other kinds of data from your old phone to your new one isn't always a walk in the park. Have no ideal about the easiest way to back-up, transfer or sync up Motorola phone data? In that case, you will need to ask help from a third-party transferring tool.
Spend much time in looking for a professional phone to phone data transfer program but only find that most tools just enable to transfer media files like photos, videos and music files. Is there any tool can help transferring contacts from a Motorola phone to another Motorola phone? Fortunately we have the Coolmuster Mobile Transfer, which can help you transfer not only contacts, but also SMS, memos, calendars, photos, videos, music, and more between two phones or tablets, no matter they come from Android, iOS, Symbian or BlackBerry.
With the help of Coolmuster Mobile Transfer, all you need is a desktop or laptop computer (it supports both Mac and PC) and two USB cables to connect both your two Motorola mobile phones and you will have all your contacts, as well as any other kind of data you want to transfer, between the two devices instantly.
Get Started to Copy Contacts from One Motorola Phone to Another
Step 1. Connect both Motorola phones to a computer
To begin with, you need to download and install the Motorola to Motorola transfer tool - Mobile Transfer on your computer. Launch it and connect the two Motorola mobile phones to the computer via USB cables.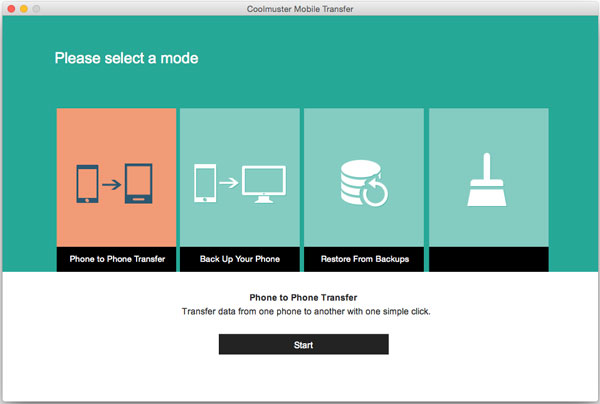 Step 2: Select the data files to be transferred
The two Motorola phones will be displayed on the program interface. Next, you should select the files you want to transfer from the data categories like contacts, texts, Calendar data, Apps, photos, music and videos. Here, you just need to choose "Contacts".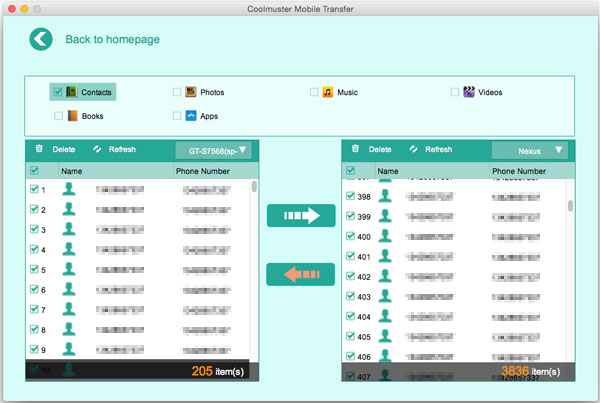 Step 3: Start to transfer contacts from Motorola to Motorola
When you have chosen all the files you want to transfer, then you can click on the transferring arrow to begin the transferring process. At this time, a screen will pop up displaying your data transfer progress.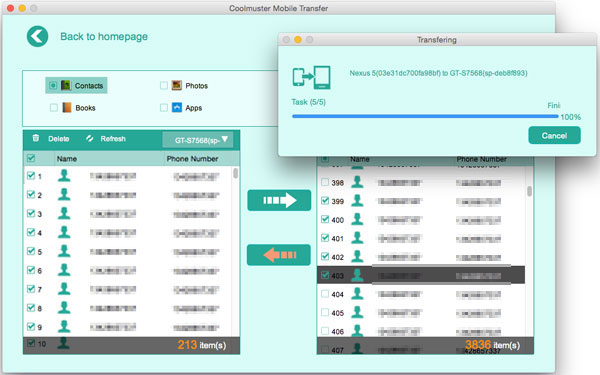 Note: Not only Motorola devices, Coolmuster Mobile Transfer can also work on other Android phones like Samsung, LG, Sony, HTC, etc., as well as iOS and Symbian devices, including iPhone, iPad, iPod and Nokia.
Related Articles:
Copy Contacts between Nokia and Android
SMS Transfer between HTC and iPhone
How to Send Mass Text without Group Message on Android