Transfer Everything from Old Android to Galaxy S8
People who use their Android phones on a regular basis may find that they are staple in their everyday activities. Therefore, they may use their phones to save the messages that they receive from family, friends, co-workers and any other person or organization that communicates back and forth. Android phones can also be used to collect contact information so that people can easily get in contact with others at the touch of a button that identifies who they are. And Android devices are capable of recording and saving wonderful photos and videos. Then, when you switch to a new Samsung Galaxy S8, how to transfer everything from the old Android phone to the new Samsung Galaxy S8 if you don't want to leave them behind on the old phone?
You can transfer photos and videos between two Android phones via WiFi, Bluetooth, or USB connection. But how to deal with contacts and text messages, as well as other types of files? Coolmuster Mobile Transfer or Coolmuster Mobile Transfer for Mac is a software product that gives the user the tools that they need to transfer information quickly between two mobile devices without encountering the traditional issues that comes along with using other methods. It provides you with an easy 1-2-3 step process for transferring everything, including contacts, text messages, songs, photos, videos, apps, you name it, from old Android phone (such as Samsung, HTC, LG, Motorola, Sony, Google, ZTE, Huawei, etc.) to new Samsung Galaxy S8 or S8 Plus without any complicated operation or data loss.
It is a simple tool that virtually anyone can use because it is not only user friendly but easy to read and use via instructions included in this product. Read the following guide to see how to use Mobile Transfer to copy data from Android to Samsung Galaxy S8.
Tips: If you don't want to lose important data on your Galaxy S8, you can backup Galaxy S8 on computer. And if unfortunately you have lost data on your Galaxy S8, don't worry, you can make tricks to recover lost data from Galaxy S8.
How to Transfer Files from Old Android to Samsung S8?
Step 1. Connect iPhone 7 and Galaxy S8 to computer
You will need to download and install the Mobile Transfer on your computer and then connect 2 USB cable to the two devices respectively. Launch the Mobile Transfer and you will see the main program window like below: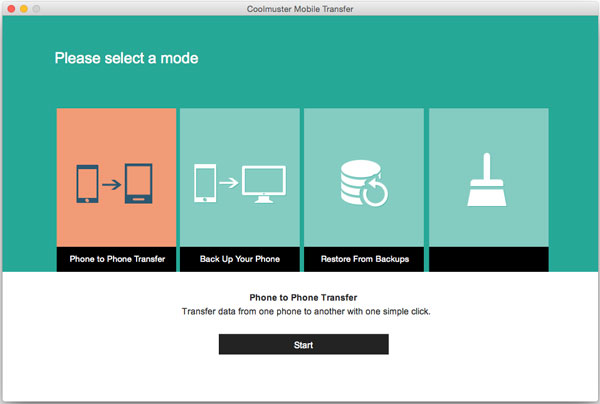 Step 2. Enter Phone to Phone Transfer window
The next step in this process is to choose the Phone to Phone Transfer option from the main interface. The user will see a new window that shows the two mobile devices and each group of files that will need to be transferred.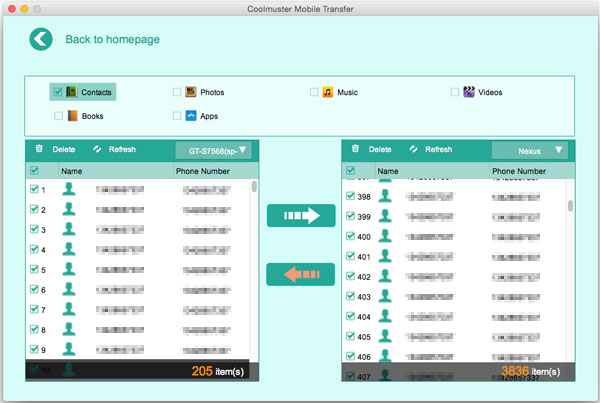 Step 3. Transfer everything from old Android to S8
The transfer process can be started by selecting the files that need to be transferred (i.e. contacts, SMS, videos, music, apps etc.) and then pressing the transferring button to kick off the transfer process.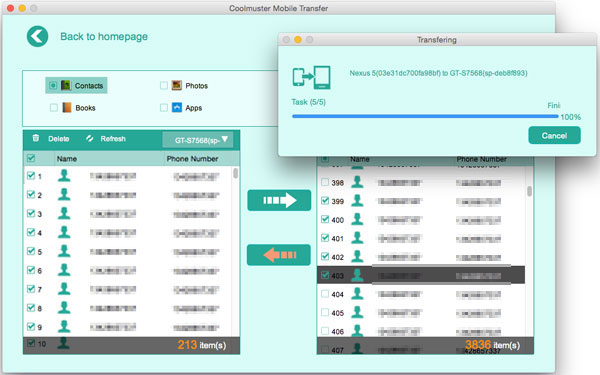 It is also important to note that you are given the option to transfer everything from old Android to Samsung Galaxy S8 at one time instead of completing the transfer selectively.
Add a comment