How to Transfer Files between HTC and Sony?
You get yourself a new phone and for the first few days,you revel in the new phones' capabilities. After the initial excitement of a new phone settles down, your first concern is how to transfer your old phone's data to your new device. It is a crucial step to ensure that you can begin work seamlessly from where you left it on your old phone. However, a botched-up transfer job can cost you heavily in the form of lost contacts, irretrievable pictures and music or precious documents. To shield yourself against that trauma you need a foolproof method of transferring mobile data. It's really bothersome to transfer files between the two phones and it can take up hours on end. Plus, thee is no guarantee that the transfer will take place without any interruptions.
In the past, you may need to worry about the data transfer issue since there are few methods for you to transfer data between two phones. But now, here are several ways to help you perform the transfer, using professional phone to phone transfer software is one of them. Coolmuster Mobile Transfer (Windows) or Coolmuster Mobile Transfer for Mac is an effective and efficient software that installs easily and begins seamless transfer at the click of a button. It is compatible for all major Android devices including HTC and Sony, as well as Apple devices and Symbian Nokia. As its name suggests, is compatible with Windows and Mac and it uses it as an intermediary device to enable data transfer. This software can also be used to securely backup your phone data, so that you always have a copy in case of loss or damage to your phone.
Read More:
* Transfer Text Messages between HTC and iPhone
* How to Transfer Data from HTC to Samsung?
Coolmuster Mobile Transfer is able to transfer contacts, SMS, photos, videos, music, call logs, calendar, notes, apps and more data from phone to phone. Here, we set HTC and Sony phones as example, to show you how to use Coolmuster Mobile Transfer to transfer data between HTC One M8/M9, Desire HD, Hero and Sony Xperia Z5/Z4/Z3. The usage is a breezy job. Following these 3 easy steps, you can transfer all kinds of content from your HTC to Sony or vice versa:
Guide to Copy Data between HTC and Sony Phones
Step 1. Connect HTC and Sony phones to computer
Download Coolmuster Mobile Transfer and follow the installation procedure. Once successfully installed, launch the software. Connect the HTC and Sony phones using two USB cables, to your computer.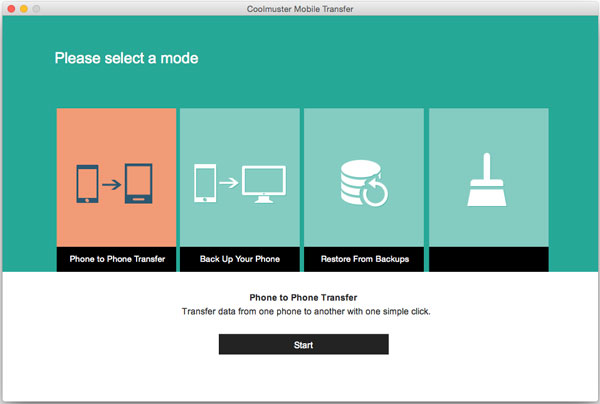 Step 2: Enter Phone to Phone Transfer
You shall be greeted by a screen with three transfer options. Select the 'phone to phone transfer' option. You will be redirected to a new window that shall display all transferable files across both devices.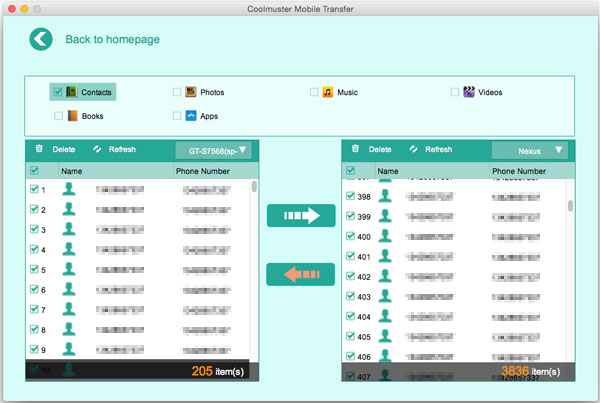 Step 3. Transfer files between HTC and Sony
In the last step, select all the files that you want to transfer and click the left or right arrow. The transfer process begins that easily and moves all your selected data to the desired location in a jiffy.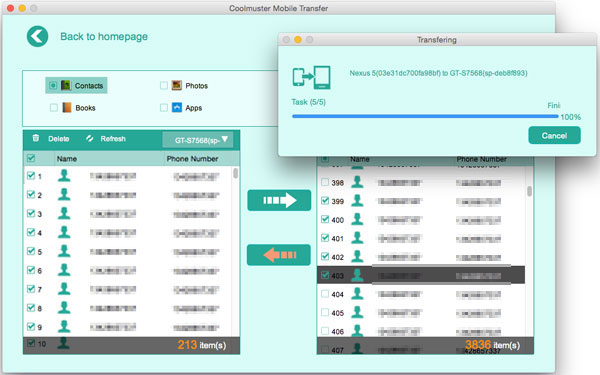 With Coolmuster Mobile Transfer, it is really easy to transfer all files that you need between your smart phones in just a few simple clicks. You can also back up all the data you need so that you never lose out on your memories, contacts and everything else that you've in your phone.
Related Articles: