How to Transfer Game Saves between iPad & iPhone?
If you have multiple iOS devices at the same time, you must have noticed that transferring game saves between different iOS devices is far more difficult than syncing other types of data, especially when you need to preserve the game progress. When an iPhone user feels tired of playing a game on iPhone and want to turn to the bigger screen's iPad, he always re-install the game on iPad and play it from the beginning. In fact, many people don't know it is actually possible to sync game saves between different devices. But to achieve that, you have to enlist the aid of a 3rd party data backup/transfer program was formally impossible to do in order to keep all your hard work that you have expended to move up from level to level.
iPhone to iPad Transfer is regarded as the best phone to phone data transfer tool to copy photos, videos, music, contacts, apps, SMS, etc. between different devices in iOS, Android or Symbian system. It will perfectly preserve all the game saves, which means you can get even more enjoyment by playing you favorite levels again and use all the options you've purchased and you can bring the play of one of your favorite games to new heights of excitement and fun by playing on a different platform and venue that you couldn't experience without the help of iPhone to iPad Transfer. This also holds true for any other iOS games or apps that you may want to try as well.
Want to know how does the iPhone to iPad Transfer work? Read the following article to see how to use the program to transfer game saves between iPad, iPhone and even iPod.
Guide on Transferring Game Saves between iPad & iPhone
Step 1. Launch the mobile phone transfer software
Run the installed iPhone to iPad Transfer and connect your iPad and iPhone to the same computer. Wait for the program to detect the two iDevices and show them on the left and right sides on the interface.
Step 2: Choose the game apps for transfer
Since the program can transfer different file types between two devices, such as Apps, Call history, text messages, contacts, photos, videos, music, etc. Here, you should select and highlight the Apps you want to transfer on the source device.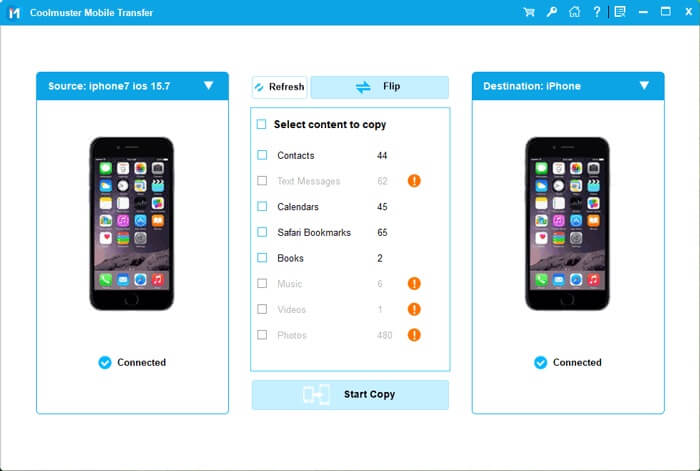 Step 3. Start to transfer game progress between two iOS devices
After you select all the game apps you want to transfer, you can give a click on "Start Transfer" to kick off the game saves transfer between your connected iPhone and iPad. Here is a transferring progress shows you how much data has been transferred.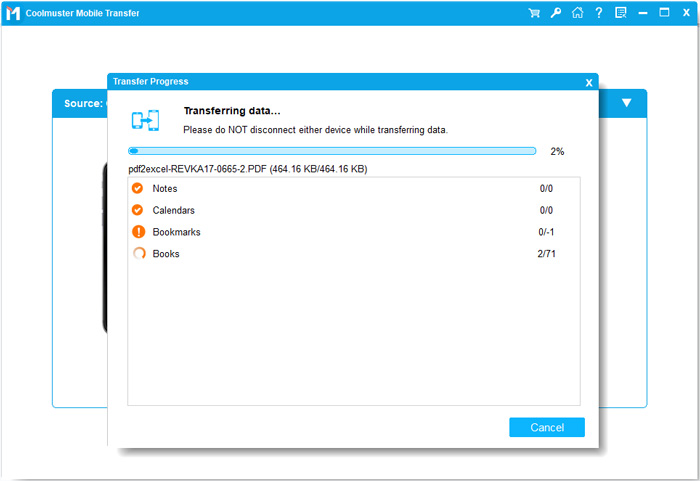 Related Articles:
Transfer Contacts from Nokia to HTC