How to Transfer HTC Contacts to Google Nexus?
When transferring contacts from your old HTC phone to the new Google Nexus device, some contacts are left back. This problem normally occurs when the user keeps all of their contacts and never deletes them at all (i.e. adds up to tens of thousands of contacts over a period of 3 to 4 years or more). Some people report problems with backing up and restoring their contacts so there is a potential for loss. Another problem you will be encountered is the contacts being transferred in a different and wrong order, which makes it difficult for people who use the contacts for future documentation. So, is there any solution to perform the contacts transfer HTC (HTC One X/M8/M9) to Google Nexus (9/7/6X/5P) in right order without any data loss?
Click here to learn: Switch Data from Galaxy Note 2/3 to Note 4
Have no idea but decide to type the contacts and phone numbers one by one? Stop that immediately! Don't you think it is too time-wasting? Now, Coolmuster studio has released a trustworthy program - Coolmuster Mobile Transfer (Windows) or Coolmuster Mobile Transfer for Mac, with which you can copy contacts from HTC to Google Nexus in 1 click. Not only the contact names and phone numbers, but also the detailed info, like company name, email address and home address, will be copied and saved on your Nexus phone as well. In addition to contacts, it can easily transfer photos, videos, calendar, contacts, messages and music from HTC to Nexus in less than 10 minutes.
There are the basic steps about switching contacts from HTC One X/M8/M9 to Nexus 5/5X/6/6P/7/9 below by using Coolmuster Mobile Transfer. It is fully compatible with Apple, Samsung, HTC, LG, Nokia, Sony, Google, HUAWEI, Motorola, ZTE, and more smartphones and tablets. Just download the trial version to have a shot.
You might be interested in: Transfer Music from Android to iPod touch
Tutorial to Transfer Contacts from HTC to Nexus 7/6P/5X
Step 1. Connect your HTC and Nexus phones to computer
To get started, install and launch the phone transfer program – Coolmuster Mobile Transfer on the Mac or PC. Then, you get its simple and user-friendly primary window. Connect the two phones: HTC and Nexus, to the computer via USB cables.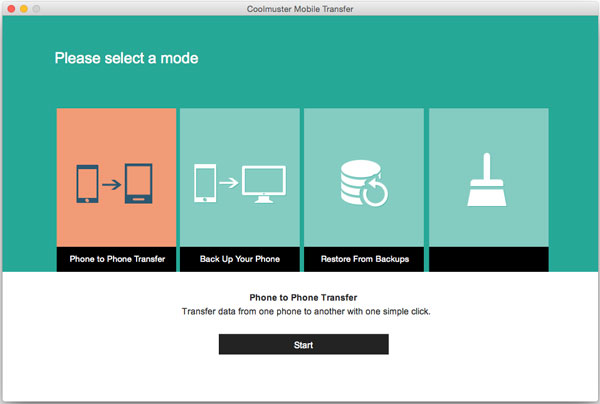 Step 2: Choose Phone to Phone Transfer mode
From the main window, you should try the "Phone to Phone Transfer" among the three different features. Your both phones will be detected and appears in the primary window, with all the transferable contents are displayed.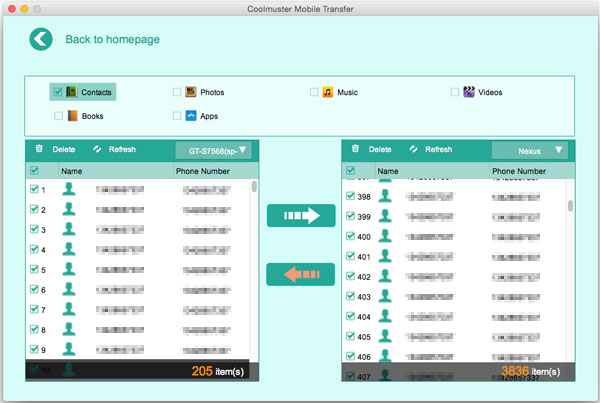 Step 3. Transfer HTC contacts to Google Nexus immediately
You should choose the icons of the file types you just want to move. When everything is ready, click the transfer icon to start the contact transfer from HTC One X/M8/M9 to Google Nexus 5/5X/6/6P/7/9/10.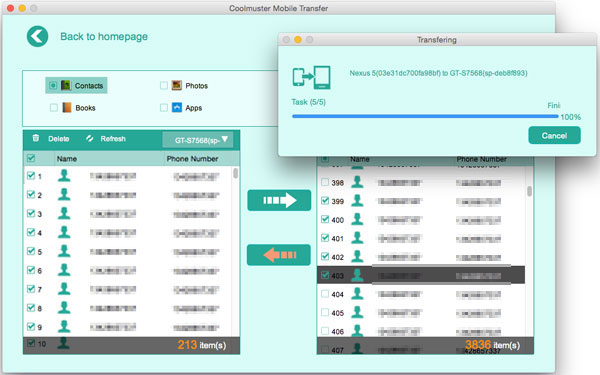 Take care that you should not disconnect either phone until the transfer process is finished.
Related Articles:
Transfer Contacts between Nokia and Sony Ericsson