How to Share Media Files from Sony Xperia to Samsung Galaxy S7
"I bought the newest Samsung Galaxy S7 to replace my old phone, is there any easy way to transfer all the files including those important media files from my old phone to the new Samsung S7?"
"My friend has got the new Samsung Galaxy S7, and I have a Sony Xperia phone, now we want to share some photos and music songs with each other. But sharing these files via Wifi is pretty troublesome since the network condition is so poor. Any better way out? I don't want to waste a full day in waiting!"
......
The new Samsung Galaxy S7 has finally been released to the public in due. Maybe you are one of those Samsung fans who are considering updating Samsung Galaxy S6 to the S7, perhaps you also want to know how to share files between Sony Xperia and Samsung Galaxy S7, since the S7 phone is running the newest version of Android - Android 6.0 Marshmallow. In terms of the easiest way to transfer media files between Sony Xperia and Samsung Galaxy S7 or between other phones, you can't miss this Coolmuster Mobile Transfer (for Windows) or Coolmuster Mobile Transfer for Mac software.
With this software, you can directly share files from one phone to another phone in an easy yet fast way, regardless of Wifi condition since it has nothing to do with the Wifi. Various file types ranging from contacts, messages to media files like music songs, photos, videos and etc are all supported by this software. It is a riskless software, which allows you to share files between two mobile phones without bringing any potential dangers like sudden data losses. More importantly, this software can not only support Android phones, but also can suit other OS-driven phones like iPhone. You can also use it to transfer files between Android devices and iOS devices if needed and wanted. Below is the free trial versions for your download! Then you can follow the tutorial in the next part to learn how to transfer media files from Sony Xperia to Samsung Galaxy S7!
Extra Bonus: How to Transfer Files between iPhone and Samsung Device
Guide to Transfer Sony Xperia Media Files to Samsung Galaxy S7
Step 1. Get Two Devices Connected to Computer
First of all, get Sony Xperia and Samsung Galaxy S7 devices connected to the computer via the USB cords and then open the installed software on the computer. And then choose the mode of Phone to Phone Transfer to continue.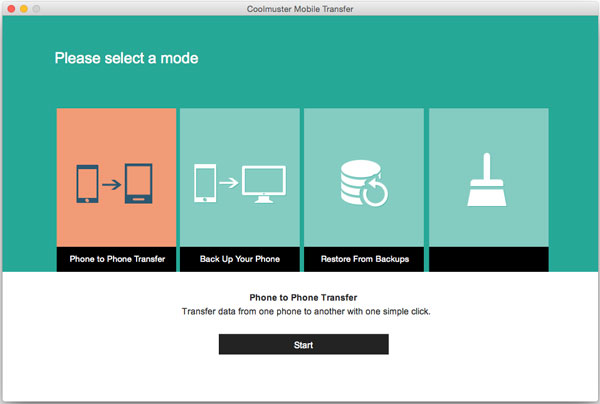 Step 2. Preview Files on the Main Interface
Now, you will see the below interface where all file folders are arranged on the main interface. You can then enter the Photos, Music, Videos tabs to preview more detailed information on the corresponding column. Then you can choose the files you want to transfer from Sony Xperia to Samsung Galaxy S7 or from Samsung to Sony.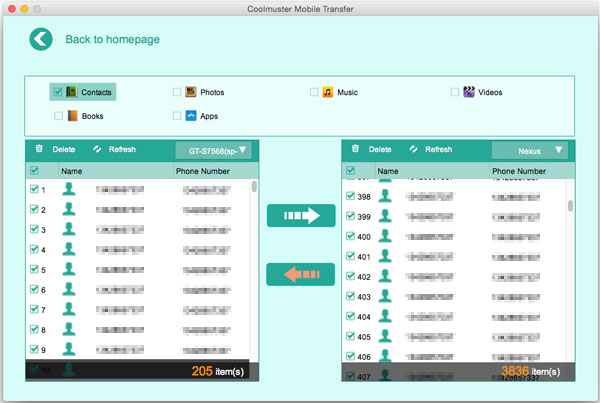 Step 3. Begin Media Files Transfer from Sony Xperia to Samsung S7
Once you have decided the files you want to transfer from Sony to Samsung, you can click on the right arrow direction to transfer files from Sony Xperia to Samsung Galaxy S7. On the pop-up window, remember to choose the OK option to confirm your action. You can also see the transferring process through the promo dialogue. Finally wait for the process to complete.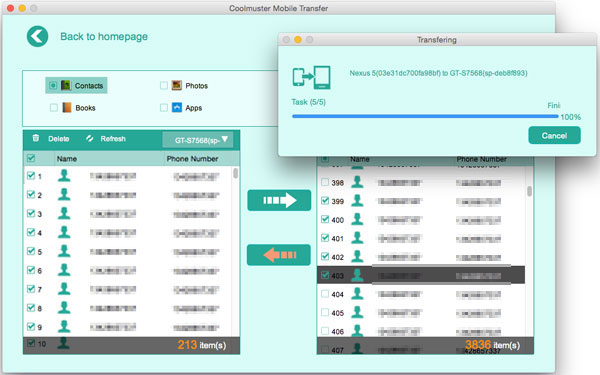 Easy, right? This software allows you to directly transfer files between two devices without any limitations! So what are you waiting for? Just download the right version and give it a try by yourself!
Related Articles:
Transfer Messages between iPhone and Samsung Phone
Whether to Choose Google Nexus 6P or Samsung Galaxy S7
Add a comment