How to Share SMS/Contacts from LG to HTC Phones
With LG and HTC launching new Android devices time to time, you might just want to buy one of them such as the newest LG G5 mobile phone. But have you ever wondered how to ensure that the SMS messages and contacts that you have on your LG or HTC phone remains safe when you switch in to a new phone? You might want to save in those precious messages or contacts when you buy in a new phone. But how do you do that?
That might not be an easy task if you have to transfer all your sms and contacts to the other phone. It can be one tedious job that you would want to avoid.
Common Problems in Sharing Files:
Do not think that it is easy to transfer data from a LG phone to a HTC phone. You would find all the processes are quite time-consuming. For instance, sending by bluetooth huge amounts of data can take hours on end, if more. You would have a real problem to send data by screenshots as well, and would have to send all files individually that both takes up data and time.
Add to the fact that if you had to type in the messages manually in your new phone, it really wouldn't make any sense. Most people have hundreds of important messages on their old phone. You cannot possibly type out all the important messages, can you? The other methods of sending files from one phone to another is time consuming. The best way to transfer the files is perhaps to have the files transferred between the two devices directly. And thankfully there is a software that can help you do just that.
Want to have an easier way out to transfer all the important data? This Coolmuster Mobile Transfer (for Windows) or Coolmuster Mobile Transfer for Mac helps you do exactly that. You can transfer all that data you need to your new HTC or LG phone, in just a few clicks. This software allows you to transfer not just sms and contacts but all apps, games and more. You do not have to install the apps and games on your new phone and this will save you from downloading the same apps that you had in your old phone again. You would save on time, and even money that you would have had to spend on mobile data otherwise. And this professional software makes this entire process simple. In just a few clicks, you would be able to transfer all the messages, apps, data and contacts from the LG phone to the HTC phone or vice versa.
Extra Bonus:
How to Transfer Media Files between Android and iPhone
Whether to Update to LG G5 or Samsung Galaxy S7?
Three Steps to Transfer Data:
Step 1- Connect both the old phone and new phone to the computer and open the Coolmuster app. You need to connect both the phones to the PC with the help of data cables.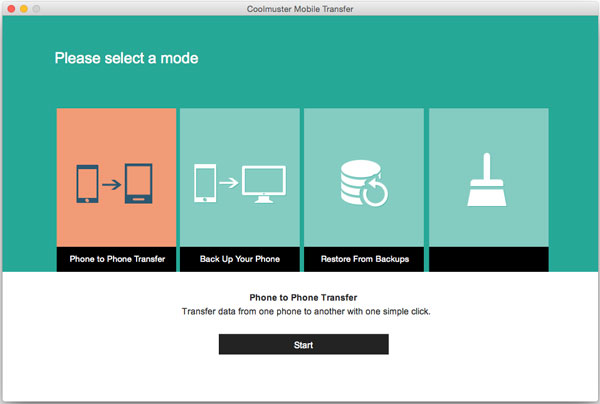 Step 2- Initiate the Phone to Phone Transfer option, that you can see on the app. You can select all the apps, contacts or even sms that you want to copy from your old phone to the new phone here. This ensures that you only copy what is needed in the new phone, and save up more space on the new phone.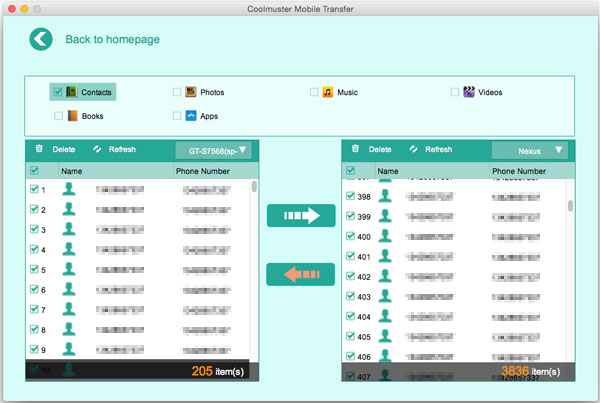 Step 3 - Wait for the transfer to complete, and you are done!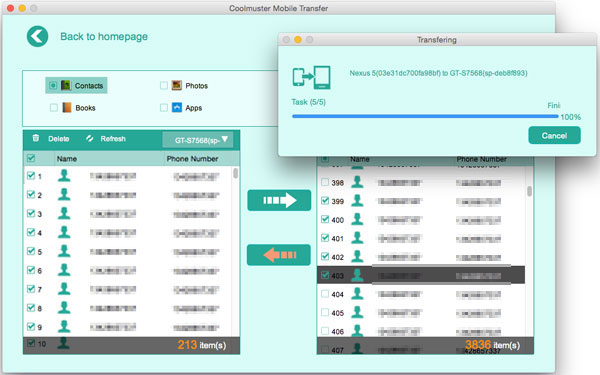 This is one of the simplest ways to transfer all you love and want, from your old phone to the new one. It's easy, and it sure is fun! So want to give it a try by yourself? Just give it a try by yourself!
Related Articles:
How to Share Ebooks from Android to iPhone
Samsung Galaxy S7 or Google Nexus 6P?
Add a comment