Transfer Text Messages from iPhone to Moto X Phone Easily
It is extremely common to see a people have two mobile phones in hand nowadays, let alone switching one phone to another. But there is something essential to consider about after you ditching your old iPhone for the newly released Motorola Moto X that special phone data can not be copied from your old iPhone to the new Moto X, such as SMS text messages. As we all know, text messages might record all our important data, secrets, and meaningful memories. Losing those text messages must bring more pain than losing the phone itself. It is not easy to perform SMS transfer between two phones, and what's worst, iPhone and Moto X are from different platforms, iOS and Android.
If you have no idea to transfer text messages to your next phone to keep them forever, it would be a big pity to give up searching for ways to solve the problem because iPhone to Moto X Transfer is coming now! It is a qualified transferring program to finish the SMS transfer from iPhone to Motorola Moto X. The Phone Transfer is quite friendly to be used, what you need to do is just connecting the two phones to the same computer, launch the tool and start the transferring process selectively. In addition to messages, it can also transfer contacts, photos, videos, music, apps, calendars, call history, etc. from iPhone to Moto X. Mac version of the program is also available.
Be interested in this transferring tool? Whatever phones you are using, Samsung, HTC, LG, Sony, Nokia, Windows phone, iPad, iPod, etc., iPhone to Moto X Transfer can always do you a big favor. Just download it below for free and read the step by step user guide as follows to see how to use it to transfer SMS from iPhone 6/6 Plus/5S/5C/5/4S/3GS to Moto X phone.
How to Copy SMS Messages to New Moto X from iPhone with Simple Clicks?
Step 1. Launch Phone Transfer on your computer
To get started, install the one-click phone transferring tool on your computer. Launch it so that you can see its primary window appears on your computer desktop.
Step 2. Connect your iPhone and Moto X to PC
Simultaneously get your old iPhone and new shiny Moto X connected to the computer with two USB cables. Phone Transfer will instantly detect the two devices and show them in the primary window. You should place the iPhone as "Source" phone and Moto X as "Destination" phone. Otherwise, you need to tap the "Flip" button to switch them.
Note: Make sure iTunes has been installed on your computer.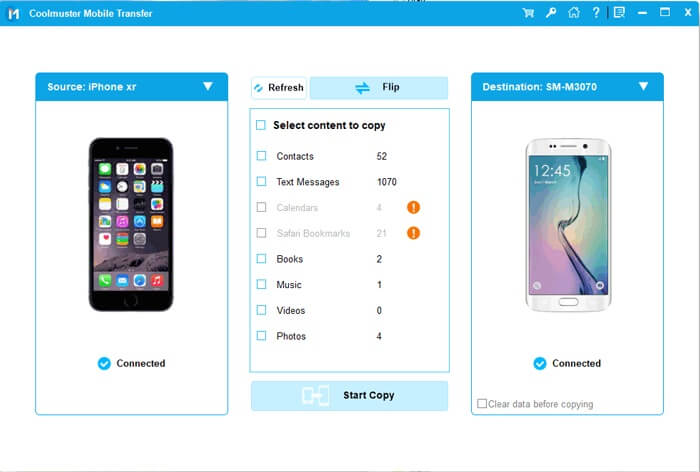 Step 3: Copy SMS messages to Moto X from iPhone
In fact, besides text messages, the Transfer tool can also transfer Contacts, Photos, Videos, Music, and so forth to Moto X with one click. If you only want to transfer text messages, you need to uncheck other items before you click the "Start Transfer" to begin the transferring task.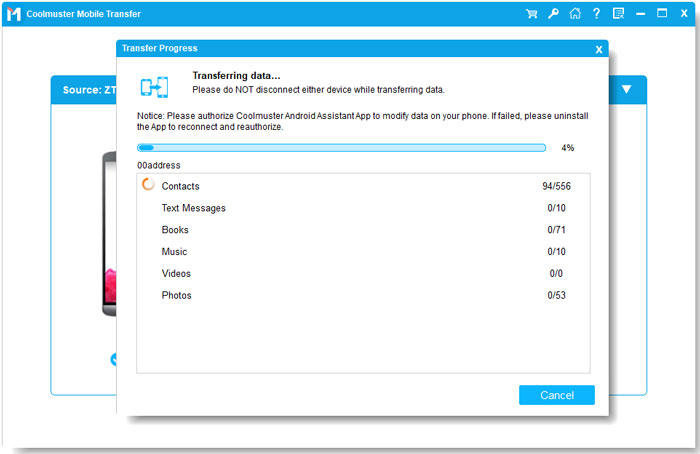 This is really a suitable tool for you to transfer almost everything between two mobile phone. You may as well download it right now to have a free try. It is fully compatible with all Android, iOS and Symbian phones.
Related Articles:
Copy Contacts from Symbian to iOS