How to Transfer Text Messages from Old HTC to New HTC Remix?
HTC company is always releasing new products year by year and most people, especially the youths can't resist the temptation to pursue the new HTC mobile phone. Changing from an old HTC mobile phone to another new HTC phone, such as HTC Remix, means you need to transfer all your data, including text messages from the old one to the new one. In that case, you have to search for an additional SMS transferring tool to help transferring text messages between two HTC mobile phones because SMS is different with media files that can directly transfer by using USB cable. The tool you should select must be able to access the internal memory of an HTC phone and extract them out of the memory space easily.
We are able to provide you with a professional third-party HTC SMS to HTC Remix transfer tool named HTC to HTC Transfer to help you. The usage of the software is extremely simple. The first step is the simplest of all, because you just have to know what data you would like transferred. You can go the whole way, and just transfer everything across to the new phone, or you can cherry pick from contacts, SMS messages, calendars, notes, apps, photos, videos, music and more. Without the need to manually enter this information piece by piece, getting it up and running becomes a matter of turning it one and pressing the right buttons. All the text messages would be transferred without any loss.
The Transfer tool is really handy, because it makes the necessary business of upgrading from one phone to another as simple and pain free as possible. It supports all HTC models, including HTC One Mini/HTC One Max/HTC One Remix/HTC One E8, HTC Desire HD, HTC Wildfire, HTC Hero, etc. Whilst things like cloud storage and transfer can be similarly useful, they often involve fussy authentication protocols and repeated requests for security information, and can slow the process right down.
Now, you can free download the HTC to HTC Transfer to have a try:
Simple Guide to Copy SMS Messages from Old HTC Phone to New HTC Remix
Step 1. Connect your two HTC phones to computer
After you download the HTC to HTC Transfer, you can install and run it on your computer. Then, connect your old HTC phone and the new HTC phone to the same computer via two USB cables. The Transfer will detect the two mobile phones as soon as the connection is enabled.
Step 2. Let the program detect your devices
Once detected the two devices, the program will show them in the places of "Source" on the left and "Destination" on the right. If you want to transfer text messages from old HTC to new HTC, you should make sure the old HTC phone shows in the "Source" place. Otherwise, you need to click "Flip" button to switch their positions.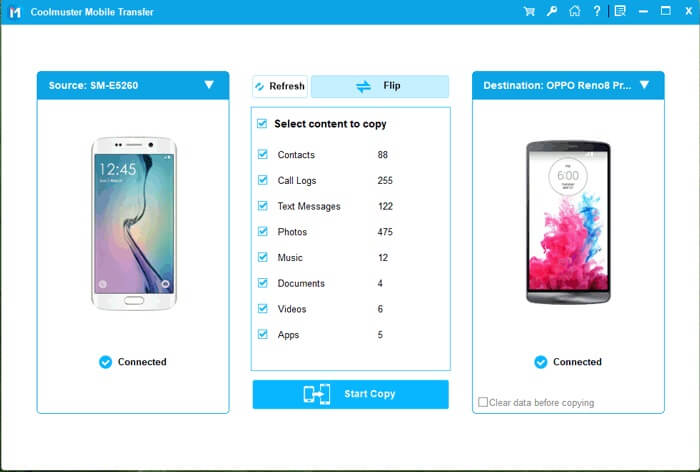 Step 3. Begin to transfer messages from old HTC to new HTC
All transferable files are listed here, including text messages, contacts, call history, photos, etc. Just choose the option of "Text Messages" and tick "Start Transfer" to export all the text messages from your old HTC mobile phone to the new HTC Remix. The whole transferring process can be finished in no time.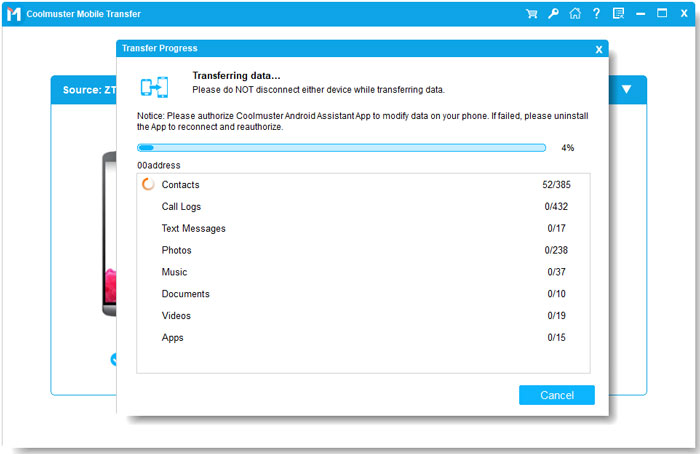 Data transfer after you making a phone switch never is a problem once you have the HTC to HTC Transfer in hands.
Related Articles:
Transfer Contacts from Symbian to Android