Top 5 Video Chat Apps between iPhone and Android
Long gone are the days when the only go-to video chat application was Apple's FaceTime. There is now a grand range of apps for video chat between iPhone and Android. Even so, it is important to note that only a handful of these applications have skyrocketed in popularity due to their superb function that comes accompanied by distinguished features to make the most out of each video chat. The positive reviews keep pouring in for them only a daily basis. These particular applications were created to provide the same service but are structured differently. Their differences are what make them great, as they are able to stand out among each other for their own qualities.
Read the following to discover what each of these apps is all about.
Top 5 Applications for Video Chat Between iPhone and Android
Camfrog (https://download.camfrog.com)
This application has become a favorite for those individuals who like networking with strangers online on more than a handful of chatrooms. Based on topics, the chatrooms are categorized, which facilitates finding the one that best meets one's preference. There are more than 6,000 chatrooms to choose from; therefore, there are definitely a lot of chatrooms you will find of interest. A user directory backs every chatroom, permitting you to view who is online. Camfrog is one of the easiest applications to navigate, which is why it is highly recommended for someone who has never used a video chat app before. It will get you right in the door!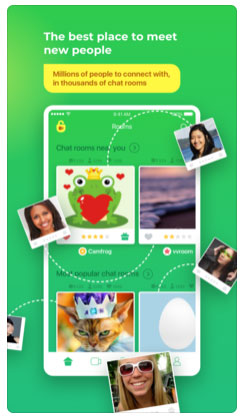 You May Like: How to Backup iPhone to iPad?
Fring (https://fring.en.uptodown.com/android)
Besides being compatible with iOS and Android devices, Symbian smartphones can also take advantage of Fring. One of the main reasons why this app has become a go-to option around the world is due to supporting group video calls of up to four individuals. At subsidized rates, you can call any number, as VoIP calling is supported. Another great benefit that Fring has up-for-grabs is allowing users to control their instant messaging networks, including ICQ, AIM, Google Talk, MSN Messenger, among many others.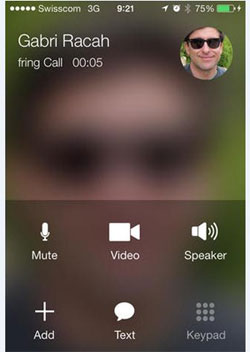 Movicha (https://www.malavida.com/en/soft/movicha/android/#gref)
Besides being compatible with Android and Apple devices, Movicha is also compatible with Symbian, and Windows Mobile operating system. It functions on both 3G and Wi-Fi networks. Movicha can be taken advantage on any Mac and Windows computer, too; therefore, you can make a video call on your phone or on your computer; it is up to you. It has an end to end encrypted function, which has greatly contributed to its popularity. It provides voice calling, video calling, instant messaging, and other features that make communication a breeze on your device.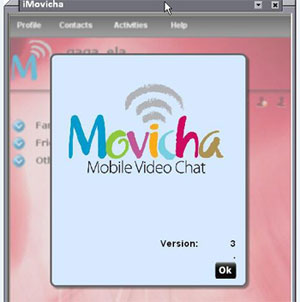 QikShare (https://itunes.apple.com/us/app/qikshare-share-anything/id552608723?mt=8)
QikShare has been referred to as one of the most fascinating video chat applications on the market. It allows you to perform video calls just the way you would expect—efficiently, without any issues presenting themselves as you are expressing yourself with your loved ones, which often appears to be a major problem that arises when one opts for other applications. Besides its superb video call feature, it is able to record and publish videos onto Qik feed, a feature many individuals are totally having a ball utilizing. This aids tremendously if you are the type of individual who likes sharing videos on Twitter, Facebook, YouTube, and even via email and text. Dropbox is utilized by QikShare, as well as other cloud storage services. Let us not forget to mention that content can be shared while video chatting. If you stop to think about it, this is an application that can aid you in killing several birds with one stone, a major benefit that only a few applications offer at the quality that this one offers it.
Read More: How to Port Android Apps to iPhone
Yahoo Messenger (https://messenger.yahoo.com/download)
With this popular application, you can send free texts to more than a handful of countries, including United States, Canada, Philippines, Indian, Vietnam, among others. As long as your loved ones are on this messenger or MSN messenger, it can be utilized to share photos with them. Contacts can easily be imported from Windows Live Messenger, Gmail, Microsoft Outlook, among others. Yahoo Messenger is very easy to utilize. It is a first-class platform that has several features that you will find helpful. They will certainly make your experience top-notch every time you choose to video call.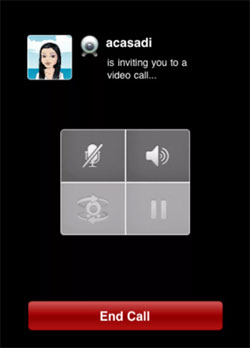 Compare to Choose Adequate Option
The previously mentioned applications come accompanied by different features that make them differ from each other to some extent; nonetheless, all of them have the same goal, which they have been able to attain: keeping people in contact, no matter the distance, with a platform that allows one to do so efficiently while taking advantage of several helpful features that provide an even better experience. Any of them will function great on your iPhone and Android devices. Compare them in order to choose option that goes hand-in-hand with your preference.
Related Articles:
How to Transfer Contacts from One iPhone to Another
How to Transfer Content/Data from Samsung to Samsung
How to Transfer iTunes Apps to Android?