Background:
To guarantee the security of the system, Mac system (10.8 and 10.9) will prevent you to open any software produced by unidentified developers. If you are the first time to run Coolmuster software on your Mac, you will be popped up with the following dialog box: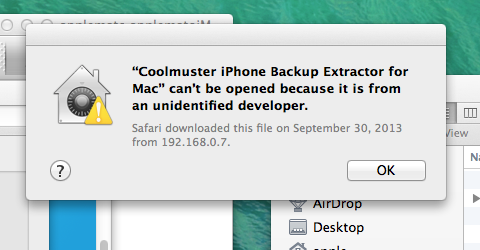 Solution:
You need to give a "conduct pass" to Coolmuster software before you run it on your Mac OS X 10.8 or 10.9. To do this, you should set in the "System Preerences", click on "Security & Privacy". Then, you will see a sentence here "Coolmuster ... was blocked from opening because it is not from an identified developer". Just click on the "Open Anyway" nearby and then you can go back to run the software smoothly.
* The "conduct pass" needs to be set only once.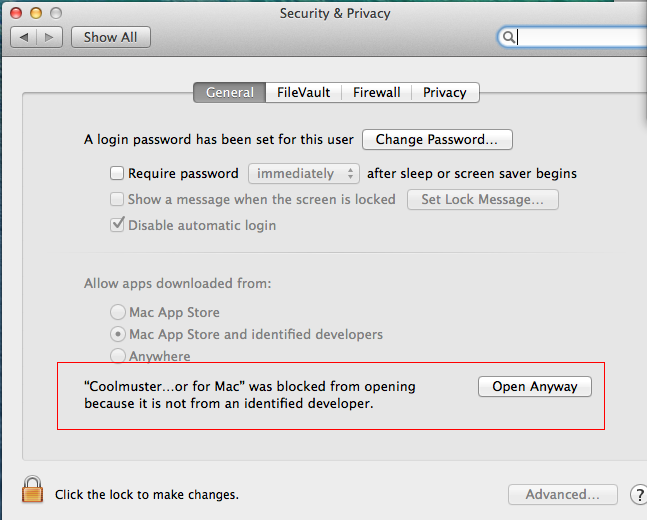 Attention: If you can't find your desired answers in this page, or you want to know more information about sales, payments or delivery, please visit the webiste of our order parter Mycommerce here: https://www.mycommerce.com/faq. After checking the details in this MyCommerce page and you still have problem, please feel free to contact us via the online feedback function or via email: support@coolmuster.com as you like.