Why Should You Choose Coolmuster JPG to PDF Converter?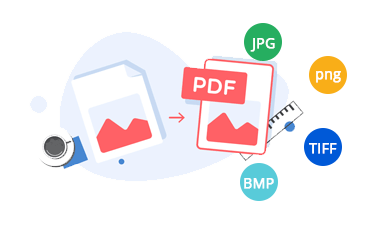 Convert Not Only JPG/JPEG to PDF, But Also PNG, TIFF, and BMP to PDF
The Coolmuster JPG to PDF Converter is a versatile software that supports a wide range of popular image formats. Whether you need to convert JPG to PDF, PNG to PDF, or even TIFF or BMP to PDF, this powerful tool allows you to effortlessly transform your images into professional PDF documents.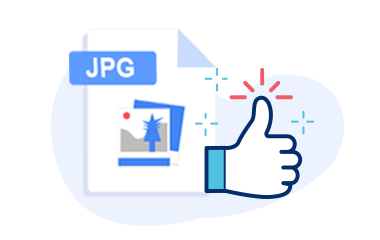 Retain Image Integrity Across Various Formats
This image to PDF converter software ensures that the integrity of the original images is preserved throughout the conversion process, regardless of the input format. Whether you have JPEG, PNG, TIFF, or BMP files, the software's advanced algorithms maintain the image quality, color accuracy, and resolution when converting them to PDF. Users can rely on the software to deliver high-quality PDF documents that faithfully represent their original images.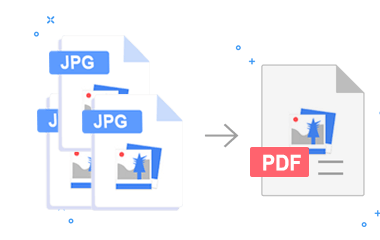 Simplify the Conversion Process with Batch Processing
This photo to PDF converter tool simplifies productivity with its batch conversion feature. You can convert multiple files at once, regardless of the format, saving you time and effort. Whether you're converting JPG to PDF, PNG to PDF, or any other image format to PDF, the software handles the conversion seamlessly, all within its friendly and intuitive interface.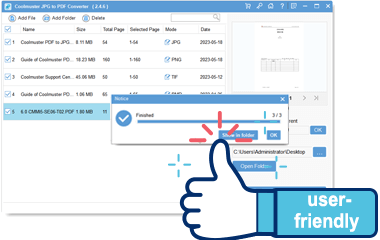 Customize and Enhance PDF Documents Effortlessly
In addition to converting images to PDF, Coolmuster's picture to PDF software offers a range of customization options to enhance your resulting documents. You can set up the PDF page size and document margins, or even merge multiple image files into a single PDF document. Whether you're converting JPEG to PDF, PNG to PDF, or any other image format to PDF, this powerful yet user-friendly software allows you to create PDFs from your images with ease.
Comparison

JPG to PDF Converter


for Windows


PDF Creator Pro


for Windows/Mac

Free Trial

Free Download

Main Features

Convert Image (JPG, JPEG, PNG, BMP, TIFF) to PDF

Combine Images Into One PDF File

Convert Word, Text, MOBI, ePub, CHM and HTML to PDF

Preserve the Original Layout and Content

Support Batch and Partial Conversion

Customize PDF Page Size and Margins
Don't Take Our Word For It
I have been using Coolmuster JPG to PDF Converter for a while now, and I am amazed at how seamlessly it converts my JPG files to PDF. The output quality is outstanding, with crisp and clear PDF documents. It has made my work so much easier and more professional. Highly recommended!
- Alice
One of the standout features of Coolmuster JPG to PDF Converter is its ability to handle batch conversion effortlessly. I can convert multiple JPG files to PDF in one go, saving me valuable time and effort. The software maintains the quality of each converted file, and the process is incredibly efficient. This tool is a game-changer for managing large collections of images.
- Ben
Coolmuster JPG to PDF Converter has a user-friendly interface that makes the conversion process a breeze. The features are easy to navigate, and I love how straightforward it is to convert my images to PDF format. It saves me a lot of time and effort. A great tool for anyone needing quick and efficient JPG to PDF conversion.
- Mike
FAQs and Tips for Coolmuster JPG to PDF Converter