Why Should You Choose Coolmuster Android Assistant?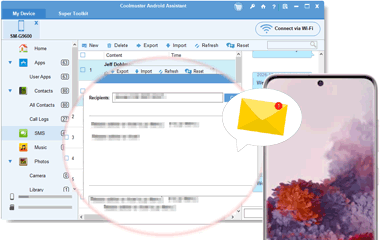 Want A Perfect Contacts & SMS & Call Logs Assistant? Here It Is.
Just end your life of group text messaging or adding contacts one by one manually on your Android phone with Coolmuster Android Assistant. Experience a new texting way here and better manage your contacts, SMS and call logs.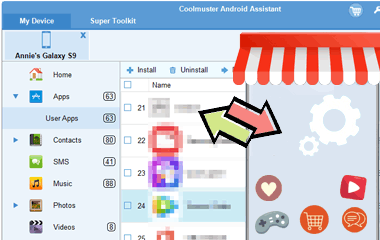 Are You An App & Media Fancier? You Can Not Miss It.
If you are an app enthusiast and media fancier, Android Assistant will be your must-have tool because it features with all powerful functions that make you fully enjoy entertainment on the go.
Import installed apps from computer to your Android device with a click. Back up apps from Android to computer and uninstall useless apps on Android quickly from computer.
Android Assistant helps you transfer your wanted music, photos and videos from Android device to computer, add media files from computer and delete unwanted media files without any hassle. You can even manage albums, and move photos from one album to another.
Android Assistant allows you to take screenshot of your phone anytime as you like.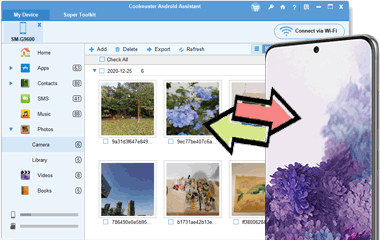 How to Back Up and Restore Android? 1 Click is Enough.
Hate to transfer data from your Android device to computer, or restore from your computer to the Android device one by one? The new features from Android Assistant allow you to back up and restore your Android phone/tablet with just 1 mouse click. Of course, you can also selectively back up and restore the data you want.
1-click to back up contacts, SMS, call logs, photos, videos, music, apps, etc. from Android phone or tablet to computer instantly.
1-click to restore Android data from the backup files to your Android phone without any data loss.
You can connect your Android device to the program via USB cable or WiFi. If you want to connect via WiFi, you need to install Android Assistant (Android version) on your Android device first.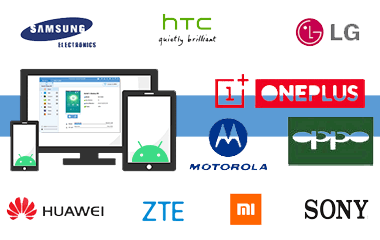 Read-only and Compatible with All Android Brands. 100% Green.
After many times of testing, Android Assistant can be proved 100% secure and works well on almost all popular Android phones and tablets.
A wide range of Android brands are supported by this Android managing tool, including Samsung, Motorola, TCL, Google, T-Mobile, BLU, Alcatel, OnePlus, Sony, ZTE, LG, CAT, Dell and many more.
100% Safe application. Performs READ-ONLY operations to avoid causing any damage to the Android data and your computer.
Android Assistant is able to manage more than one Android device simultaneously at the same time.
Don't Take Our Word For It
I've been using Android Assistant for a few months now. And I can honestly say it is much better than any other management software out there. It is an all-in-one package that saved me from a lot of trouble and loss of time, so thank you!
- Marian
Works. Export & import text/sms, photos, videos, docs, etc, between my Samsung Android & Windows 10 64 bit pc. Been using lots for the past 12 months. Very happy with it.
- Arthur Cristian
Coolmuster has made it extremely easy to transfer files from my android to my PC. It's step by step process is easy to follow and I recommend it to anyone looking for help in this area.
- June
FAQs and Tips for Coolmuster Android Assistant