Why Should You Choose Coolmuster WhatsApp Recovery?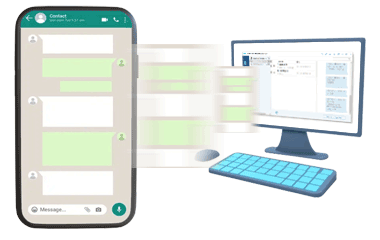 Seamlessly Back Up WhatsApp Data to Computer
If you want to back up and access your WhatsApp chat history on your PC without cloud services, this WhatsApp recovery app will be the best choice.
Transfer WhatsApp from Android to PC in 1 click. As long as you connect your Android device to a PC, you can back up your WhatsApp data to the computer without trouble.
Support various file types. This WhatsApp recovery software supports WhatsApp messages as well as attachments, including photos, stickers, videos, documents, etc.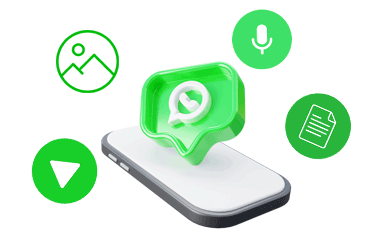 View WhatsApp Data on PC
Not only does the WhatsApp data recovery app back up your WhatsApp messages and attachments but also allow you to view and access them effortlessly.
Access and select WhatsApp data on PC. You can view all your WhatsApp backup data on your PC. You can access all conversations and attachment files on the interface.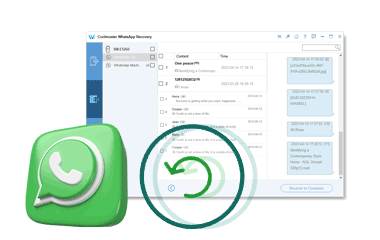 Restore WhatsApp Backup Effortlessly
What if you want to restore your pictures, documents, videos, messages, and the like from your WhatsApp backup? Don't worry. You can now restore them directly.
Selectively restore WhatsApp backup data. Whenever you want to restore your WhatsApp data from the backup on your computer, you can do it without delay. This software enable you to select the WhatsApp chat history from a backup file to your computer without any hassle.
Support HTML and CSV. To make your WhatsApp data readable and accessible, this WhatsApp message recovery software can export your WhatsApp files in HTML and CSV file formats.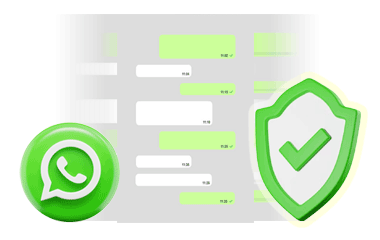 Safely Transfer WhatsApp Data
Are you worried about leaking your private info? Actually, it is redandunt because this WhatsApp chat recovery software for Android reads your WhatsApp data only with no sharing feature. All your data will be stored on your computer and your mobile device.
Don't Take Our Word For It
I have hundreds of video clips in WhatsApp, and want to extract them to my computer for backup. WhatsApp Recovery saves me a lot of time. I transfer all of them to my PC at once, and the process is so efficient. I like it.
- Allen
I have so many old but important WhatsApp messages in my Samsung Galaxy, so I want to save all of them into a file. Then this app make it! Now I can view my messages on my computer because they are in an html file. I can easily access it with different devices. It is so helpful for me. Thanks a lot!
- Sophie
FAQs and Tips for Coolmuster WhatsApp Recovery