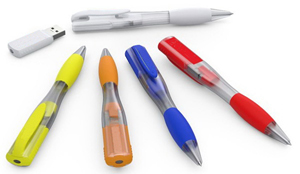 What's A Pen Drive?
Extensively used by students and workers in various lines of work, pen drives, which are formally named as USB (Universal Serial Bus) flash drives, are mobile storage devices that can be connected to the computer for transferring files. Possessing a large storage capacity, being compact and portable as well as sold at low prices are their great merits. Pen drives are anti-seismic, heatproof, anti-magnetic, safe, and have high resistance to moisture. Either water or dust can barely seep into them, and they can hardly be scratched. The solid-state flash disk storage design prepares these drives to resist inadvertent external impact. All of these advantages make pen drives considerably more suitable for carrying personal data or work files from one place to another than traditional storage devices.
In spite of the fact that pen drives are of great convenience, there's still a strong possibility that a whole host of users will encounter data loss. When you lend your device to a friend, he or she may click on the wrong button and delete your files by mistake, or you may wrongly wipe some of them absent-mindedly. There can also be times your files are erased during the transference to the computer resulting from the breakdown of the system, when the drive is formatted accidentally or is infected with serious viruses, and when there's circuit failure, the first four of which are logical layer faults, while the last one is a problem with the hardware. Whatever case you're in, you'll go crazy if the lost files are of considerable importance to you, play a decisive role in whether you'll be successful in doing business with a VIP customer, or if you can give a significant academic presentation on time. Consequently, there's no doubt that you should seek help to retrieve your files as soon as possible.
Choose the best Pen Drive Recovery to help you out!
Luckily, when a file is deleted either mistakenly or systematically, it's not removed completely from the pen drive, which makes it possible to be restored. In effect, the erased data are simply inaccessible and the space occupied previously is marked as available. The file will remain in the drive until new data enter to cover the space and overwrite the deleted data. As a result, so as to prevent the wiped file from being overwritten and the space from being taken up, stop moving new files or downloading more ones to your drive is terribly needed. Otherwise, it'll be too late to retrieve the lost file when occupied.
Through using up-to-date technology to scan deeply into the drive, Coolmuster Data Recovery, a risk-free and non-destructive tool, can easily help you recover your deleted files from your pen drive in an instant. It supports not only a variety of operating systems, but also a wide range of file formats. Additionally, it's applicable to pen drives of different storage capacities, as well as suits plenty more kinds of storage media like external hard drive, USB drive, digital camera, mobile phone and more, besides pen drives. Get the free trial version of the software from the buttons as below.
Only 3 Steps to Retrieve Data from Thumb Drive with Pen Drive Data Recovery
Step 1. Connect pen drive to PC and launch the program
Download and install the data recovery software for pen drive. Please note both Windows and Mac versions are available, you should choose the right version according to the computer you are using. Here, we set Windows version as an example. Launch the software and you will get its interface like below. Then, insert your pen drive to this computer.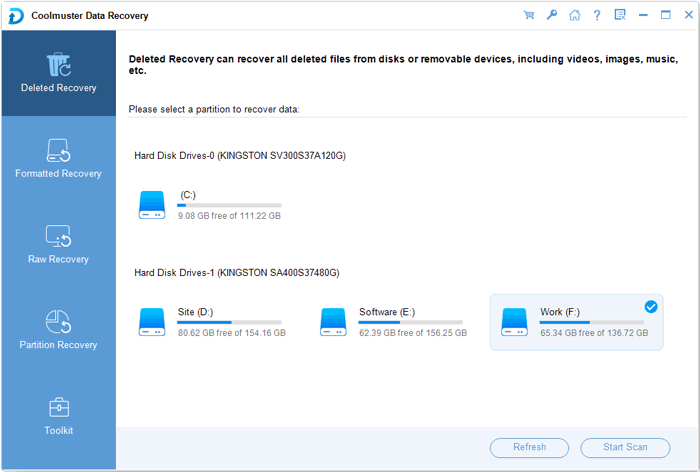 Step 2. Scan your pen drive data
There are 4 recovery mode: Deleted recovery, format recovery, raw recovery and partition recovery. Just choose the mode you want and click the button of "Next". Then, the program will detect all the partitions and drivers available on your computer. Choose the drive letter for your pen drive and click the "Scan" button to start scanning data on your pen drive.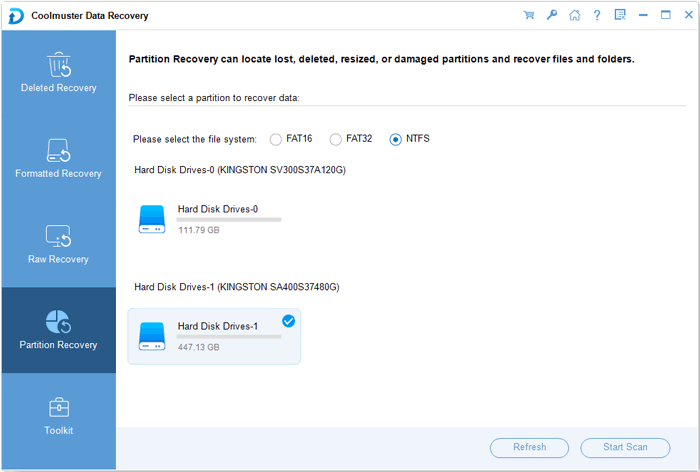 Step 3. Preview and start recovery instantly
After the scan, all of the data, including the lost files will be scanned out and displayed in categories. Preview and select the photos, videos, documents and other files you want to recover from the pen drive and then you can click on the "Recover" button. Select a folder from your PC to store the data, click "OK" and the selected data will be save there at once!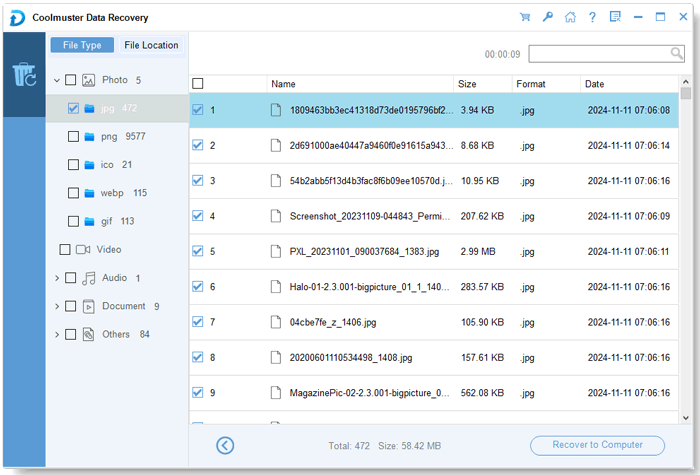 Words in the End
Bingo! Only within a few seconds, your wanted files are retrieved back successfully. What are you waiting for? Convenience and help is just at your fingertips with Coolmuster Data Recovery!
Related Articles:
Recover Lost Data from LaCie Hard Drive