Microsoft Windows 10 have come to the public for few months, and before you decide to upgrade your computer, actually you might need to think about whether or not you actually you want to install the Windows 10 on computer. Because there are still some bugs for the new system need to be fixed, and it also have its own requirements for updating to the new system. So before taking any actions on your computer, you'd better to get a comprehensive learning of the Windows 10 new features, then be sure you have backed up all improtant data on your computer and free space for upgrading also have been left.
If you're sure you have known all things you want to know about Windows 10 and you still wish to upgrad your PC to it, then you can follow the below tutorial to download and install it on your PC. But before it, there are something you should to check:
- Be sure the operating system of your computer is Microsoft Windows 7 or Windows 8.1.
- Back up all of your important files to an external hard drive or disk to avoid data losing during the installing process.
- Your computer's system have reached the minimum system requirements of Windows 10. For example, you should have a at least 1GHz processor, 1GB of RAM for 32bit PC or 2GB for 64bit PC. And the computer also be required to have 16GB & 20GB of hard disk space for 32bit and 64bit computer respectively.
Now, you can begin the installing process by yourself!
How to Upgrade Windows 10 on Your Desktop PC with Ease?
First of all, you can run "Windows Update" on your computer and confirm that whether your computer have the free chance to upgrade to the Windows 10. After that, you may be inform that you have to wait for some time to upgrade to Windows 10 or you can force it to download it right now as you like.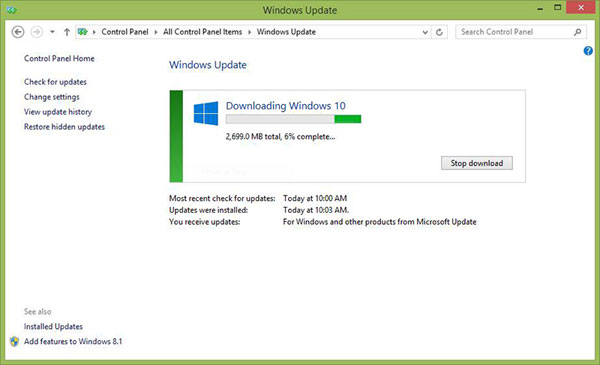 Secondly, when "Windows Update" have prepared the updated files, you can get a pop-up window just like below. Don't hesitate to click on "Restart now" button on the screen to begin the installing process.
Generally speaking, the installation will be finished within 3 steps: copy files - install features and drivers - configure settings. So during the process, you don't need to do anything and you also can't do anything. Just wait patiently.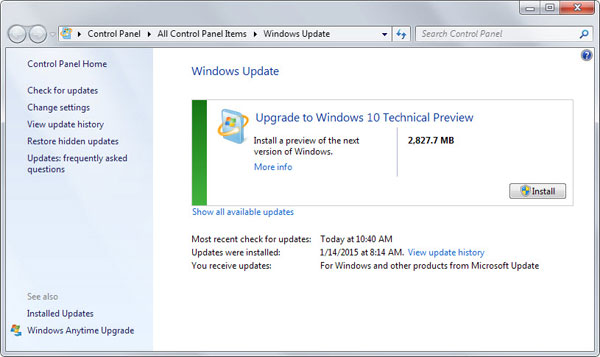 Finally, when the installation is finished, you can follow the instructions on the computer to start your own journey with the Windows 10.
Tools You May Need After Upgrading to Windows 10
Even though you have backed up some crucial data to external hard drive before you starting the process, but you may still lose something important files that you think it is not useful for you at first. So if these accidents have happened to you, don't worry, you still can use a prominent tool to get them back. This tool is Coolmuster Data Recovery, which allows users to conduct a deeply scanning on the desktop PC and finding out all deleted, formatted or lost files at ease.
Step 1. Run the program on your computer and select the recovery mode according to your own needs;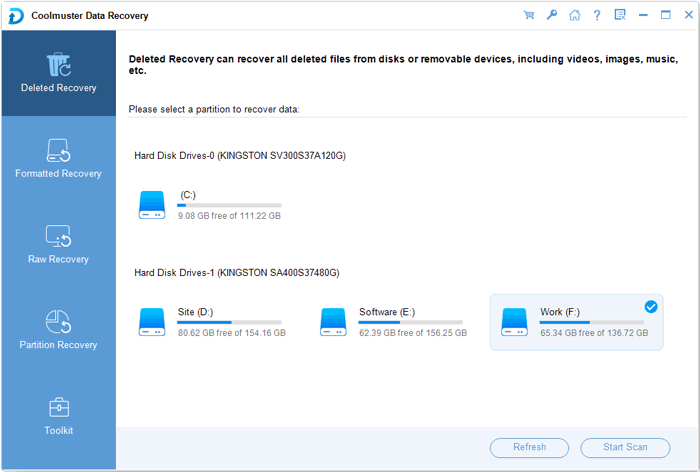 Step 2. Specify the hard disk for scanning and preview the displayed files in the program to locate your target files;
Step 3. Tick the files you wish to restore and hit "Recover" button to save them on your computer.
Related:
How to Recover Deleted Photos from Hard Drive