Why we lost files from the Kodak camera?
If you're a photographer or a photography enthusiast who possesses a camera of this brand, you may unluckily lose your files on the device owing to a variety of reasons. The pictures or video clips can be removed by a wrong press on the delete button when you actually intend to conduct other operations, or when the person you lend your camera to makes a mistake. What's worse is that the files can be erased intentionally by someone. On the other hand, it's also likely that the deletion is created by the cases in which the memory card is formatted, corrupted or damaged, it's pulled out when "Read/Write" is in process, there's disturbance during the transference between your Kodak camera and a computer, you device corrupts, viruses infect it, or unexpected systematic failure arises.
Given that the last thing you want is losing the significant images or videos which record something memorable or important to you when you have no backups, it's of vital necessity to recover the files as quickly as possible, as you'll have no chance to reshoot the same ones and you may need them straightaway. Thankfully, the files can be restored, for they aren't effectively removed from your camera. Either they have been wiped unintentionally, deliberately, systematically or for no reason, they are stored on the memory card of the device as before. What only differs is that the space occupied by the erased files is marked as free or available, which can be taken up by new data. But note that as long as new files enter, the deleted ones will be overwritten, leading to no possibility of being retrieved. As a result, as soon as you realize your files are removed, stop having any new photos or videos shot and stored on the memory card, put your camera away and seek help from a professional tool.
Coolmuster Data Recovery is such a powerful and risk-free piece of software conducting thorough scanning to the memory card of your Kodak camera, and helps recover your files without doing any damage to them in a minute. Other than Kodak, it supports restoring deleted data from cameras of other brands and all kinds of internal or external storage devices as well. Let this useful tool guide you out of trouble, and remember to back up your files right after recovery!
The Kodak camera recovery software provides you with free trial version, from which you can check how easy it is to use this program to recover your needed pictures and videos from your Kodak camera.
How to Restore Pictures and Videos Deleted from A Kodak Camera?
Step 1. Run the program and choose a recovery mode
Connect your Kodak camera to the computer via the USB cable, or you can take out the memory card and insert it to the computer via a card reader. Make sure it is detected by your computer successfully. Download and installed the Kodak Camera Recovery, launch it and choose one of the four recovery modes provided by this application according to your own needs.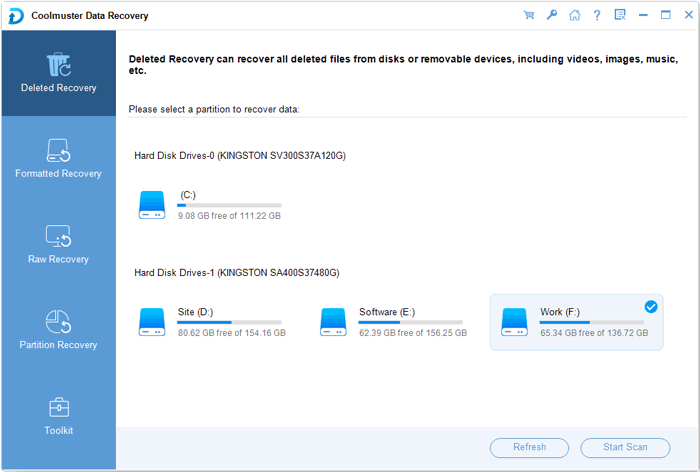 Step 2. Scan for your lost data
Click the button of "Next" from the bottom right to let the program detect and display all the partitions as well as drive letters available on your computer. Choose the drive for for your Kodak camera click the big "Scan" button to start the scanning. After the quick scan, you can preview and check if the photos you want has been found.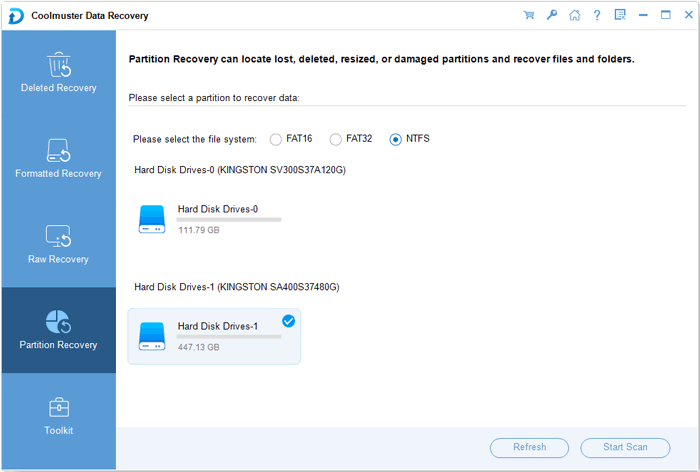 Step 3. Start to recover target pictures and videos
Check the photos and videos you need and click the "Recover" button to get them back. You are allowed to customize an output folder on your computer to save the recovered files.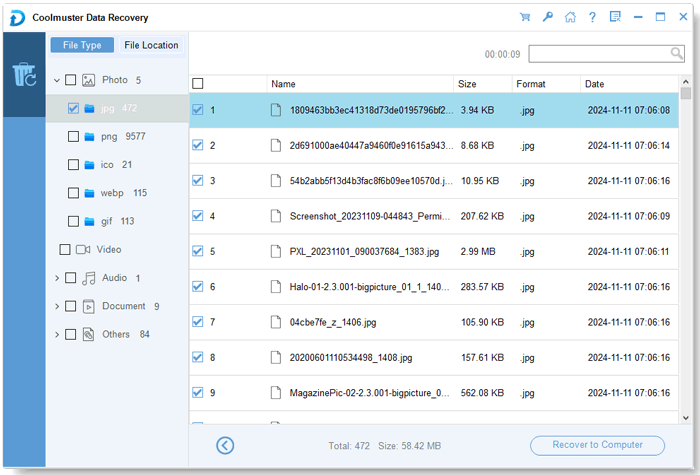 Done! We strongly recommend you to make a backup for your important photos and videos in your Kodak camera, in case of accidental data loss.
Do You Know Enough about Kodak?
With its headquarters located in New York, Eastman Kodak Company, a celebrated technology corporation that is a world leader in photo shooting, sharing, printing and displaying, has been helping a whole lot of people retain their precious memories, communicate important information to one another, as well as enjoy their spare time with its outstanding products for over a hundred years. To meet consumers' needs for a wealth of information within the images, Kodak has been keeping providing innovative products and services not only with its advanced technology, but also with its broad market coverage and a range of industry partnerships. As Kodak cameras have gained popularity worldwide, they are used to take photos and shoot videos by many.
Related Articles:
How to Recover Deleted Files from An MMC Card