The unformat issues bring many problems nowadays. Whenever problems had happened in the computer system, engineers prefer to format the system before solve the problems. Sometime, users have no idea of exact files which they have back up. So, it makes certain files lost after format system, such as private photos, personal documents, valuable videos, etc. Although most of lost data can be restored later, the unformat files are not easy to get back. How to trace back useful data becomes very important issue for users. In order to get back lost data, proper software is necessary for user to choose. But it is not an easy task to figure out which SD card recovery software give the best result.
Why Coolmuster Data Recovery is regarded as the best SD card data recovery software?
In viewing of functions, the best one is Coolmuster Data Recovery. As long as this smart software download and install on users computer, it can be recognized all lost files in your computer so as to be ready for checking partitions. Coolmuster Data Recovery software is based on the computer side usage. There are many function icons on the tool bar on the top of screen. According to function indicated on the interface, there is "scan" item. Scan means that coolmuster Data Recovery can enter into your SD card's system for fully scanning. With scanning function, coolmuster can check every partition such as sectors, FAT table.
Before data is written by some other data on the lost date, users can easily get back lost data and files. But the thing is that, when the data and files are rewritten by format operation, it is not easy to restore from unformat partitions including SD card. That is the very reason for user to choose Coolmuster Data Recovery software as the best choice. The scanning process performed by this software is quick, deep and careful. For common problems, user is in a hurry to get back lost data so that they can enjoy a quick-time data recovery by using Coolmuster Data Recovery. Within a few seconds, most lost data can be recovered from disc or memory card such as SD card.
Note: If you formatted your SD card by accident, please stop using the memory card instantly in order to prevent the data from being. Because if the data is overwritten, you will lose the chance to recover formatted data back.
Here comes the downloading button of the free trial version. Just click the button to get the SD card data recovery software downloaded on your PC or Mac computer for free.
How to Unformat An SD Card to Get Back Formatted SD Card Data on PC?
Step 1. Connect formatted SD card to PC and launch the program
First of all, plug-in your formatted SD memory card to your PC via a card reader (Here we set Windows version as an example, operations are similar on Mac platform). Wait until the card appears as a removable hard drive on your computer and then you can launch the installed SD Card Data Recovery on the computer. From the main interface of the program, you can see there are four recovery modes available for you choice. Just select the "Format Recovery" to have try.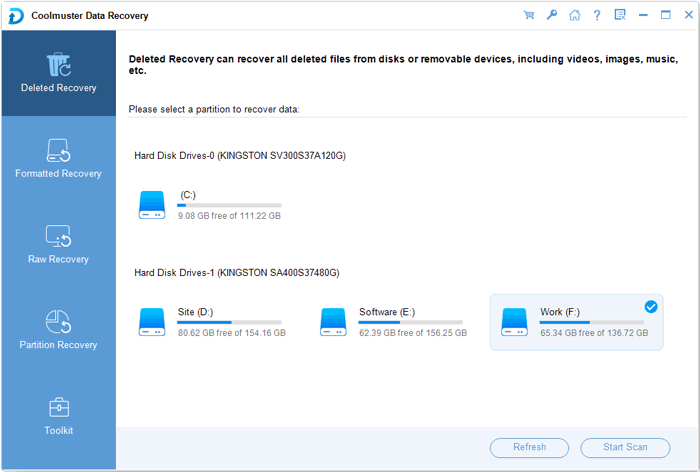 Step 2. Scan the formatted SD card for the lost data
After choosing the recovery mode, you can click the button of "Next" to let the program detect and show all the partitions as well as drive letters available on your computer. Choose the drive of your SD card and click the big "Scan" button to scan all the existing and lost files on it. After the scan, all of the data, including the formatted ones will be scanned out and displayed in categories, including videos, music, pictures, documents and more.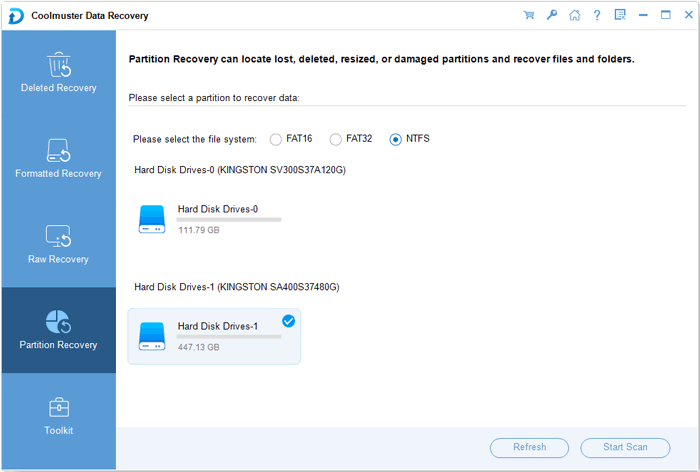 Step 3. Preview and start recovery selectively
You are allowed to preview the scanned out files one by one and find the photos, videos and other files you want to recover from the SD card. Mark those you need and then you can click on the "Recover" button to bring out the Path choosing dialog. Specify an output folder on your computer to save the recovered files, click "OK" and the recovery task will start accordingly!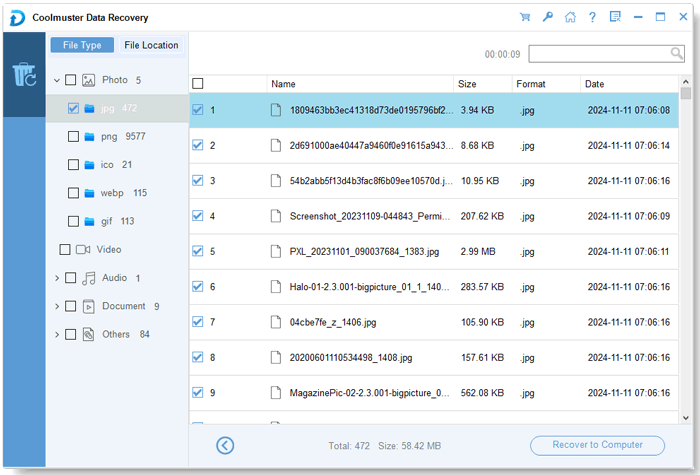 Words in the end:
Generally speaking, unformat recovery processing is the tough procedure to overcome with any kind of recovery software. Even the best one Coolmuster Data Recovery, it needs special settings and take longer time for scanning. In order to get back unformat data, anyway, as the useful tools like Coolmuster Data Recovery is necessary helper for all users.
Related Articles:
Optimal Way to Recover Deleted Data from A CF Card