Coolmuster will process the refund request as soon as possible, but the actual refund time depends on your payment method. Once your refund request is approved, it usually takes 7 to 10 business days to show on your account. You can check the refund status by yourself 7 days after the successful submission by visiting https://admin.mycommerce.com/app/cs/lookup.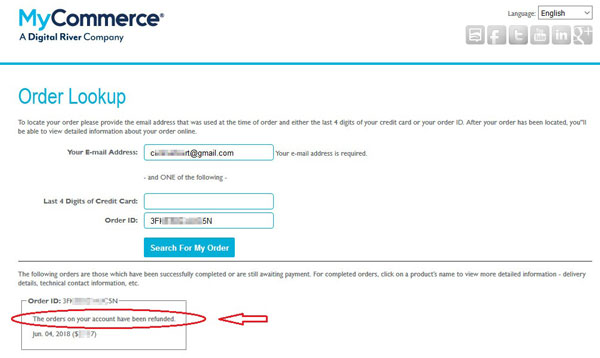 Why haven't I received my refund a few days later?
10 business days after you submitted your refund request, if you haven't received your refund, it may be due to one of the following reasons:
1. Your refund is delayed for payment institutions.
Once a refund is requested, your card issuer, bank, PayPal, or other payment institutions will freeze the funds before the application is arbitrated. In this case, please contact your credit card company, bank or other relevant agencies to learn about the disposition processing policy.
2. Your refund is delayed for holidays.
Due to holidays, weekends, bank affairs and other reasons, refund processing time will be longer than expected but will not exceed 20 days.
If you have not received your refund 20 days after the refund was approved, please contact us to check the refund status via email at support@coolmuster.com.
Related FAQ: