Q1: How can i play my iPhone applications in my MacBook Pro? So i have all the apps in iTunes and also in my iPhone but what i cant seem to figure out is how to run these apps on my mac book pro. I googled this query but all they seem to elicit is that you need to have a source code and then you convert it into your native format. I dont know how to do this. If any one has any suggestions please, please post your replies. I am eager to see your response. Thank you. - From Apple Community
Q2: Can I play my iPhone App games on my computer? Basically I'm asking if its possible to play my PURCHASED iPhone APP games on my laptop via iTunes or any other venue? I recently downloaded Civilization Revolution for my iPhone and I would love to be able to play it on my laptop. Does anyone know of a way in which I could do this? If there is no way then Apple really should look into allowing this option. If you PAID for it you should be able to play it through iTunes or another approved means. You pay for it, its yours...Anyone have any info? - From Apple Community
While searching the internet, you won't be surprised to find that quite a few users are looking for a way to run iPhone games on Mac computer, only to responded that it is impossible. Actually, it is possible as long as you get the right way. Now, just follow the below tutorial to learn how to play iPhone games on Mac computer within simple clicks.
Related: Top-notch Apps for iPhone/iPad
Full Guide: How to Easily Play iPhone Games on Mac
To easily and smoothly play iPhone games on Mac without any hassle, you need to get a handy assistant like this QuickTime Player. Now, let's see how to run iPhone apps on Mac computer step by step.
(Note: Make sure you have downloaded QuickTime Player application, if not, check here.)
Step 1. Connect your iPhone or iPad to the Mac computer via the USB cord.
Step 2. Now, open the app on your computer once your device is connected to the Mac computer.
Step 3. Navigate to the File tab from the menu bar and then choose New Movie Recording option.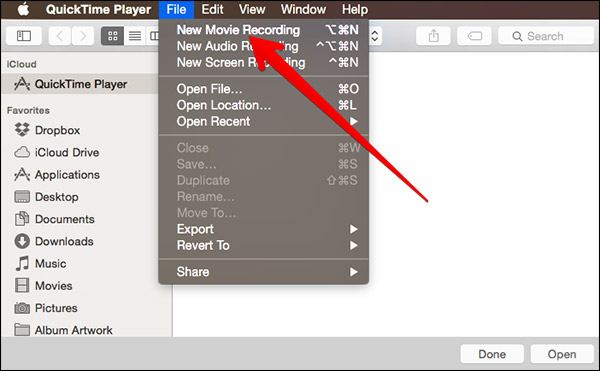 Step 4. By default, Facetime HD Camera option will be selected. You can click it and choose the name of your iDevice from the list as needed and wanted.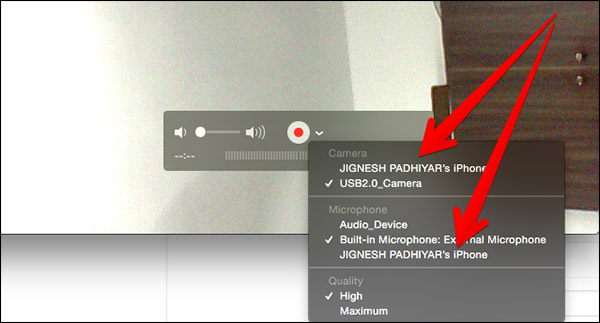 Now, hit the green traffic light on the QuickTime video window and you've already turned your Mac computer into a gaming console. Just enjoy yourself in playing iPhone games on Mac computer.
Extra Bonus: Sync iPhone Games/Apps to PC/Mac as Backup
While getting obsessed with these interesting apps, you might also want to transfer these apps to Mac computer so as to make a phone backup in case of sudden data losses. Then you absolutely can't miss this Coolmuster iOS Assistant software, which enables you to effortlessly transfer apps from iPhone to Mac computer as backup. More importantly, it can not only support games or apps, you can also use it to back up other files like contacts, messages, Safari bookmarks, reminders and many more. All in all, this is an all-in-one data manager for your iPhone, iPad and iPod devices.
How to use this software:
1. Open the installed software on the computer, and then link iPhone to the Mac computer via the USB cord.
2. This software will then detect your device and scan for all files saved on the computer. As you can see now, all file folders are detected and displayed on the main interface.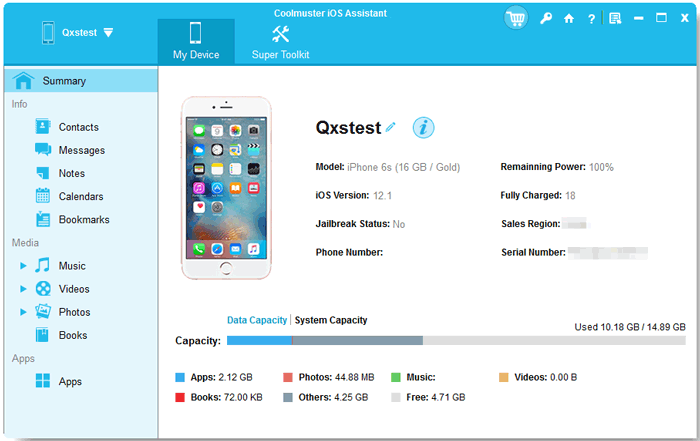 3. Enter the right one and tick out the wanted files. Finally, hit the Export option to transfer apps from iPhone to Mac computer in one click.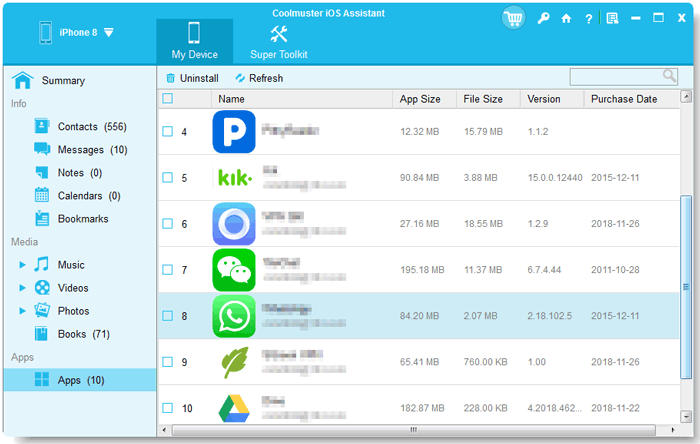 What's the End?
Finally, just wait patiently for the process to get completed within a little while. So this is what you are exactly looking for? Just read this passage and learn how to play iPhone games on Mac or get the handy data manager for your iPhone/iPad/iPod.
Related Articles:
What's the Best iPhone Password Manager?