ePub is a free and open eBook standard widely used for sharing eBooks between different reader and bring great reading experience for eBook fans. However, Amazon Kindle, one of the most popular eBook readers, doesn't support ePub format. Many Kindle users are appealing for the solution to make ePub readable on Kindle devices.
To read ePub on Kindle, Kindle Fire, Kindle Touch or Kindle Paperwhite, you just need to do a simple file conversion. We know that Kindle can read MOBI, AZW, TXT and PDF formats. That is to say, if we can convert ePub to any of the four formats, we can make Kindle read ePub eBooks! In the following, we will show you how to convert ePub to Kindle readable MOBI files.
How to Convert ePub to Kindle Supported MOBI Format?
If you are a eBook fan, you should know Calibre, a free and open-source eBook manager which is famous for converting eBooks among different formats. With it, you can convert ePub files to Kindle friendly MOBI format in simple 3 steps. Here is how to use it:
Step 1. Launch Calibre: Download and install Calibre on your computer. If it is the first time for you to use the program, you will be asked to choose the language, select a folder for your eBook library and then choose your primary reader.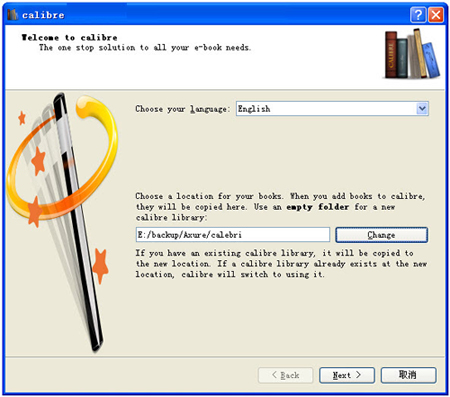 Step 2. Add ePub eBooks: Click "Add books" icon in the top left of the main interface to upload the ePub files or eBooks you want to convert to MOBI. And then click the "Convert books" icon next the Add Books icon.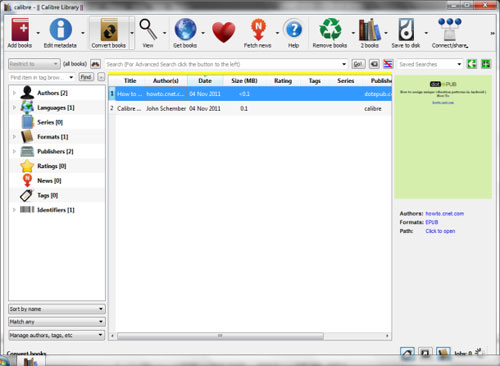 Step 3. Convert ePub to Kindle MOBI: In the pop-up window, choose "MOBI" as the output format. Here, you are allowed to change the eBook cover. After that, you can press on "Ok" to begin the conversion from ePub to Kindle MOBI.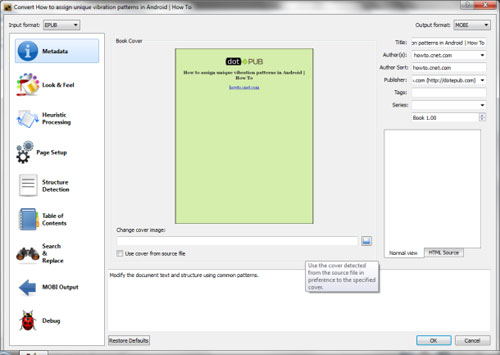 It does not usually take very long. When the conversion finishes, you can go to the top and click "Send to device" button to transfer the converted files to your Kindle for reading directly.
If you need to do the reverse conversion to convert other file types to ePub format, we have a good recommendation to help you. Coolmuster ePub Converter is specially designed to build ePub eBooks from 5+ popular file formats, including Word, PDF, HTML, Text, MOBI, etc. without any quality loss.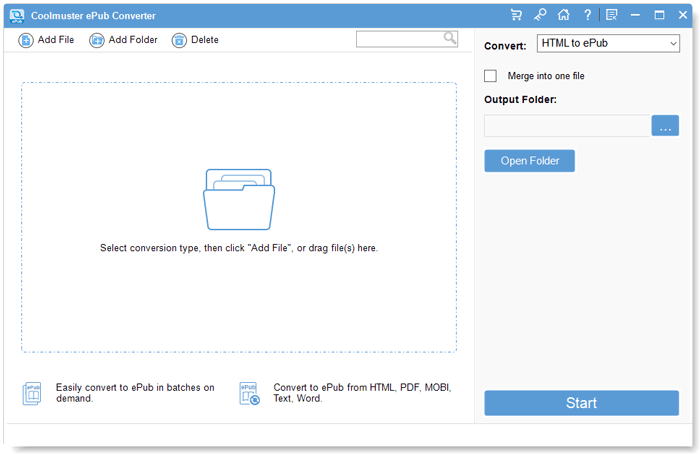 In conclusion, while Amazon Kindle devices don't natively support ePub files, there is a simple solution to read ePub on Kindle devices by converting them to the Kindle-supported MOBI format. One popular tool for this purpose is Calibre, a free and open-source eBook manager. With Calibre, you can easily convert ePub files to MOBI format in just three simple steps. This conversion process allows Kindle users to enjoy a wide range of ePub eBooks on their Kindle devices.
On the other hand, if you need to convert other file types to ePub format, Coolmuster ePub Converter is a reliable option. It supports converting Word, PDF, HTML, Text, MOBI, and more to ePub format without any loss in quality.
Whether you're converting ePub to MOBI or other formats to ePub, these tools provide an efficient way to expand your reading options and make your favorite eBooks accessible on Kindle devices. Explore the possibilities and enjoy a seamless reading experience with your Kindle device.
Related Articles:
A Simple Way to Convert MOBI Files to ePub Format