Are you tired of static PDFs that can't be edited? Do you need to modify text in a PDF but don't know where to start? Look no further than Adobe Acrobat, the industry standard for PDF editing. With Acrobat's powerful text editing tools, you can transform any PDF into a dynamic, editable document. In this article, we'll guide you through the process of editing PDF text using Adobe Acrobat, and share some tips and tricks to help you get the most out of this versatile tool. Let's get started!
Tips: If your PDF file is secured by password protection, you can use Coolmuster PDF Password Remover o remove the security from PDF easily and quickly.
Free download Coolmuster PDF Password Remover to have a try!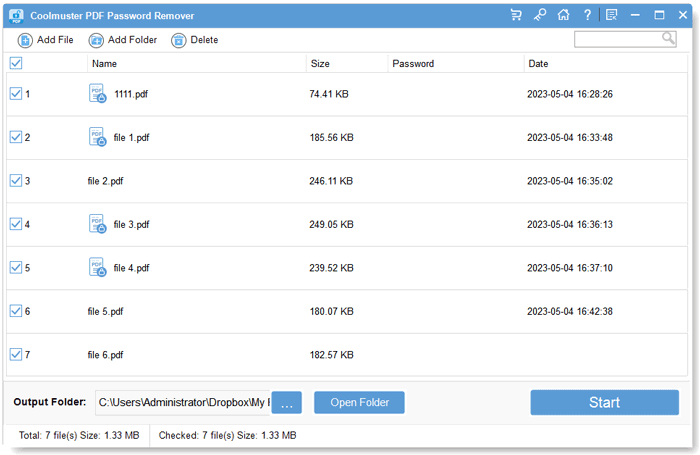 .
Details for Editing Text in Adobe Acrobat Touchup Text Tool
Step 1. Launch Adobe Acrobat on your computer, click "File" > "Open" to open the PDF file that you want to edit the text with Adobe Acrobat.
Step 2. Click the drop-down menu of "Document" and choose "Recognize Text Using OCR" on the option of "OCR Text Recognition". This will bring out a new window asking you to confirm which PDF page you need to do the text editing task. You can choose Current Page or From Page options.
Step 3. Click the drop-down menu of "Tools" after you finish the text recognition process. Press the "Advanced Editing" button and choose the "Touchup Text Tool". Using the cursor to highlight the word or words that you wan to edit.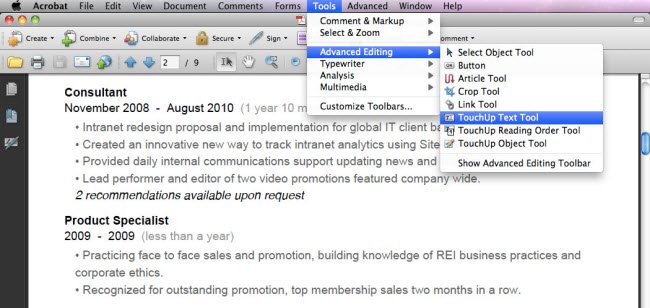 Step 4. To correct text or add text on PDF, you just need to type the corrected or additional text directly into the document; to delete the highlighted text, you should press the "Delete" key simply. You can even set font and size for text from any font installed on your computer, and change color for text in the color box.
In conclusion, Adobe Acrobat is the go-to tool for editing PDF text and making static documents dynamic. With its intuitive interface and powerful features, you can easily modify text, set font and size, and change color to create professional-looking PDFs. And if your PDF is password-protected, tools like Coolmuster PDF Password Remover can help you remove the security in a breeze. Whether you're a student, professional, or anyone who needs to work with PDFs, Adobe Acrobat is an essential tool to have in your arsenal.
Related Articles:
How to Secure PDF Files with PDF Encryption