The best thing about an Android device is the flexibility it offers for anyone who wants to customize their new mobile tablet or smartphone, which is something you can't do on an Apple product. But even Android devices have limitations. Some apps are labeled "incompatible" with Android or your manufacturer's firmware and you can't install it even if you need it badly. You can't block ads in every app since Android has deals with certain advertisers. That's where rooting your Android device comes in. Rooting, which is giving you manufacturer "root" access to your phone, is like giving yourself administrator access to your computer. It allows to you to install apps that require access to certain system settings usually reserved for your device's manufacturer. After rooting your Android device, you can freely download whatever apps you like on your Android.
The following are the 5 best and free apps we want to introduce to you to install on your rooted Android device:
Recommendation of The Best & Free Applications for Rooted Android:
Top one - Coolmuster Lab.Fone for Android
Coolmuster Lab.Fone for Android, a free-downloadable program is for retrieving and backing up data from both your internal memory card and your external SD card. It's ideal for retrieving data including contacts, SMS, photos, videos and music lost because of deleting, restoring factory settings, flashing ROM, rooting, water damage, a broken screen and more. That means even if you have rooted your phone and accidentally deleted functionality data, Lab.Fone for Android can retrieve it for you without any hassle.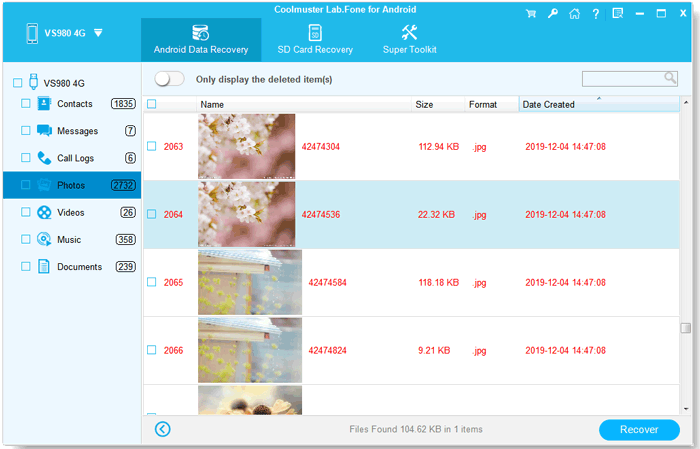 Top two - Coolmuster Android SMS+Contacts Recovery
Coolmuster Android SMS+Contacts Recovery is an app that lets you retrieve lost or deleted text messages or contacts from rooted Android phone due to formatting mistakes, a virus attack, hardware or software failure or any other reason. Then, you can either sync this retrieved data with your Android device or back it up to any PC or Mac. Due to this app's comprehensive approach to SMS and Contact retrieval, you need a rooted phone for it to be installed on your device.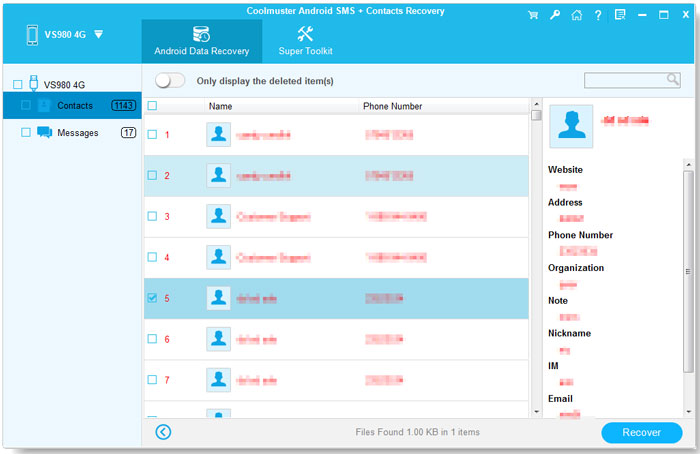 Top three - Greenify
Greenify allows you to see which apps are running as well as how often certain apps "wake up" and can help you prevent them from running in the background and drain your battery life. For those who are tired of Facebook waking your phone up every five minutes for meaningless alerts, Greenify is ideal.
Top four - SD Fix
Another great app for rooted devices is SD Fix, which allows Android users on Kitkat or Lollipop version of Android to overcome having to deal with locked-down SD card problems. This makes it a much more effective file browser than the one that comes with your Android device.
Top five - Titanium Back-up
Finally, there is Titanium Back-up. This app lets you uninstall apps only device with root access can uninstall, freeze apps and back-up all applications and all application data.