Any of us who love Samsung products have probably taken some time to consider what it takes to get the newest model. We all know that they are still expensive and as such we have to be careful with them. One of the best ways to make sure that you get a healthy return on investment is by rooting your device.
Do you wish you could root your Samsung smartphone but don't want to void the warranty? Or maybe you've heard that rooting can break your phone, and you're not sure if it's worth it. No need to worry, as this list of the best 10 Samsung root software will make all of your rooting troubles go away.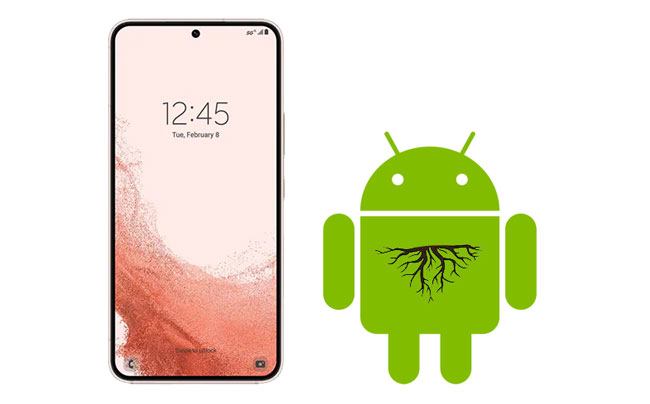 1. Root Genius
2. Odin Root
3. Framaroot
4. Kingo Root
5. King Root
6. iRoot
7. Magisk Manager
8. One Click Root
9. TunesGo Android Root Tool
10. Root Master App
1. Root Genius
Root Genius is popular rooting software that is compatible with all Samsung devices. It can help you in multiple ways, from unlocking the bootloader to removing bloatware and finding hidden features.
From cranking out superfast speed for heavy workloads to unlocking hidden features and getting performance boosts, Root Genius is the most popular Samsung root software utility around the globe for users.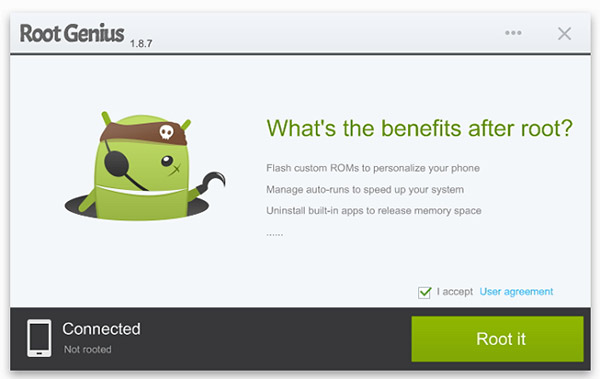 Pros:
* Have an easier interface.
* Simple to root a Samsung phone.
* Support multiple languages.
Cons:
* Some Samsung phones are not supported.
Further reading:
Top 11 Solutions to Samsung Tablet Frozen / Samsung Tablet Screen Frozen Problem
Powerful Android Flashing Software: Easily Flash Android Devices
2. Odin Root
Odin Root is a rooting software that will help you root your Samsung device in just one click. It's very easy to use, and less than a minute is enough for the rooting process to be completed! The interface is user-friendly and prompts for a few necessary steps - it's not difficult at all.
Start Odin Root, select your device, and make sure it is connected to a PC with a USB cable. You will then need to put the device into Download Mode. After this, you can easily root your device with just one click, and the rooting process should begin right away!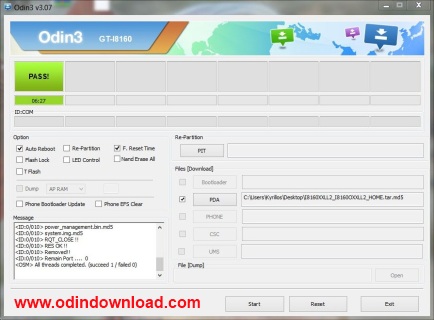 Pros:
* Not risky.
* You have full control of your device.
* Root Samsung devices with a high success rate.
Cons:
* Requires a computer.
* The process is quite lengthy.
See more: If you want to keep your data safe, you can back up your data before rooting with this guide.
3. Framaroot
Whether you want to root or unroot your Samsung phone, Framaroot can assist you in finishing the whole task in a few clicks. You can root your device without requiring a computer.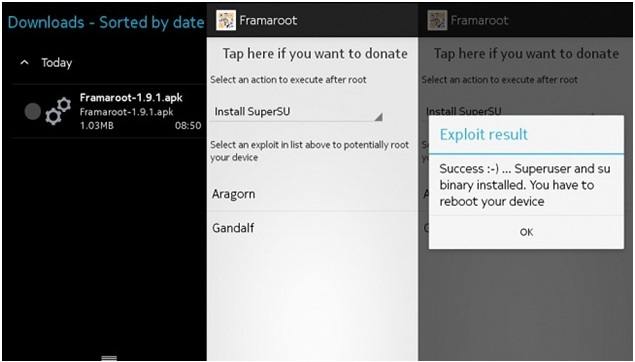 Pros:
* It is a one-click root tool for many Android devices, including Samsung.
Cons:
* It has no official website.
* Download is free but usage is not.
Tips: Want to flash a dead Android phone without trouble? Then you can follow this tutorial.
4. Kingo Root
Kingo Root is one of the most sought-after root software on Android. People like it because it is easy to use and is a free rooting application. Kingo Root offers a free service that lets you root your Android phone with one click of a button, removing all the hassle of dealing with apps that cost you a fortune for something as simple as rooting your device.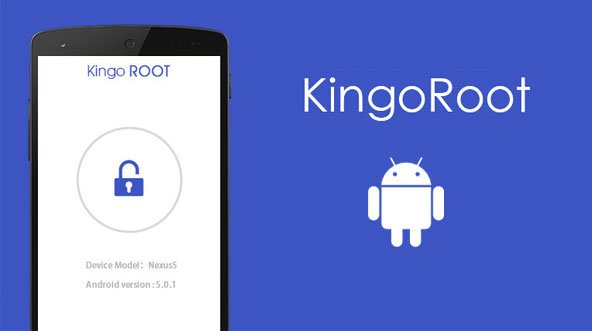 Pros:
* You can download it on its web without risk.
* There are Windows and Android versions.
* The interface is concise and the process is quick.
Cons:
* The mobile version fails to root devices more often than the computer's.
Maybe you like: Why do text messages disappear on an Android device? You can find out the reasons and get effective solutions from this article.
5. KingRoot
KingRoot is a very effective and powerful Android rooting tool. It can root any Android 4.0 or above devices in a short time and with 1 click. And it can also unroot the Android devices with one click. The most important is that King Root has professional rooting technology; it will not damage your android device.
This is an easy-to-use app with top-notch features such as various compatibility modes and automation capabilities. This is a must-have tool for those who want to master their Samsung phones on the go without spending hours on them.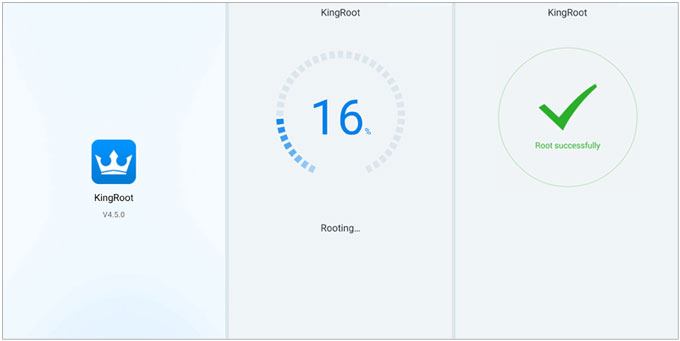 Pros:
* Intuitive and simple user interface.
* No computer is needed for connectivity.
Cons:
* No further app updates.
* Slightly riskier than other root tools.
Guess you like: How can you recover your lost photos after the factory reset on your Android phone? Please don't miss these approaches.
6. iRoot
iRoot is a tool that makes rooting your Samsung phone easy. It helps automate rooting and installing Android mods with one click. With a quick download and a few clicks, you can feel the power of your rooted phone all too soon!
The best thing about this app is that it is really easy to use with its well-designed interface. It includes all the most important functions and can be used without any complications.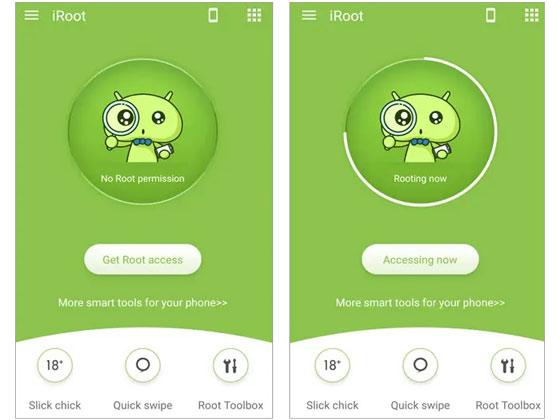 Pros:
* Root your Samsung phone with simple clicks.
* Allow you to flash custom ROM, uninstall pre-installed apps, etc.
Cons:
* Cannot work well on new Samsung mobile phones.
7. Magisk Manager
Magisk Manager is a free and easy-to-use tool that helps you root your Android. It requires you to install the SuperU app on your Samsung device before rooting it. Then you can start the rooting process without a hitch. Most attractively, you can reverse your rooted device at any time, which is easy to make it.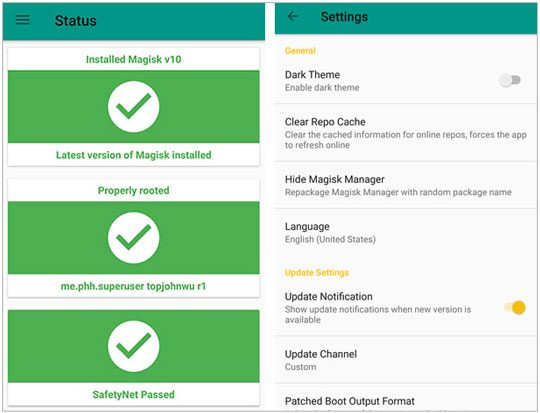 Pros:
* Simple rooting procedure.
* Allow you to unroot your Samsung device without restriction.
Cons:
* Computer connectivity is needed to root a device.
* App is flooded with advertisements.
8. One Click Root
This is a free program that gives you root access on any Android device, including Samsung devices. With this app, you can easily install the required files to jailbreak your device and install whatever apps or tweaks you want. This site also includes instructions on how to use the program and what tweaks look like after they are installed.
The One Click Root application is a powerful root tool that will get you rooted in just one click! It is designed for people of all skill levels, from Android beginners to experts. It does this by simplifying the root process and automating nearly every step to make it easier for you to gain full control of your device as quickly as possible.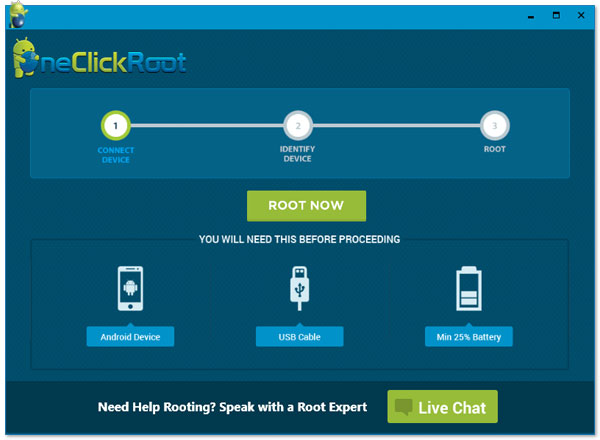 Pros:
* Securely root your Samsung phone.
* In addition to rooting, it offers free backup services.
Cons:
* You can't uninstall this app once you root your device using it.
9. TunesGo Android Root Tool
TunesGo Android Root Tool is an all-purpose Samsung root software package for Android devices. It can be used for rooting, unrooting, backing up, and restoring factory data, uninstalling bloatware, and installing any custom packages.
It is easy to operate and can bring you the newest technology experience anytime without worrying about rooting your phone. As a matter of fact, it is very easy to use.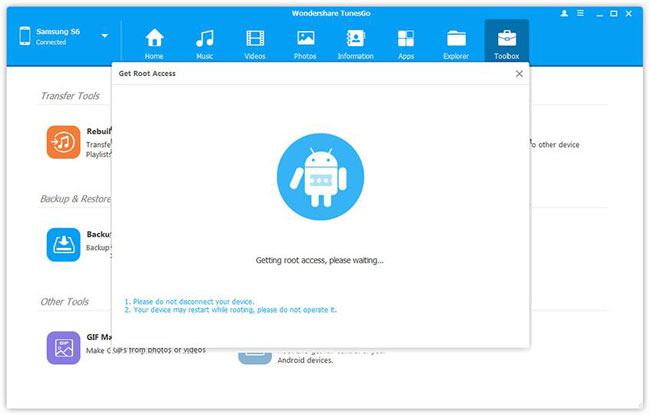 Pros:
* Unlock the bootloader of your device.
* There are slim chances of interfering with your Android system.
* Recognize and analyze your Samsung device with an advanced Android root module.
Cons:
* Do not support some Samsung devices.
* Need PC connectivity.
10. Root Master App
Just like other Samsung root apps, Root Master also provides a one-click root feature. It is easy to use with its superb interface. Furthermore, it works with diverse Android devices, like Samsung, Sony, Motorola, HTC, and more.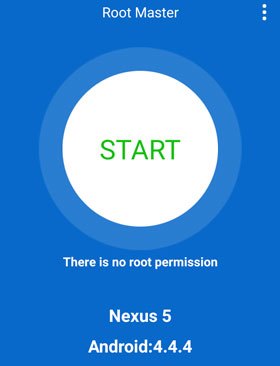 Pros:
* It is easy for beginners to root devices.
* Provide users with English and Chinese languages.
* Help you extend your battery life on the Samsung phone.
Cons:
* The rooting process is long.
Bonus: How to Fix Android Phone System Problems for Rooting Android Phones
It is not unusual for users to encounter some errors during the process of rooting their devices. When using Android, you will encounter certain systems malfunctions like a black screen or a blue screen, an Android phone cannot turn on and off normally, and many more. There's a tool that can help you fix your Android phone: Android System Repair.
Here is how to use this system repair software to fix Samsung phone system problems:
Step 1: Download, install and launch the program on the computer. Then choose the System Repair button from the interface.

Step 2: Connect the Samsung device to your computer using a USB cable. Navigate to the left bar and select Android Repair. The issues that can be fixed will be displayed on the interface; tap the Start icon.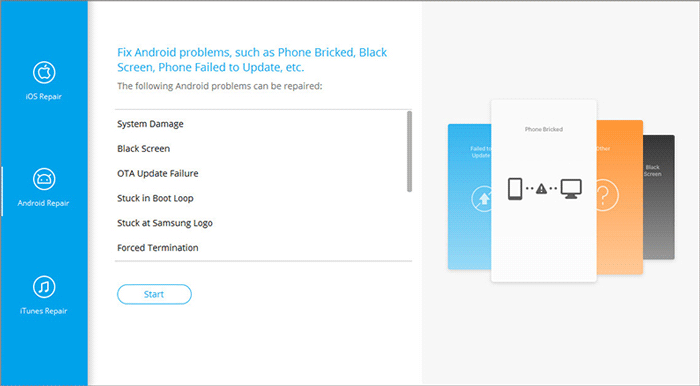 Step 3: Select the device's name with its model from its new window, agree to all warnings, and tap Next. Then type the number 000000 manually to the blank area and tap the Confirm tab to continue.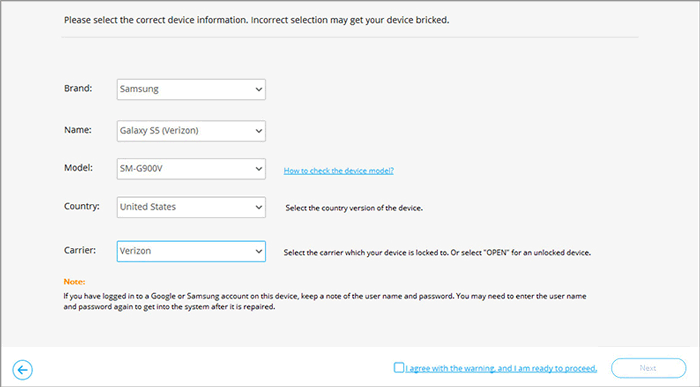 Step 4: Enter the Samsung device to Download Mode by following the guide on the interface. Then tap on Next for the program to start downloading the repairing firmware for the device. Once done, the software will start to fix your Samsung phone.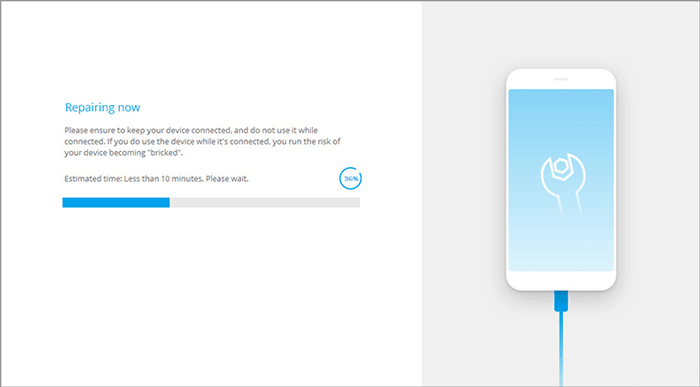 Conclusion
The above are the best Samsung root software you should consider using. They are very safe, and the rooting process will just take a few clicks. By the way, if you encounter system problems on your rooted Samsung phone, you can easily fix it with the Android System Repair software.
Related Articles:
Top 13 WhatsApp Recovery Apps for Android & iPhone
Top 11 Phone Memory Recovery for Android Software You Should Know
How to Connect Samsung Phone to PC Wirelessly or with USB Cable? (5 Practical Options)
How to Install APK on Android from PC [Top 3 Ways]
[New] How to Recover Text Messages from Broken iPhone in 5 Ways?
Back Up and Restore Android Data with One Click [Top 3 Ways in 2022]