iPhone Screen Keeps Flickering, How to Fix it?
I replaced the logic board and battery after my phone 4 sat in rice for four days because it got wet. When I first turned it on, it worked great. A few minutes later the screen went black. The only time it will turn on is if I push the home/wake button and even then it is only for a second before it turns back off. Did I not connect something correctly? Please help! - From Online User
Okay well I was actually face-timing someone when my phone froze then my screen suddenly went white. So I turned my phone off then turned it back on. I noticed something weird with the screen and that it kept flickering around the corners. I does it non-stop. Doesn't matter if I'm opening an app or on the lock screen, it just flickers. - From Apple Community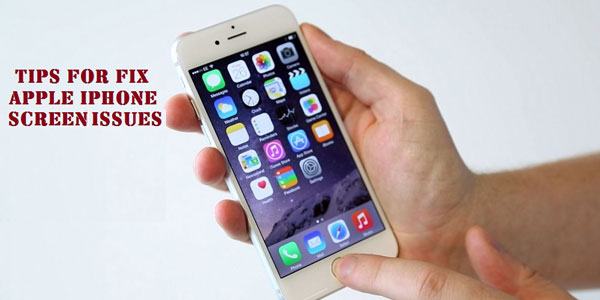 You are just one of the victims whose iPhone screen keeps flickering as mentioned in the above? And actually this problem is something many users have experiences with some previous iOS versions. Now, just check the below solutions to solve this problem within 1-2-3 steps.
You Might Also Want to Know:
* What if My iPhone Keeps Restarting?
* Solutions to Common iPhone Texting Problems
Quick Fix: How to Fix iPhone Screen Flickering
Solution 1. Restart your phone
If your iPhone screen keeps flickering, the first thing you should do is restart your iPhone. Here, just press and hold the power button. Then slide it to power off the device. When the device is off, press and hold the same button one more time to turn on your device. Hopefully, your iPhone screen flickering problem should be fixed. If not, try other solutions.
Solution 2. Close all open apps
- Double click on Home button.
- All open apps will now appear in a mini version on your screen.
- Sweep each app up to close it.
Solution 3. Turn brightness down
- Launch Settings app on your phone.
- Tap on Display & Brightness option.
- Turn off Auto-Brightness to continue the process.
Solution 4. Disable Zoom
- Navigate to Settings.
- Tap on General > Accessibility.
- Switch Zoom to turn it off.
Solution 5. Reduce motion
- Go to Settings > General > Accessibility.
- Switch Reduce Motion to On.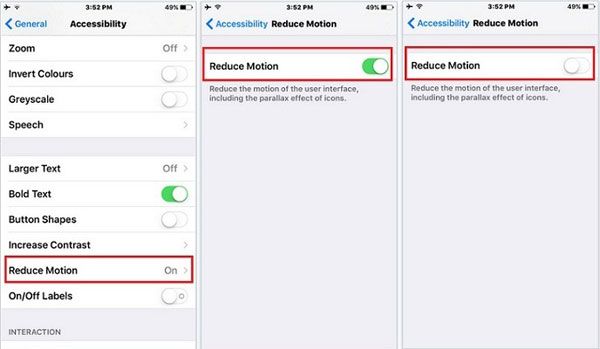 Solution 6. Turn Reduce Transparency On
- Go to Settings > General > Accessibility > Increase Contrast > Reduce Transparency.
- Turn Reduce Transparency on.
(Note: This is a solution for iPhone 6S Plus device.)
Solution 7. Reset all settings
After trying all the above solutions, your iPhone still keeps flickering. Then you need to factory reset your iPhone.
Related Articles:
How to Fix iMessages Not Working on iOS 10