Move Text Messages from LG to Google Nexus
When an individual who uses a LG phone buys a new Google Nexus mobile phone, there are several different things that they may want to do. In many cases, the individual may try to immolate everything that they have added to their older phone before starting to use their new device. One of the main file types that you want to transfer from the LG to Google Nexus phone is text message. These text messages may be from family, friends, co-workers or the like. So, they can be very beneficial when an individual needs to obtain information that they may have forgotten.
During the SMS transfer from LG to Nexus, the person can encounter a wide variety of different problems and issues. To make things easy, you can have a try with the LG to Nexus Transfer. It is an outstanding phone to phone SMS transfer tool to help you transfer contacts, phone numbers, text content, sent and received time and so on of your text messages in your destination Google Nexus 7/6/6P/5/5X/4 phone from LG G2/G3/G4/Optimus safely and quickly.
More that LG to Nexus Transfer Can Do for You:
In addition to text messages, Mobile Transfer can also transfer contacts, photos, videos, music, apps and more between two Android, iOS and Symbian phones. It can also transfer contacts from LG to computer and restore the backup file back to your phone anytime you like. Here is also a guide showing you how to copy contacts from LG to Nexus.
Next, we are going to tell you how to use the LG to Nexus Transfer tool to move text messages from LG to Google Nexus.
How to Transfer SMS Messages from LG G2/G3/G4/Optimus to Nexus?
Step 1. Connect LG and Nexus phones to computer
Launch the transfer tool on your PC or Mac machine (Here we set Windows version as example). Connect both of your Nexus and LG devices to the machine via USB cables. After the connection, the program detects the two phones instantly.
Step 2: Enter Phone to Phone Transfer
Four different options are displayed on the screen. Click on the first option that says "Phone to Phone Transfer" and you will see a new window opened, with the two phones displayed side by side, includes all file types that can be transferred here.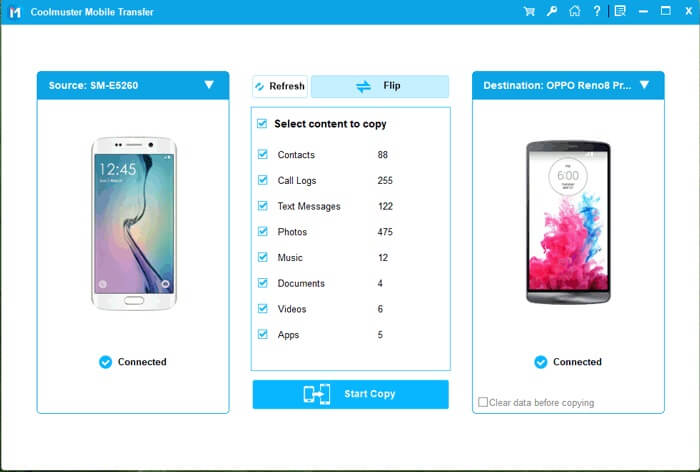 Step 3. Move text messages from LG to Nexus
To transfer text messages, you should select the "SMS" option and make other file types unchecked. When the selections have been completed, start the transfer by clicking on the Start Transfer button.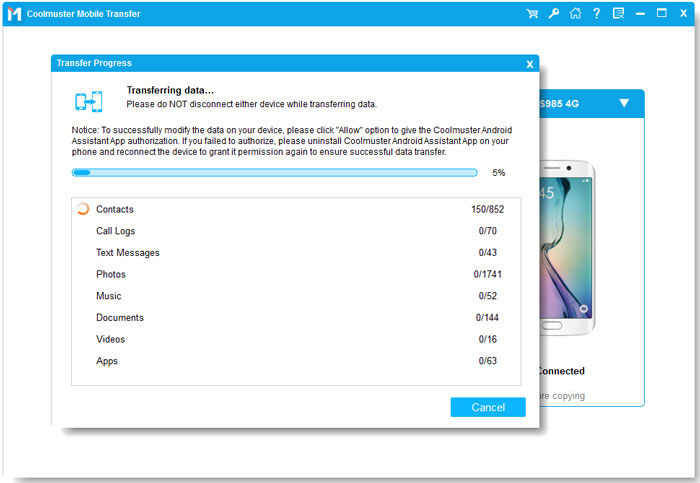 Download the program for free by yourself to have a try now!
Related Articles:
Play Samsung Apps on HTC Phone
Transfer SMS between LG and iPhone
Add a comment