How to Transfer Data from Samsung to Huawei?
Have you ever encounter with any one of the following situations?
1. Need a backup of data, just in case the Huawei is damaged physically or lost.
2. Data on the phone is corrupted due to a malware attack that causes every thing that was originally stored to be lost.
3. Someone else uses the phone and they make a mistake of deleting the users photos (i.e. graduation pictures, anniversary photos and other cherished memories.)
If you go through any one of these problems above, then, it's time to transfer data from one phone to another. Here in this article, we are going to set Samsung and Huawei phones as example, to tell you how to transfer data from Samsung to Huawei.
There is quite a bit of innovative software available in the industry that can be used to start and finish the data transfer process. Compared to Bluetooth or others, Coolmuster Mobile Transfer or Coolmuster Mobile Transfer for Mac is highly recommended for phone users as it makes it extremely easy to transfer everything from Samsung Galaxy S8/S7/S6/Edge/S5/S4 to Huawei Ascend/Honor/Mate/P10/P9/P8/P7 without loss of quality, including contacts, photos, videos, text messages, audio files, documents, applications and other files.
Read More:
Migrate Lenovo Data to HTC
Move HTC Apps to Nexus
This Samsung to Huawei Transfer can also backup your phone data and restore from backups. To copy files from Samsung to Huawei, you only need three steps, as shown in the following steps.
Switch Samsung Galaxy to Huawei P10 with One Click
Step 1. Run the Samsung to Huawei transfer tool
Download, install and launch the Samsung to Huawei Transfer tool on your computer. When its primary window appears, connect your Samsung and Huawei phones to the computer via two USB cables.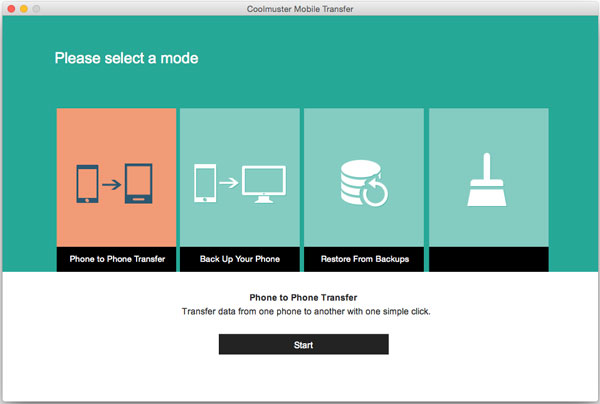 Step 2. Choose Phone to Phone Transfer option
Select the 'Phone to Phone Transfer' feature from the primary interface and the tool will automatically detect the two connected phones. All of the file types on both Phones. (i.e. contacts, audio files, photos, videos, text messages, etc.) are also displayed.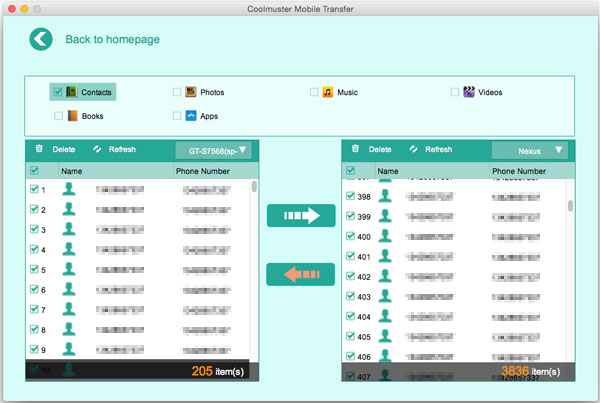 Step 3. Transfer data from Samsung to Huawei
Select the data types you'd like to transfer from the Samsung phone, and then click the transferring icon in the middle which is pointing to Huawei phone, to do the task of moving from Samsung to Huawei phone.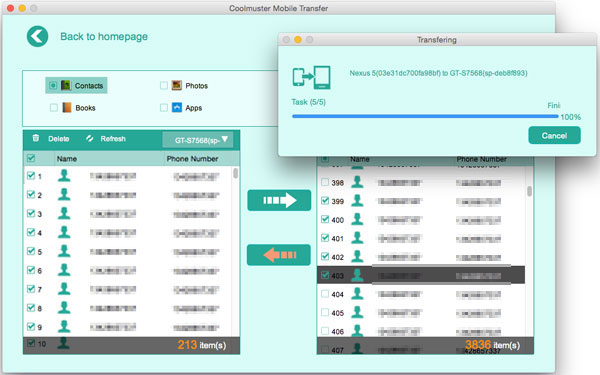 Related Articles:
How to Transfer Contacts from One iPhone to Another