How Can I Transfer Data from Huawei to iPhone?
If you are planning on making the transition from Huawei to iPhone, then you must be aware of the fact that it will require some work and patience. Firstly, the two makers use different operating systems on their smartphones. While Huawei uses the Android, iPhone uses the iOS. The user interface of these two systems are completely opposite. As an Android user, when you make the switch, iTunes that you find on Apple, becomes important and helps you control the content - music, videos, content and others - that is now getting synced to your iPhone.
However, you don't have to go through this slow and time consuming torture; there is a simple solution to this Huawei to iPhone transfer problem. We have the Huawei to iPhone Data Transfer program here to help you transfer data from Huawei Ascend/Honor/Mate/P9/P8/P7 to iPhone X/8/8 Plus/7/6S with one click. It supports to transfer contacts, text messages, photos, videos, music, apps and more between two mobile devices. Apart from that, it also enables you to backup your phone to computer, and restore the backup record to your phone as well.
Read More:
Move Contacts between iPhone and Google Nexus
How to Port Android Apps to iPhone
Read the following content, you will learn how to transfer data from Huawei Android phone to iPhone easily and quickly by using the transfer program. Just follow us!
How to Switch from Huawei Phone to iPhone X/8?
Step 1. Run the Huawei to iPhone transfer tool
Download, install and launch the Huawei to iPhone Transfer tool on your computer. When its primary window appears, connect your Huawei phone and iPhone to the computer via two USB cables.
Step 2. Choose Phone to Phone Transfer option
Choose the option 'Phone to Phone Transfer' from the primary interface and it will give them a screen that displays the both phones, as well as all of the file types on both Phones. (i.e. contacts, audio files, photos, videos, text messages, etc.).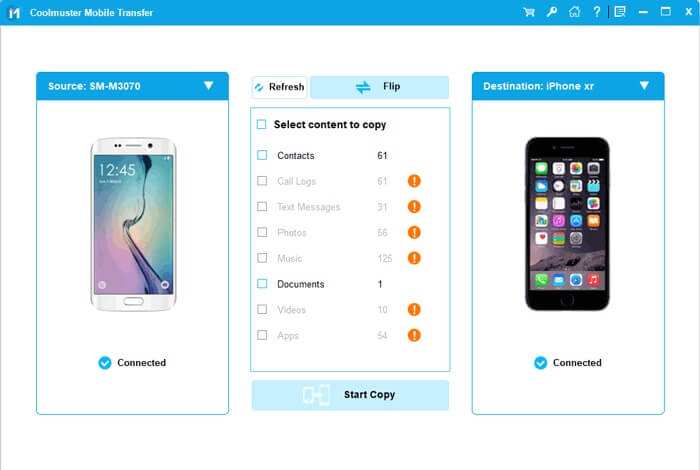 Step 3. Transfer data from Huawei to iPhone
Tick off the file types you'd like to transfer, and then click the Start Transfer button in the middle to kick off the data transfer task quickly and securely. Wait for a while, the whole transfer progress will finish without any quality loss.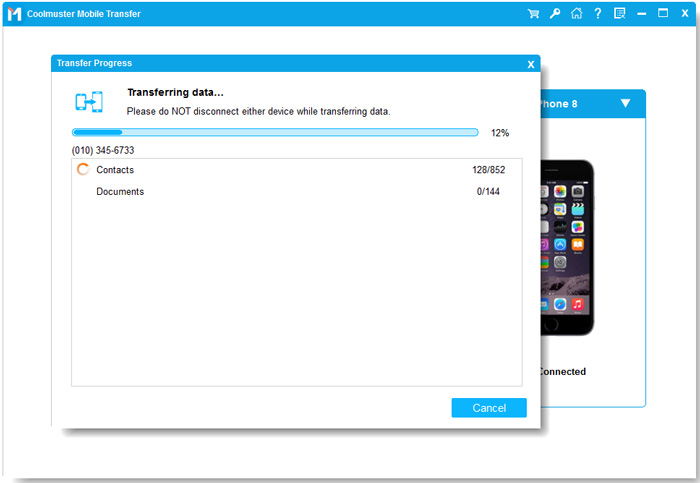 This Phone to Phone Transfer program is a simple and user-friendly software that can make your life much easier if you're fretting about shifting your data among different devices, even if they use different operating systems.
Related Articles:
How to Transfer Contacts from One iPhone to Another