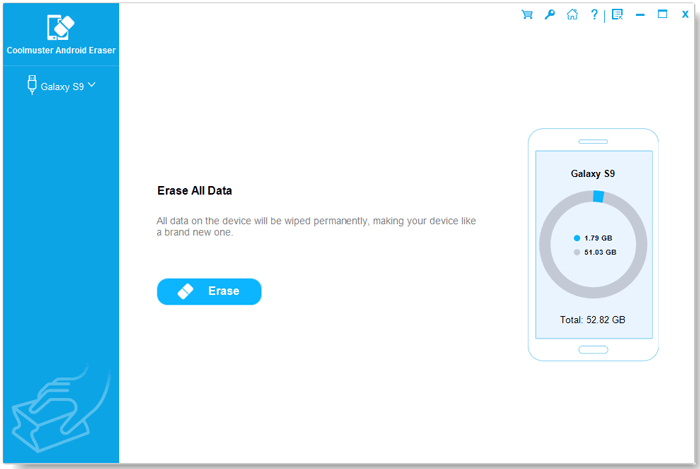 Link Your Android Device to PC
Open the software on computer and connect your device to computer via USB cable or Wi-Fi to have your Android phone successfully detected by the program.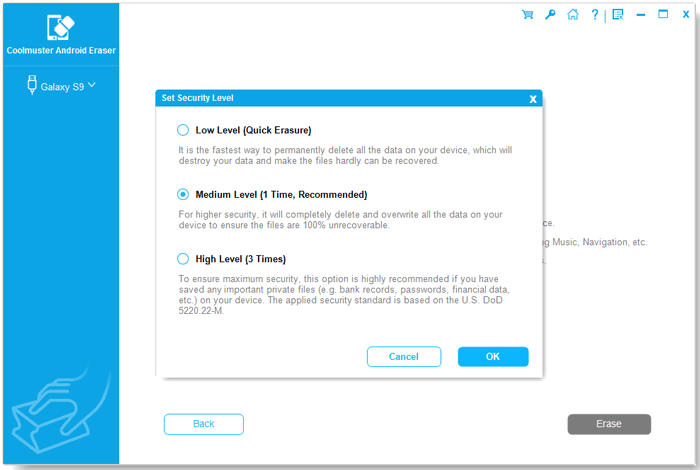 Select Security Level as Required
Click "Erase" button and click the menu beside Security Level to choose Low Level, Medium Level or High Level. After selection, please type "delete" in the blank to confirm.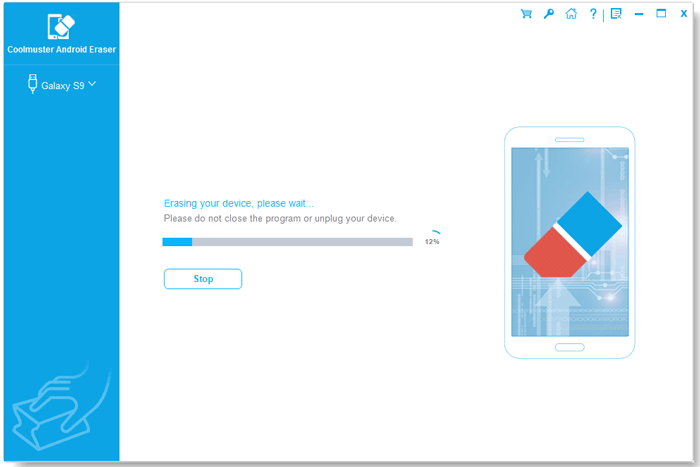 Start to Erase All Data on Your Device
Click "Erase" button and hit the "OK" option on the promo dialogue to confirm your action. After quick scanning, the program will start to erase your device data.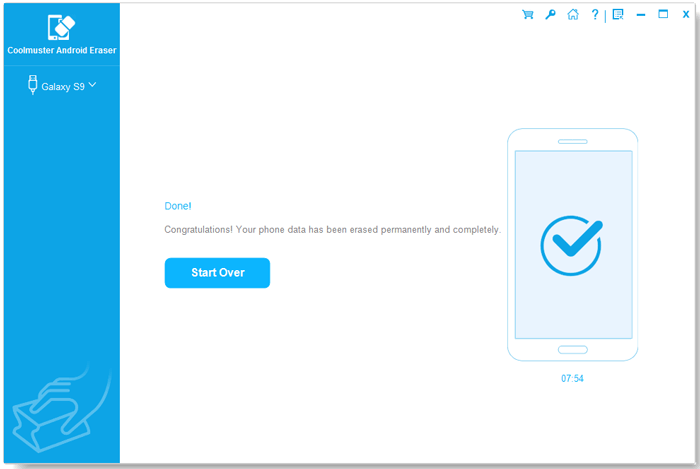 Done!
Before long, all of files and settings will be wiped completely and permanently on your Android device without restoration.