When do we need to delete everything from Android?
In the Android market, the newest Samsung Galaxy S7 has made a big hit and in the iOS market, the latest iPhone SE has already been released. With various new phones keeping showing up, maybe you are one of those who can't wait to get the newest one? So how will you deal with your old Android phone? Are you thinking of selling it? Do you want to give your own phone to someone else? Then you need to completely erase your phone and its data.
> There are many scenarios we encounter when we need to delete everything from Android phone and devices. The most common reason is buying a new phone and selling your old one.
> Getting rid of your SD card or giving it to someone else also requires the card to be erased. You do not want your private and confidential data to fall in someone else's hands and be misused, right? The best practice is to delete everything and then give your phone away.
> You sometimes need to format the phone in case of software errors. Android phones also get attacked by virus and then it is best to erase it completely to remove the virus effectively.
> At times we need more space on our phone or become bored with the media files on it. Then also we feel the need of removing data.
Dangers of deleting everything from Android manually
It is good that you have decided to delete data completely from your Android phone. But it can be difficult and even ineffective if you manually try to delete things using traditional ways.
1. Ineffective deletion
When you delete a file from your Android phone, it is not removed permanently. The deleted files can be accessed by someone using a computer program. It is best to use a professional software which is able to delete everything permanently from your Android phone.
2. Access restriction
You are not authorized to access system files and chosen folders on Android OS directly from your phone. Connecting it to a computer also does not solve the problem as entry is restricted to some partitions on the SD card and internal memory. Some files will always stay back on the memory even if you manually delete everything you can see in it.
3. Time consuming
Manually selecting and deleting each file takes time. To do it for all the files stored on the phone will take hours of effort. You can save time and energy by using a software which sorts the content under similar file types for easy removal. It is also simple to batch delete and uninstall apps using such a program.
4. Privacy issues
Many people take help of a professional to help them erase their Android completely. This is again not a wise decision to trust someone with your private data. They can use it for their own benefit causing your harm.
Tip: Want to sell your old Samsung? Click here to learn how to wipe a Samsung phone completely before selling.
How does Android Data Eraser Help?
The Android Data Eraser - Coolmuster Android Eraser helps you permanently delete everything from your Android phone in just one click. The software runs currently on Windows. Just connect your Android phone to PC and you're good to go.
This professional eraser performs a deep scan to delete everything on the device. And when it means deleted, it means that the information gone cannot be retrieved again, ever. With it, you can easily erase contacts, text messages, music and all types of media. It works on any Android phone and tablet, including Samsung, Huawei, Xiaomi, Sony, LG, Motorola, HTC, etc..
There are also three different modes, for three different cleaning. The Low mode is your choice if you want to delete data quickly in a few seconds. The medium mode overwrites your existing data, and ensures that there are no traces of data deletion left at all. The third mode is the High mode and writes over your existing data three times, so that nobody could decipher what your existing data is, in any way.
If you're looking to delete data from your Android phone or tablet, this Android data eraser tool is surely your top choice!
Notice: Please back up your Android data beforehand in case of further use, since the deleted data is irrecoverable.
As to the steps, it is quite simple and easy:
- Open the installed software on the computer and get your device connected to the computer. Please enable USB debugging on your Android phone, and follow the onscreen prompt for successful connection.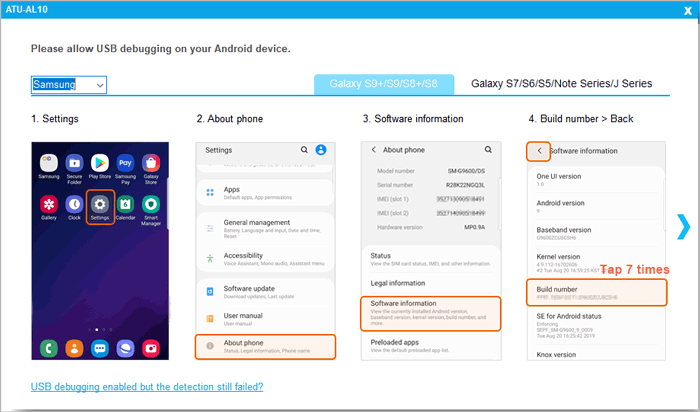 - Then click "Erase" button to erase all contents from your Android device.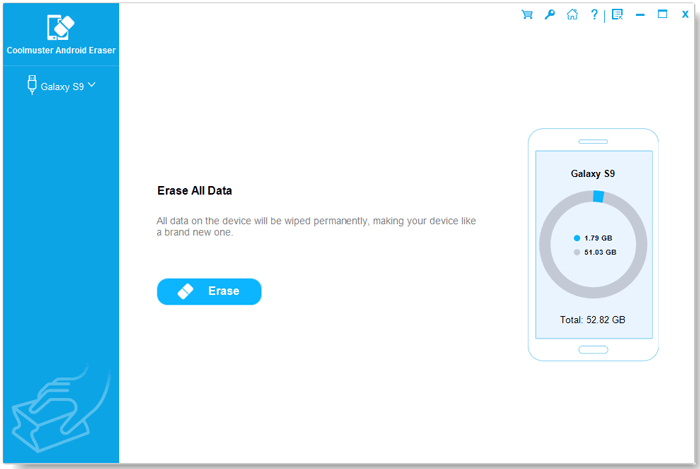 - Choose the erasure level you need and type "delete" to confirm.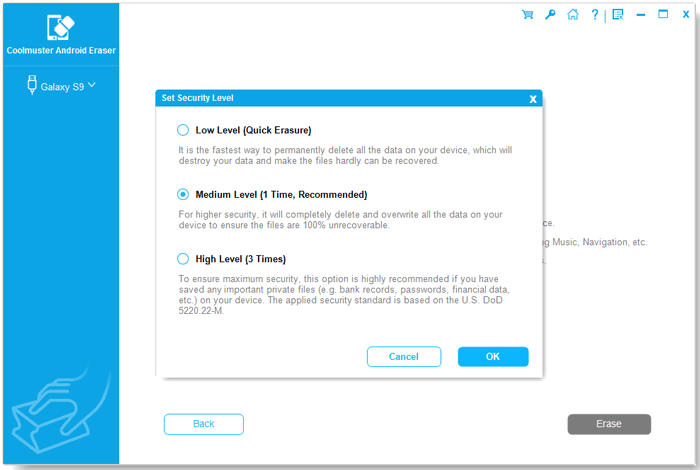 - After quick scanning, the program will start to erase data and then overwrite data on your device.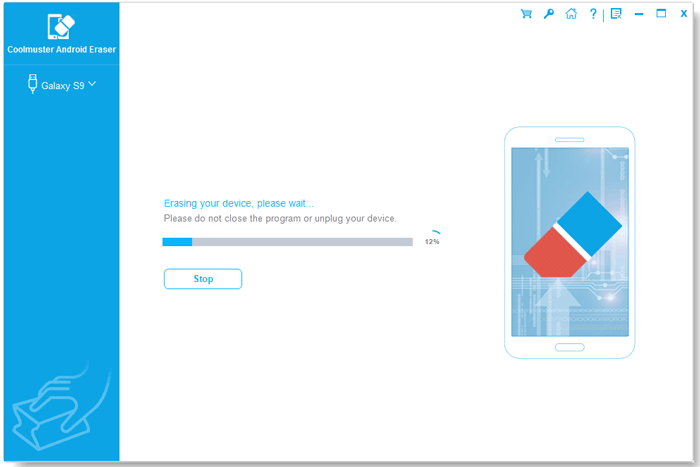 - After overwriting your phone data, it is recommended to factory reset your Android phone to erase system settings on your device.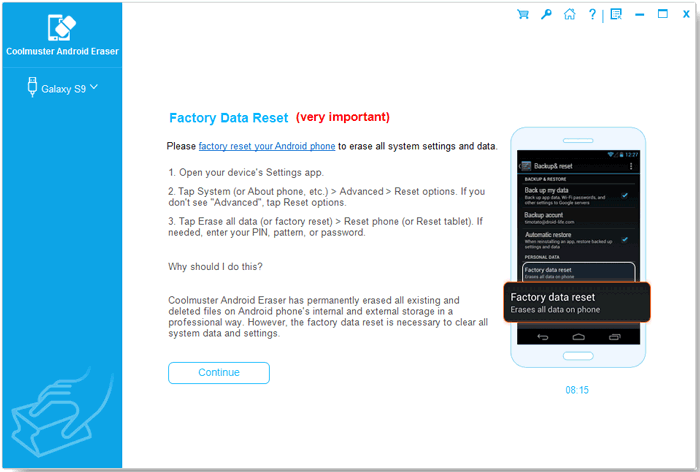 Finally, all Android data and settings will be removed from your Android phone permanently and immediately.
Related Articles:
Guide on How to Delete Contacts on iOS 16/15
Tips to Clean up Junk Files from iPhone
How Can I Delete Photos from iPhone But Not iCloud