As the biggest highlights of the Apple's launch event in 2014, Apple Watch finally appears after two years of rumors. It will be officially released in early 2015, at the price of $349. With the honor of "One More Thing", Apple Watch is supposed to shoulder the burden of innovation to open a new era in the field of new chapter for Apple, just like the Mac and iPhone. However, if you have seen the Apple's launch event, it may not bring the feeling of shock. We just feel some unexpected surprises.
First of all, judging from the reaction of the Apple's launch event, the video of Apple Watch displays Ivey's explanation that should be the most amazing part. To be honest, Apple Watch still continues Ivey's personal design style. Moreover, Apple Watch dis show the perfect combination of hardware and software. We can say in Cook at the helm, the new product has no any mistake. But the boring question is: we didn't find a reason to wear an Apple Watch.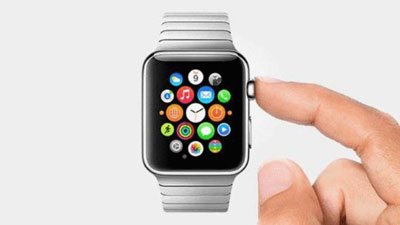 5 Questions Need to Ask about Apple Watch before You Purchase It
Question 1: How long will the battery last?
Most smart watches are hard to last longer than a day after charging for one time. It causes great difficulty because battery life is critical for almost all electronic products. It would be troublesome to charge it several times a day. Therefore, if Apple want to make the Apple Watch stand out and be a success, a good battery life is essential.
Question 2: What it can do without your iPhone?
A smartwatch is just a simple and common watch with limited functionality unless it is synced with your smartphone via WiFi or Bluetooth. As is introduced, Apple Watch can be paired to iPhone 6, iPhone 6 Plus, iPhone 5S, iPhone 5C and iPhone 5 using Bluetooth or WiFi, so as to texting and receiving messages, making call on Apple Watch directly. But we need to ask: what else can Apple Watch handle by syncing with iPhone? What can it work without your iPhone?
Question 3: Will it open to App developers?
Do you remember that when the first generation of Apple iPhone launched, it didn't allow developers to make applications for it. All the apps you can see on the iPhone are all coming with the iPhone out of the box. We are not sure whether Apple Watch would take the same approach and prevent installing additional apps for it.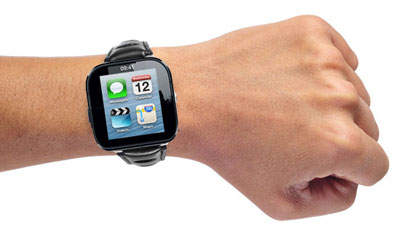 Question 4: How to transfer Apple Watch data to computer?
As is officially announced, Apple Watch can be used to store photos, music, contacts, text messages, as well as your health data. Certainly you must face the limited memory space and data loss problems. We wish we can get all Apple Watch data transferred to our computers for backup with a specialized Apple Watch to Computer (Mac) Transfer, or some other tools like Apple iTunes.
Question 5: How to recover deleted files on Apple Watch?
As I mentioned above, Apple Watch can keep your important health data, as well as contacts and text messages. No one want to see these crucial data has been deleted or erased some day by mistake. If there is any Apple Watch Data Recovery software come with the smart watch, it will help us solve a big problem.
Conclusion: Does anyone really need a Apple Watch?
Of course, the new fitness function, wireless charging and waterproof properties, as well as many other personalized settings bring a surprise to us, but these functions are now basically available in the smartphone. In that case, rather than saying the Apple Watch will bring challenges to the traditional mechanical Watch, as it is more like a brand identity. Although the standard version, sport version and customized version from soup to nuts, Apple Watch actually is not a must-have.
By the way, if you have other Apple products like iPad, iPhone and iPod, here the professional iPad iPhone iPod to Computer Transfer and Data Recovery for iPhone iPad iPod would be two good assistants for all iOS devices' users.
Related Articles:
Recover Lost Data from Apple Watch