Now, with powerful iPhone photo editors available on the market, it is possible for you to change the same picture into different styles, such as classic style, modern style and etc. Since the photo editor allows you to alternating your pictures by changing its colors or hue or texture. With these amazing application, it it possible for you to put two photos taken at different places and time. The following iPhone photo editors are listed as your best choices!
Best Photo Editors for iPhone:
This is a powerful camera app with full control over your image. With this iPhone photo editor, you can quickly and simply adjust all parameters of your image. Although you can manually darken or brighten the frame with the in-built camera within iPhone devices, this application allows you to add some more granular control over the images such as ISO and shutter speed. Stop letting your silly pocket computer decide what looks good to you, this application can exactly understands what you want!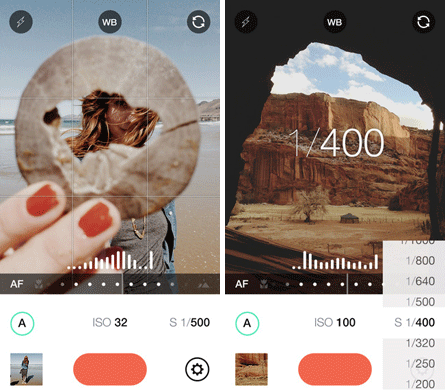 As one of the New York Times' "Best Apps for iOS 7" and TIME Magazine's "50 Must-Have iPad Apps for 2013", this application is able to offer iPhone users multiple tools to modify their photos and share the beautiful photos with their friends. This powerful application is able to stylize with over 100 free and purchasable filters, make creative photos with stunning stickers and filters, support touch-up selfies with redeye and blemish overlays, boost smile wattage with teeth whitening and so on. You are free to make adjustments of brightness, contrast, highlights and shadows of photos. After that, you can directly share the modified photos to Instagram, Twitter or Facebook.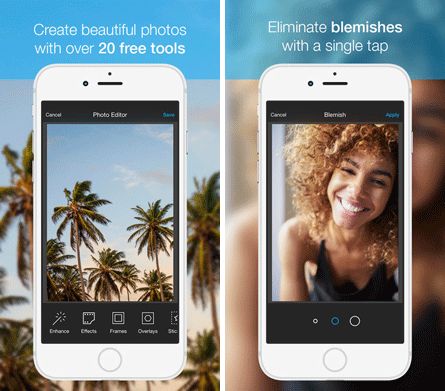 As a professional photo editor for iPhone and iPad, this application can be used for editing high-resolution images of up to 12 MPs. Beyond the basic adjustments of images, this application allows iPhone users to make new photos out of the same picture by drawing on the features of layers and filters within this application. This application is powerful enough to let you change the picture wholly or partially, you can even change the smile of a certain person by using this application.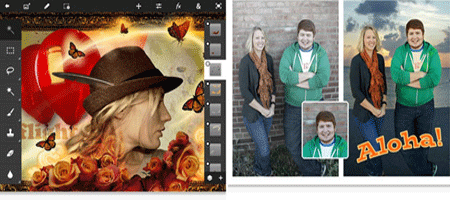 With this fantastic application, everyone can be a super star without any facial problems. Facetune helps you look your Hollywood best, even in photos taken on mobile phones. With Facetune application, you can easily get rid of zits, smooth out wrinkles, whiten your teeth teeth and beautify everything though touch-ups within this application. This software is very easy-to-use, simple clicks can show the best of you!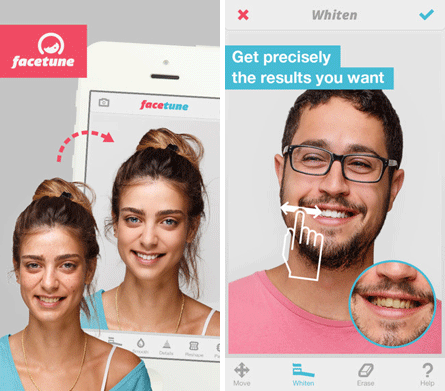 Instagram offers all iPhone users a simple way to capture and share the world's moments. It is easy to transform your everyday photos and videos into works of art and share them with your family and friends by means of this magical application. The custom designed filters within this application that are totally free and linear allow you to add depth to your photos. With this application, you can not only create your own works of art, but also see new photos from your beloved ones.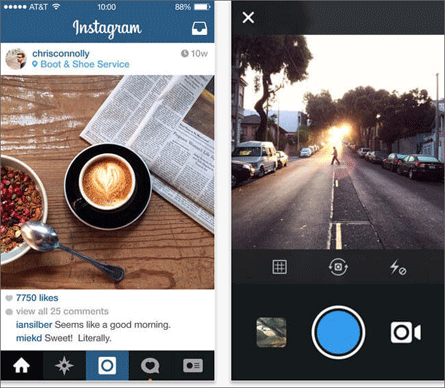 DeGeo Camera application allows iPhone users to take new photos without leaking their geotags and locating metadata. If you frequently share photos on social networks and don't want others to know your location, then this application can be your best iPhone photo editor. With this application, you are able to beautify your photos in all respects. After that, this application will automatically delete your location data before you share it through the internet.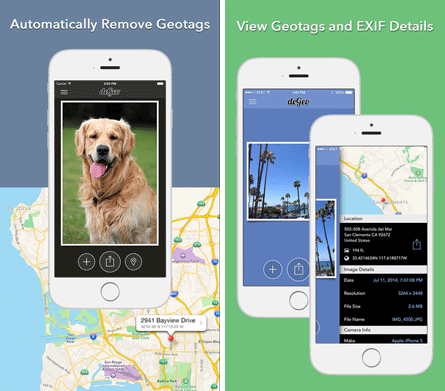 As is implied by its name, simple black and white, this application is dedicated to creating photos in black and white colors. There is no doubt that in some cases black and white photography can better speak out your emotions. Of course, this application offers more than simple black and white colors, it can also let you mess around with other color levels by brightening or darkening certain colors to show the effects that you are longing for.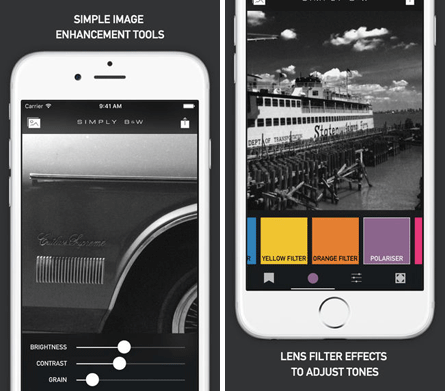 This application offers iPhone users the full gamut of features including crop, retouch, sharpen, denoise, straighten and color adjustments. With this amazing application, iPhone users can have easy access to special effects such as center focus, tilt-shift, vignette, frames, reflection, text boxes and much more. This Photogene application can open most RAW files in full-resolution. And best of all, it allows you to resize your photos as you export them to Dropbox or Picasa or Facebook or Twitter, etc.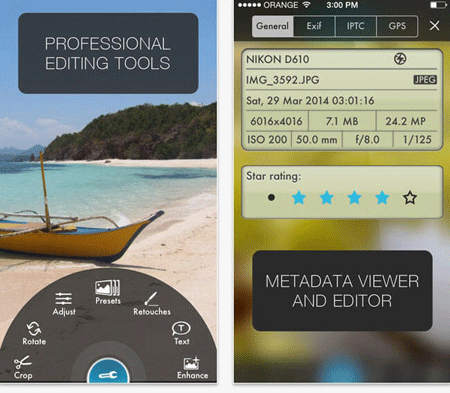 With this application, you are able to fix skewed photos and correct alignment problems to easily restore the natural lines of objects. Moreover, you can add GIF in search in this application. This application now is able to import RAW files in iOS 9. In one word, you can get greater filter effects with this simple photo editor.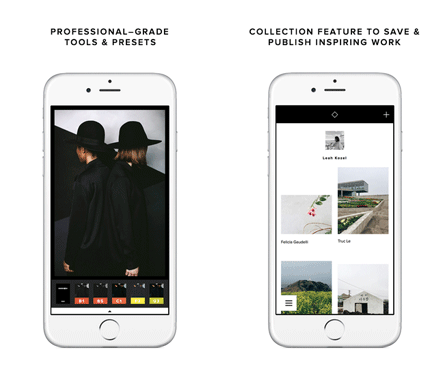 Related Articles:
Calendar Apps for iPhone You are Looking for