Since its release, Pokemon Go has taken the world by storm, captivating millions of players with its unique blend of augmented reality and classic Pokemon gameplay. The game encourages players to explore their surroundings, catch Pokemon, and connect with fellow trainers. However, some locations offer an extraordinary Pokemon Go experience that goes beyond the ordinary. In this article, we will dive into the best place to play Pokemon Go, where you can immerse yourself in the game, discover rare Pokemon, and forge unforgettable memories.
Part 1. Factors to Consider When Choosing A Pokemon Go Location
Where is the best place to play Pokemon Go? When planning your Pokemon Go adventures, it's essential to choose the right location to maximize your gaming experience. In this part, we will discuss several factors to consider when selecting best places for Pokemon Go, ensuring that you make the most of your gameplay and encounters.
1. Pokemon Diversity
One of the primary factors to consider is the diversity of Pokemon species available in a particular location. Different regions and habitats offer varying Pokemon spawns. Research the area you're considering and determine if it provides a wide range of Pokemon types. Locations near water bodies might be ideal for Water-type Pokemon, while parks and forests can offer a variety of Grass-type and Bug-type Pokemon. Prioritize locations known for spawning rare or region-exclusive Pokemon to enhance your collection.
2. Density of PokeStops and Gyms:
PokeStops and gyms play a crucial role in Pokemon Go gameplay, providing essential items and opportunities for raid battles. When choosing Pokemon Go gym locations, consider the density of these landmarks. Areas with a high concentration of PokeStops and gyms allow for efficient item collection, increased chances of encountering rare Pokemon, and easier coordination for raid battles. Urban areas, popular tourist attractions, and parks often have a higher density of these game elements.
3. Safety and Comfort
Safety and comfort are paramount when choosing a location to play Pokemon Go. Well-lit areas provide a sense of security, especially for those who prefer playing at night. Availability of seating or resting spots enables players to relax and strategize. A low crime rate and overall security contribute to a stress-free gaming experience.
4. Community Activity
A vibrant and active Pokemon Go community can greatly enhance your gaming experience. Look for locations that have an engaged community of players who regularly organize events, raids, and trading sessions. Online forums, social media groups, and local Pokemon Go communities can provide valuable insights into the activity levels and events happening in a specific area. Joining these communities not only increases your chances of finding raid partners but also fosters a sense of camaraderie among fellow trainers.
5. Safety and Accessibility
Ensure that the chosen location is safe and accessible for Pokemon Go gameplay. Consider factors such as pedestrian-friendly paths, well-lit areas, and the availability of public transportation or parking. It's important to prioritize your safety and choose locations where you can comfortably explore without any major concerns. Additionally, be aware of local laws and regulations regarding public spaces to avoid any potential issues while playing the game.
6. Cellular Network Coverage
To fully enjoy Pokemon Go, a stable and reliable cellular network connection is essential. Certain locations may have poor network coverage or areas with high network congestion, resulting in connectivity issues and disrupted gameplay. Research and choose locations that have good cellular network coverage, ensuring a seamless experience while catching Pokemon, participating in raids, and interacting with other players.
Learn More:
How to Get Rare Candy in Pokemon Go? Read This Comprehensive Tutorial Here!
Unlocking the Mystery: All About Shiny Eevee Evolutions in Pokemon Go
Part 2. Best Place for Rare Pokemon to Play Pokemon Go
In this part, we will introduce six best Pokemon Go places for rare Pokemon.
1. Pier 39, San Francisco, California, USA
Pokemon Go coordinates: 37.808600, -122.409800
This is one of the hottest coordinates in the world of Pokemon. For users who have never been there, don't miss Pier 39 in California, USA. The reason why this crowded shopping center has always been the most popular Pokemon Go coordinate is mainly because it is the best Pokemon go spawn locations in the world and a very high rate of rare Pokemon spawning. When you arrive at this center, you have a great chance of encountering rare Pokemon.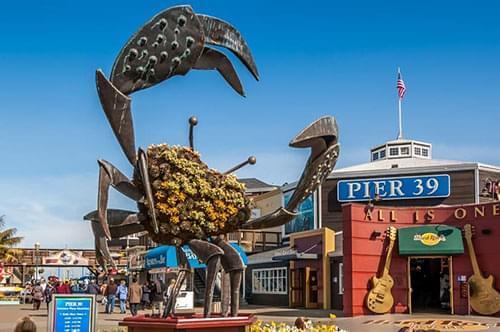 2. New York, USA
Pokemon Go coordinates: 40.755205, -73.982997
New York city in Pokemon Go map is a dense coordinate location where you can find rare pocket monsters, making it a prime spot in Pokemon Go for rare Pokemon. It is one of the best cities for Pokemon Go. You can capture pocket monsters along the square as you move around, and hopefully, everyone can find rare Pokemon at this location.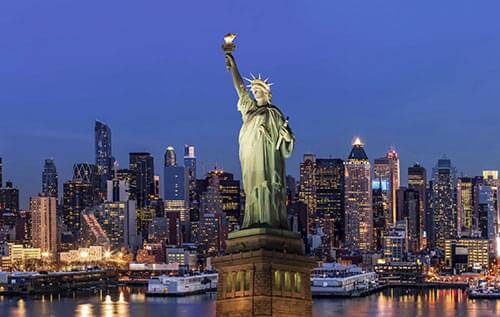 3. Chancay, Peru
Pokemon Go coordinates: -11.562800, -77.270000
This is a historic town and an ideal coordinate for capturing pocket monsters. For many people, reaching this small place may not be realistic. However, you can use various methods of deception and modification to reach these Pokemon Go coordinates.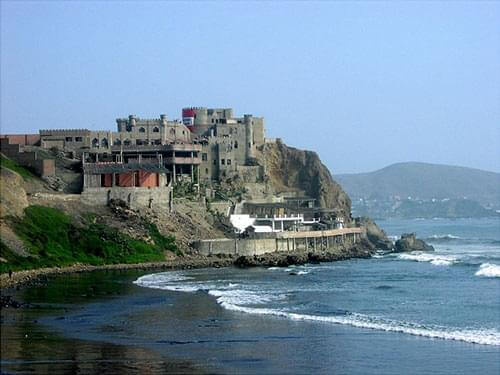 4. Porto Alegre, Brazil
Pokemon Go coordinates: -30.031016, -51.234585
Porto Alegre is a coastline with many beaches and islands, making it the best location for rare aquatic pocket monsters in the Pokemon Go game. You can capture some water-loving rare monsters at this location. If you enjoy obtaining water-type Pokemon, then don't miss out on this coordinate.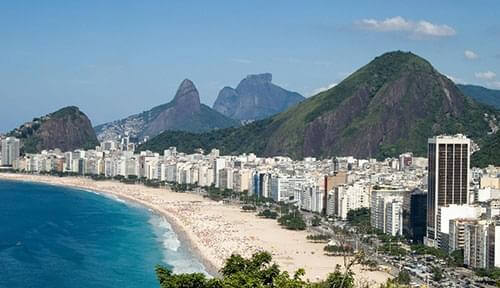 5. Consolacao, Sao Paulo, Brazil
Pokemon Go coordinates: -23.551200, -46.658400
If you're truly looking for a bustling place to catch pocket monsters, Consolacao is a great location choice. This nightlife hub with numerous bars is an ideal spot for many Pokemon enthusiasts. It is one of the best spots for Pokemon Go.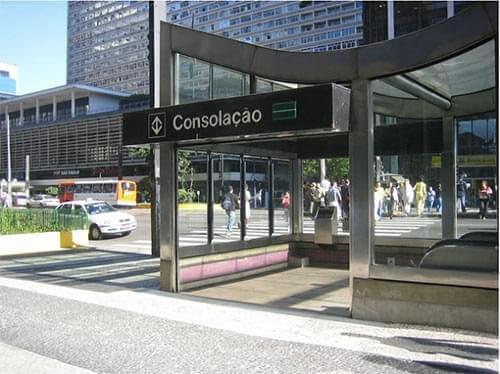 6. Sol
Pokemon Go coordinates: 26.891674,-49.229126
Sol is widely recognized as one of the best locations in Pokemon for pocket monsters. This location is teeming with a wide variety of Pokemon, and users who reach this spot have a high probability of encountering rare monsters.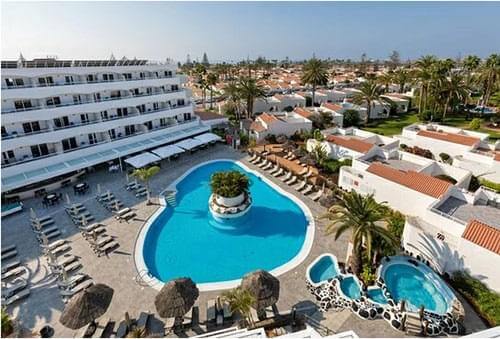 Please note that the appearance and rarity of pocket monsters may vary over time and with game updates. Before heading to these locations, it's best to verify the latest game information and coordinates.
You May Like:
The Complete Guide to Glaceon in Pokemon Go You Might Need
How to Walk in Pokemon Go Without Walking? [Top 5 Ways]
Part 3. Best Place for Raids to Catch Pokemon
Here, we will explore three best places to raid in Pokemon Go.
1. Zaragoza, Spain
Pokemon Go coordinates: 41.6616, -0.8946
The best location for raiding pocket monsters in Pokemon would be Zaragoza. This city coordinates hold great historical and cultural significance, providing a wonderful setting to embark on raid battles. By successfully completing these raids, you'll have the opportunity to capture legendary pocket monsters.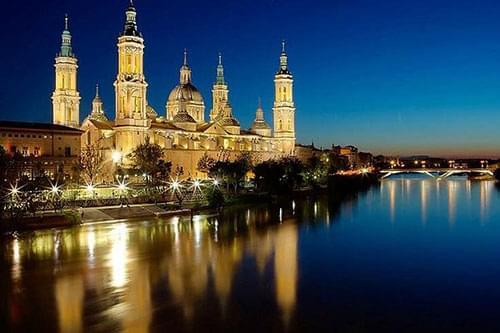 2. Indaial, Brazil
Pokemon Go coordinates: -26.89319, -49.22981
Indaial, Brazil, is a popular coordinate for raiding pocket monsters. In this coordinate, you'll find many gyms where you can search and discover suitable locations for your raid battles.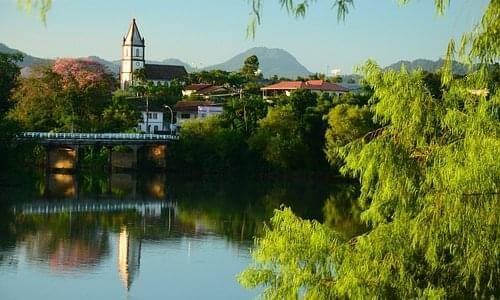 3. Tokyo, Japan
Pokemon Go coordinates: 35.669590, 139.699690
For Asian users, Tokyo, Japan, is the best Pokemon Go coordinate. In this coordinate, you can discover many raids to participate in and engage with.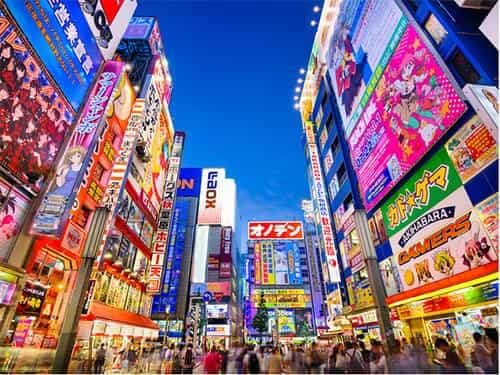 Further Reading:
Pokemon Go Nests [What Do I Need to Know & The Best Tools to Find Nests]
Easy Pokemon Go Spoofing on iOS Devices in Top 7 Ways
Bonus. How to Spoof Best Location in Pokemon Go
The previously mentioned Pokemon hotspot coordinates are indeed enticing, but they are primarily located abroad. Unless you have the luxury of going on vacation, visiting these locations in person can be time-consuming and challenging.
In order to discover the best and rarest Pokemon, you need to strategize and find a means to reach them. Thankfully, iOS Location Changer is here to simplify the process and make it effortless for you. Just one click, you can achieve best spoofing places for Pokemon Go.
Key Features:
Enjoy playing Pokemon Go on iOS devices without the need for physical movement.
Create a fake route to pretend your iPhone location.
Change your iPhone's GPS location to any desired destination.
Stop sharing location with social media platforms and mobile games.
Here's how to use it:
01To get started, download and install iOS Location on your computer. Afterward, connect your phone to the computer using a USB cable. Once connected, launch the program and click the Start button on the main interface.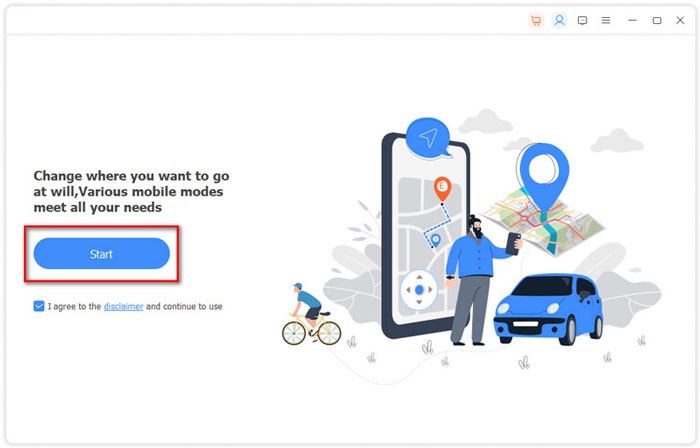 02To begin, locate and click the Modify Location button situated on the left side of the window. This action will prompt a map to appear. You can alter your location by either typing the desired destination in the search bar above or by dragging your mouse cursor across the map and clicking to select a specific location.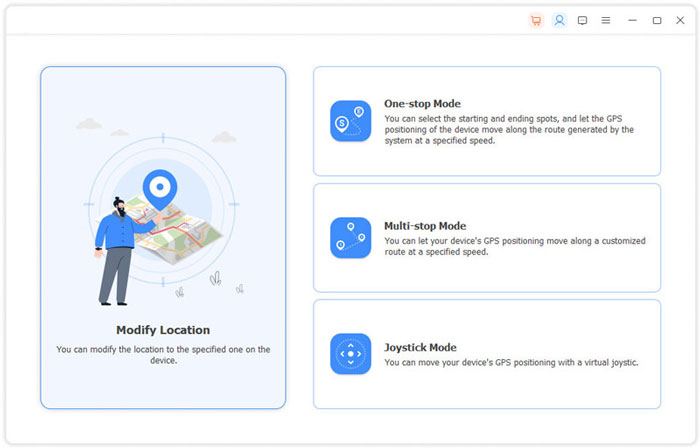 03After confirming your selection, simply click the Confirm Modify button to spoof your location, effectively placing your phone virtually at the chosen spot. Open Pokemon Go on your device, and you'll find your character positioned in the new location. Now you can proceed to explore and capture new Pokemon in this altered environment.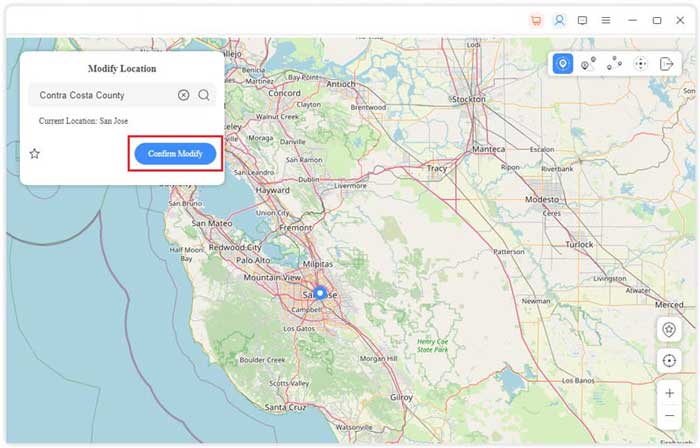 Although the existing software is presently exclusive to iPhones, Android users need not worry. Fortunately, there is a dedicated software available specifically for Android users known as Android Location Changer.
Then click here to download Windows version and Mac version.
The Last Words
In conclusion, Pokemon Go offers a unique and immersive gaming experience, and choosing the right locations can enhance that experience even further. Factors such as Pokemon diversity, density of PokeStops and gyms, safety and comfort, community activity, safety and accessibility, and cellular network coverage should be considered when selecting a location. Pier 39 in San Francisco, New York City, Chancay in Peru, Porto Alegre and Consolacao in Brazil, and Sol are among the best places to find rare Pokemon. For raid battles, Zaragoza in Spain, Indaial in Brazil, and Tokyo in Japan are recommended. If visiting these locations is not feasible, iOS Location Changer can be used to modify your phone's GPS location. By considering these factors and utilizing tools like iOS Location Changer, Pokemon Go players can unleash their adventure and make unforgettable memories.
Related Articles:
Dragonite in Pokemon Go [Everything You Need to Know]
[Solved] How to Evolve Eevee into All Forms in Pokemon Go
How to Fake GPS with No Root on Android? [8 Trustworthy Apps]
Best Spoofing Apps for Pokemon Go on iOS and Android
How to Spoof Pokemon Go on Android Safely? (Quick Guide)
FGL Pro for Pokemon Go: Powerful Spoofer for Android [Review]