First off let's ask you a very simple question - why do people want to root Android devices? After all your smart phone is great the way it is right? You might have heard the word "rooting" associated a lot with Android phones. So what does it actually mean? It means that you give yourself Admin access in your Android phone. At a glance, this seems like a good thing to do. Having admin access basically gives you the right to do anything on your phone. This access is generally not given by default but people often go for "rooting" because it gives them powers to do modifications at the "deepest" level.
You may want to know: how to root Android devices?
While all these seem really tempting, rooting your Android device comes with its own risks. Rooting may even be dangerous. Thus, you should be careful if you are considering rooting your Android device. Next, we are going to show you the risks associated with rooting Android devices:
Risks for Rooting Your Android Phones or Tablets
1) Security
This is one of the main reasons why you are not given admin or root access by default. Since rooting gives you the power to do anything, you may install apps or make changes without complete knowledge of what you are doing. This might pave the way for hackers to hack your Android device and take away sensitive information. You might even delete system files without which your device cannot function properly.
2) Update issues
Even if you root your Android device and apply any updates, this privilege can be automatically removed after the update completes. There may be cases where the update itself may fail because of software modifications or internal changes in the system due to rooting. And as is well known, updates are critical for a device to solve vulnerabilities or existing weaknesses in a device. Inability of updates may result in exposing your device to malicious factors or may even damage your device and make it useless.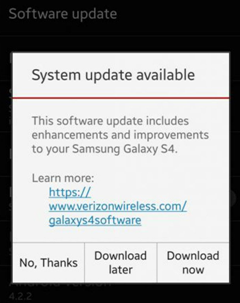 3) No warranty
If you are rooting your Android device, it means that your warranty agreement no longer stands. While rooting is legal, this may pose a problem. If you delete some important files or modify codes or your device malfunctions for some reason, you will no longer have the protection of device warranty to cover you. Even if you "unroot" later, most devices will still be able to detect whether or not you had rooted your phone. Thus, there is no escaping from this once you root your phone.
4) Bricking
Rooting is not an easy process. The steps are not simple and straightforward and as such many often fail to root their Android devices even after trying. Trying and failing to do "rooting": may result in bricking of your device - a condition that makes your device useless.
Thus, if you are not experienced, you might want to carefully consider before going ahead and rooting your device. While it's not useless, rooting does contain many risks. We kindly suggest you backup your Android data on computer before rooting.
Related Articles:
Root Android Device with Android 6.0 Marshmallow