With increasing RAM, storage and processing power, the only aspect of smartphones that is still lagging behind is the battery life. Sometimes, it can be such a huge problem which may takes away the fun and sophistication of the smartphone experience. And of course you can't even enjoy all the other good stuff that many phones come with.
Why smartphones always drain the battery fast?
Although Android and iOS devices have different systems, but their users still suffer from similar issues when it comes to battery life. Here are some of the top battery juice guzzlers on both operating systems:
- Screen brightness
The entire face of any smartphone is the screen, and this has to be powered by the battery. Some screens seem to have a lot of pixels, which despite producing crisp image quality take a toll on the battery. Naturally, higher brightness means increased use of energy and thus your battery drains faster. To prevent this, try to keep the brightness as low as you can while you're outdoors and perhaps even turn it all the way down while you're indoors. Avoid the "Automatic Brightness" option because it can raise brightness to levels you may don't need.
- GPS
Used for locating you on the map, GPS adapters are in constant communication with satellites and consequently they drain your battery also. The constant pinging by your device will definitely shorten the battery life. On the iPhone, you can set Location Services to only be available when needed. In that way, you will still be able to use the Maps app, but GPS services will be off when you close the app.
- Automatic updates
When this option is opened on your device, all apps will be updated, downloaded and installed on your device automatically. And of course, this process will cost lots of power on your mobile phones. So it is really recommended here to disable the automatic update function on your device for the security and power-saving considerations.
In addition to the above settings, here we also picked up several battery optimizers for Android and iOS devices. You can compare them and decide which one is better according to your own needs.
Top 5 Battery Optimizers for Android & iOS Devices
Battery Doctor (Battery Saver)
This app monitors how you use your device and provides an accurate estimate of the time you have left. If you would like to, you can choose to close some of the apps that are not in use. However, Battery Doctor does that automatically when the device is idle, ensuring your battery lasts much longer.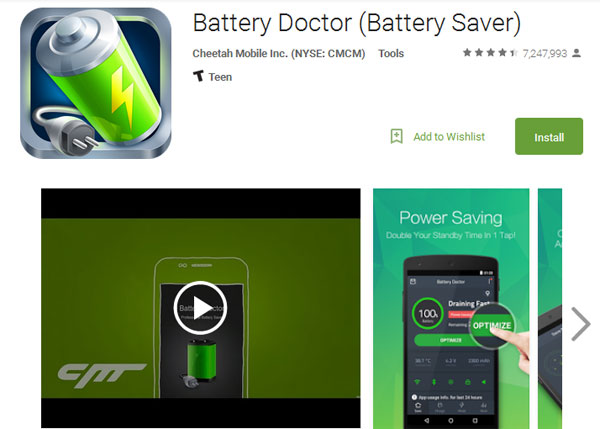 Pros:
- Includes plenty of features so it can perform holistically;
- Constant motoring leaves you free to perform your tasks without having to optimize manually;
- User-friendly, and concise interface design, free app.
Cons:
- Ads inside may make you dislike it.
DU Battery Saver
You may directly close an app when you don't need it, but you may don't know that these apps always keep running on your device as background process. So DU Battery Saver is here to help you clear your RAM of any battery hogging apps.
Pros:
- Quickly optimize your device through the use of a widget;
- Pre-set modes make the optimization easier;
Cons:
- Not free, you have to pay for the full features.
Avast Battery Saver
This is simply the whole package, and you would expect as much from Avast. The app monitors the usage of your device and shows you which apps have used the most of the battery and you can terminate these apps and get an accurate estimate of the time you have left. Avast will detect any opened apps and close them if they are already too resource intensive. The choice of which apps and when they're closed will be given in the set profile, and you determine exactly how many apps you want running at a given time.
Pros:
- Full-functional program and effective;
- User-friendly yet intuitive interface design.
Cons:
- Requires Android Jellybean and higher, the other devices lose out;
- Problematic when used in dual-SIM devices;
Battery Magic
This app is very popular because of its simplicity and straightforward functionality. It does the job of estimating time you can spend performing various tasks as well as closing apps which are resource intensive and not needed.
Pros:
- Provides accurate estimates for the usage of device on various tasks;
- It has a simple UI that is very easy to understand;
- Works on all devices and OS versions.
Cons:
- You have to pay for increased accuracy and added features;
- Although simple, the interface is ridiculous.
SYS Activity Manager
This app monitors your battery usage and analyses how you use your device on various apps. This will assist you in determining which ones you do not need. The standout feature, however, is the network analysis. SYS monitors the amount of data sent over various networks and helps you save on data costs. This might be not the primary purpose of an optimizer but it is still welcomed.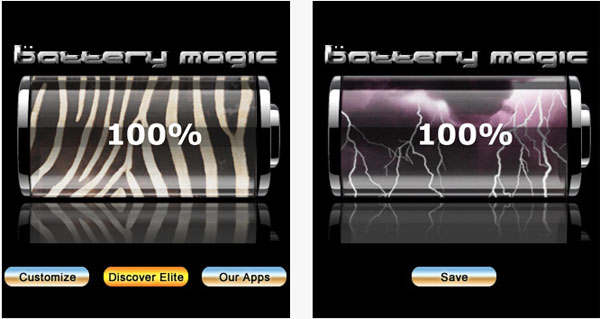 Pros:
- Contains all the necessary features you need;
- Easy to use and has a well-organized UI;
- It is compatible with all devices and iOS versions.
Cons:
- It continues to be a major resource hog and may end up only saving minimal power;
- The app is still not very stable and users complain of constant crashing.
Conclusion
While smartphones have made significant advancements in terms of RAM, storage, and processing power, battery life remains an area where improvements are needed. The drain on the battery can be frustrating and diminish the overall smartphone experience. To address this issue, battery optimizer apps can help extend battery life and maximize usage.
Remember, managing your smartphone's battery life is crucial for maximizing your device's capabilities and ensuring a smooth user experience. With the help of these battery optimizer apps, you can make the most out of your Android or iOS device without worrying about running out of battery power.
Related Articles:
How to Wipe Android Phone Completely before Selling
Transfer Music from iPhone to Computer Effectively