Own an Android phone and are working how you could format it easily without any worry? Don't panic, we can help. There comes many times when you need to format your Android phone. It may be to wipe away the data before you sell or gift it to someone, or just to free some space and get rid of unwanted files. Formatting also helps to improve the performance of your phone when it is lagging constantly. The technique also comes handy when your phone has become unresponsive or been infected with some virus. Before you proceed with formatting your Android phone, be sure to backup the data on it. We will tell you exactly how to do that.
Part 1: Backup Your Android Phone before Formatting It
Part 2: How to Format An Android phone with Factory Reset
Part 1: Backup Your Android Phone before Formatting It
Coolmuster Android Assistant is just the software you need to backup your phone in a hassle-free manner. You can even restore your Android device when you have lost your data. It is also a great contacts and SMS manager and has the ability to install or uninstall your apps directly from the computer. You can transfer music, videos and media with help of this program to your Android device so that you can enjoy them anywhere you want. It is a completely safe program that works for all Android devices.
Looking to use your Android Assistant to the best advantage? Don't worry, all you need is to open your Android phone and all of them work similarly; it doesn't really matter whether you own an LG one or a Samsung one. First you need to download and install the program on your computer.
Step 1: Use the USB cable and connect your Android device with the computer. Now access the Android Assistant and wait for the program to identify your phone. You will see the name of your device along with other details.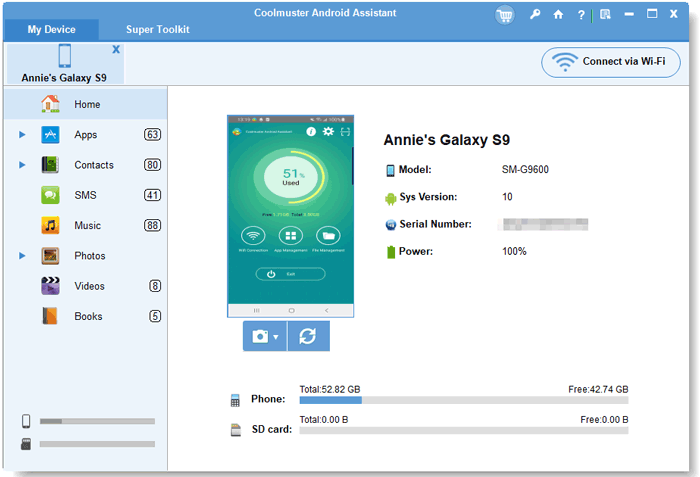 Step 2: All data stored on your phones internal and external memory card and SIM will be tracked by the program and displayed in neat menus on the left of the interface. You can now click on each item and then select the data you want to backup. Preview the files before you proceed to transfer them if you need to.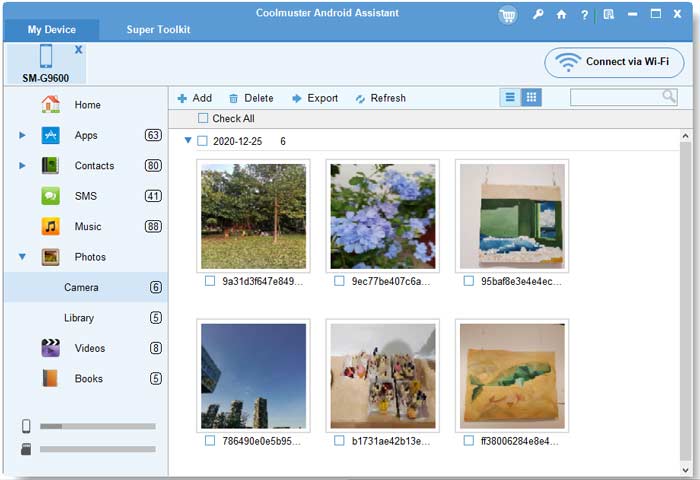 Step 3: After you have done selecting your data, click the "Export" option on top of the interface. This will begin the process of backup of the files to your computer. Wait till the transfer is over.
Part 2: How to Format An Android phone with Factory Reset
Here are all the steps and things that you need to do to make your factory reset a successful one.
Step 1: Access the Settings menu on your Android phone by swiping down the notification panel on the home screen and tapping the cog-shaped icon.
Step 2: Now go to the Backup and Reset option by scrolling down and tap it.
Step 3: In the menu, tap the factory Data Reset option. You will see a warning of your data being erased. Choose Reset Phone option and then enter your PIN or password.
Step 4: You will get another warning this time too. Tap the Erase Everything option to start the format. Your phone will reboot after the process.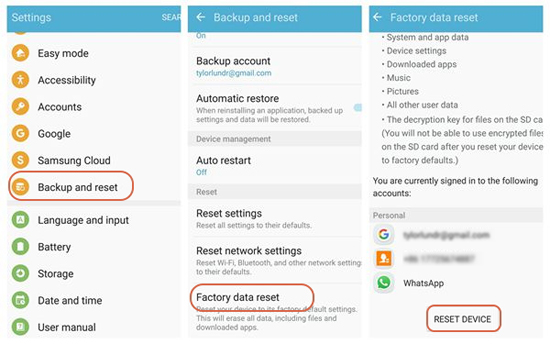 It's easy to factory reset your Android phone, and all that you need to do is to follow the steps above. It's easy and it's simple- something that you can try out on your own anytime without any problem at all.
Related Articles:
Copy SMS from Motorola Phone to Computer
Transfer Contacts from Android Phone to Computer