Today, users all over the globe have access to a lot of invaluable information that they need online and in other places that serve as a reservoir of data. Typically, the data that everyone has access to is made up of specific types of files. Because these files are made in different formats, it is essential that people know the names of files and file extensions when they see them. Just like the file extension .doc and .xls stands for windows word documents and excel spreadsheet format names, the .bak file stands for back up files.
Part 2. How to open a .bak file?
Part 3. How to preview the backup file with .bak format?
When searching for information that has been backed up, you should look for file extension names that end in .bak. Simply stated, a .bak file is automatically generated when someone wants to make a copy of their files for later use or modifications. For instance, there are a number of different applications and systems that contain .bak files. One of the more notable and commonly known is related to information that can be recovered via Mozilla Firefox.
It is also important to note that .bak files can be used for a number of different reasons and purposes. Therefore, whenever an individual is using one of the programs like Android Assistant, Lab.Fone for Android, and Mobile Transfer, they will be creating a .bak file automatically in the background.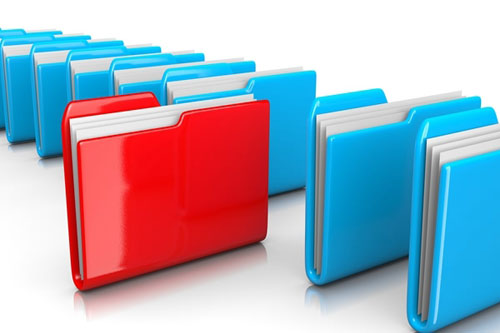 Part 2. How to Open A .bak File?
Typically, with some files, you can go to the .bak file and open it up immediately by simply clicking on it. However, with files like .bak, you may need to go a little further to see what is in this file. This is because the .bak file cannot be opened without changing this file extension. For instance, if you want to open up these files as a word document, you will need to change the file extension from .bak to .doc or .docx. The same is true if you want to change the .bak extension to .jpg file if you want to view a file that has specific pictures.
More importantly, in some cases, you may not know what the original file was before the .bak file was created. So, you may not know if you should change the extension to a .doc or .docx extension for a word document. Fortunately, there is an option that will tell you exactly what the original file entailed, and that is to use an app that can assist you with the identification.
Part 3. How to preview the backup file with .bak format?
Once you have learned how to open up the file, you may want to preview it for more details. The instructions for previewing a .bak file is as follows: If the user created their .bak file via the use of Android Assistant, you will need to move the file from its original folder before you preview the information.
Below is the detailed steps you can refer to:
Step 1. Download and install the program on your computer, then choose "Super Toolkit", and select "Restore from Backups" in the main screen.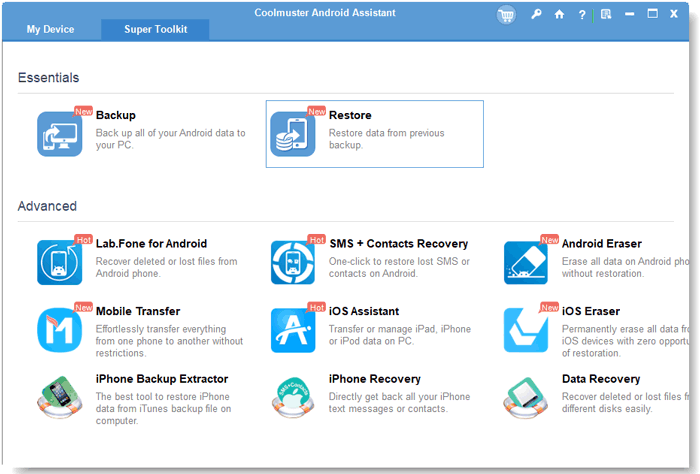 Step 2. Select the backup file you want and select "View" button to preview the detailed contents before restoring. (This function is coming soon.)
Step 3. By the way, if you want to restore any backup file to your Android devices, you can connect your Android to the computer, and hit "Restore" button on the Super Toolkit window.
Related Articles:
How to Recover Text Messages from Broken Samsung Phones