First off, why root an Android device?
Rooting a device is a course adopted by many people. Rooting basically allows you access to the whole device and its programming, and takes away any restrictions the developers might have put. Rooting can be done for a variety of reasons:
- Your phone doesn't have enough space and you want to do away with the default apps.
- You want more customization.
- You want to experiment with apps that only work on rooted devices.
However, you need to pick the right app to help you in your rooting journey – whether it is providing information, checking rooting status or any other relevant step.
Tip: If you want a rooting software for desktop, we have a guide which shows the 10 Best Android Rooting Software to Root Android with/without Computer.
Below are 10 Best and Popular Root Apps for Android:
1. Super SU by Chainfire
This app has a free as well as a paid version. The free version too is highly reviewed. It roots your phone and always runs on ghost mode. It offers temporary unrooting. The Pro version contains additional features like PIN protection and denying or allowing root access to a particular app for a set period of time.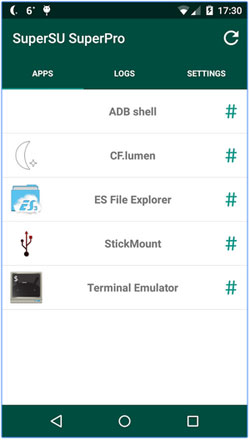 2. Root Checker by joeykrim
This app is best for people who do not know much about Android and want the app to be easy to use. It checks the root status of your device and asks for root access. This comes in very useful when you are using a traditional tutorial and want to check your device status and permissions.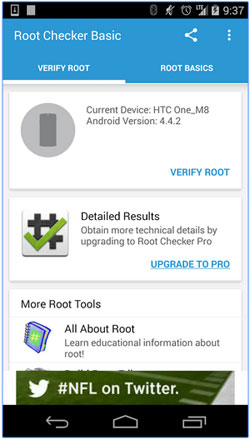 3. Root Uninstaller
This is an app that helps you root your phone without using a computer. It provides systematic instructions for every kind of phone and model, and ensure that the rooting process goes smooth and glitch free.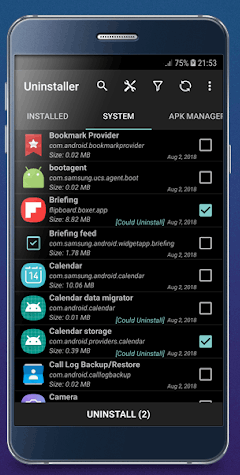 4. Kingo SuperUser
This helps you manage your device easily and efficiently. You can choose which apps to deny or grant access to, you can remove embedded root functions, you can manage superuser access for every app on your device that needs it.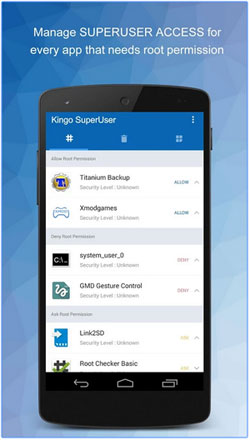 5. Root for Android
This application is a guide to rooting your phone without having to go to the trouble of using a computer system. If you aren't entirely sure about whether you should root or what it is exactly, this app is best for you as it explains that to you too.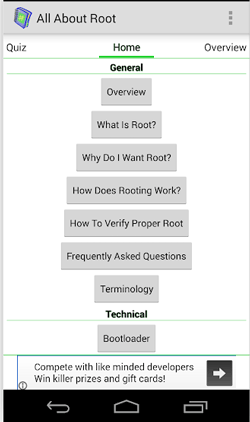 6. Root Master
This application first recognizes your device and then goes on to root it. It also deals with root permissions and allows you to browse rooting methods that are available for your device. You can choose which method you want to employ.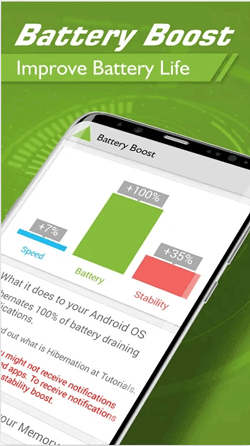 7. Superuser X Free [Root]
This application is rather simple with not many options and complexities. After downloading you will simply be led to the directions of rooting, and according to your device type, you will be able to do it.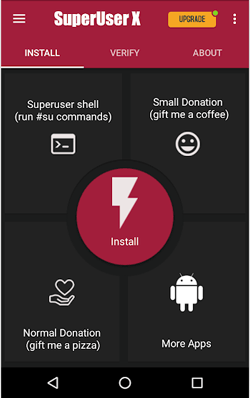 8. Root Booster
This application is the best one to download before you actually follow any tutorial. It guides you step by step through the intricacies of rooting, the pros and cons, the different methods, the differences between rooted and non-rooted devices and other essentials.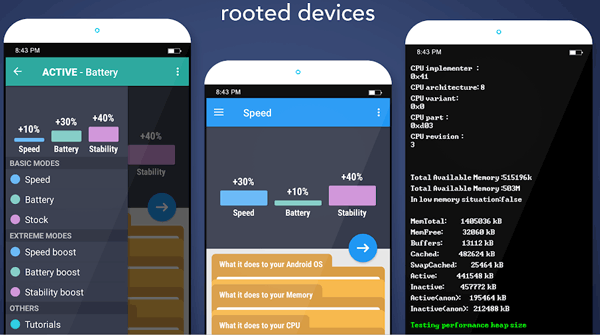 9. kRoot - iRoot
This application is simple to use and provides a checklist and a simple tutorial about how to root your Android phone. If you are not very familiar with tech lingo and are looking for a simple tutorial, this app is good for you.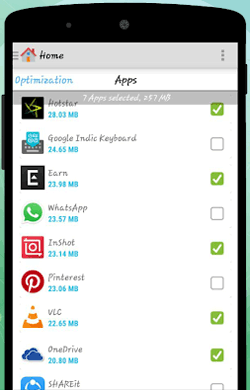 10. Root Toolbox
This application gives you important information about your phone. It also check the root information of your phone and allows you to know all the relevant details before you actually get down to rooting it.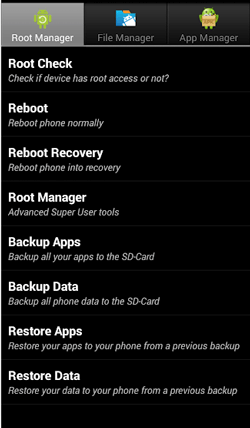 These ten simple apps do not cost a lot on the storage memory but will help you to root your Android phone pretty easily.
Related Articles: