We all know how to open multiple windows on a computer at the same time, and how to put one of them in the front as other at the back. But do you know how to do the same action in an Android phone or tablet? Is it possible? The answer is Yes.
Part 1: Why An Android Window Manager Is Needed?
Part 2: Top 5 Android Window Managers
Part 3: How to Manage Window Managers for Android?
Part 1: Why An Android Window Manager Is Needed?
We can't open multiple windows at the same time on an Android device without the help of an Android Window Manager. Such a manager app is a system service that is specially designed for managing multi-window on Android phones and tablets. It decides which windows are visible on the Android device screen and how they are positioned. Some of them can also perform window transitions and animations when you open or close an app on your Android. Here, we will introduce some of the best Android window managers for your reference.
Part 2: Top 5 Android Window Managers
1. Android Windows Manager
Android Windows Manager app is rightly for people who are using computers in Windows OS. It is actually a file manager that enables you to manage data in multiple windows. But please note that the Android Windows Manager apps is more suitable for Android phone with large screen. With it, you can rotate the opened widnows as what you with your computer.
You can download Android Windows Manager from Google Play Store >>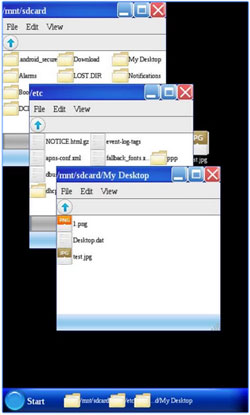 2. Multiwindow Launcher
Multiwindow Launcher is a free window manager which comes with a screen that is similar to Mac computer's screen with a line of apps. It allows you to add your favorite apps, and you can change from one app to another effortlessly. But the free version have ads, you have to purchase the pro version if you want to remove these ads.
You can download Multiwindow Launcher from Google Play Store >>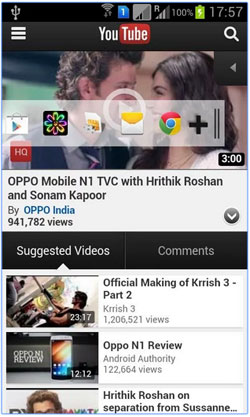 3. Multi Window Manager
Multi Window Manager makes it possible to manage multi-window at the same time on your Android device. But it only allows you to add the ones you add to the launch tray, which means you can select an app from the launch bar and drag-n-drop it to any app, afte that, it will launch in split screen. Please note this app only works on rooted Android phone. Click here to learn how to root an Android device.
You can download TWRP Manager from Google Play Store >>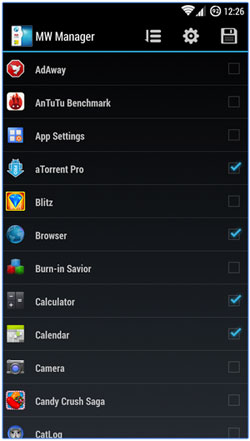 4. Multi Window
Multi Window allows users to add their favorite apps to the sidebar and lauch them any time you like. It comes with 6 stylish themes for your choice. If you have any confusion on how to use this app, it has an instruction to help you. One advantage of the app is that it can workable even if your device hasn't been rooted.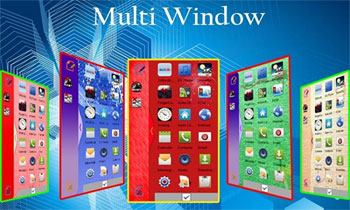 5. Multi Screen
In fact, you can call the Multi Screen as a window split manager. It is ideal for you to surf online with your Android device and read two webpages at the same time. You can read page and meanwhile take notes, and if you are a photo lover, you can compare two photos at the same time. What's more, Milti Screen also enables you to customize the size of the window and it also works on an Android device that hasn't been rooted.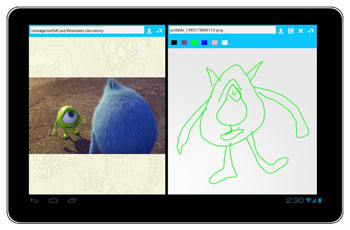 Part 3: How to Manage Window Managers for Android?
You must be interested in downloading an Android window manager to manage your Android windows. Then, I would like to introduce an awesome and useful Android app manager tool - Coolmuster Android Assistant to help you download, install, uninstall and manage the Android window manager app on your Android device. It is compatible with 2,000+ Android models, including Samsung, HTC, LG, Motorola, Huawei, Sony, Google and so on.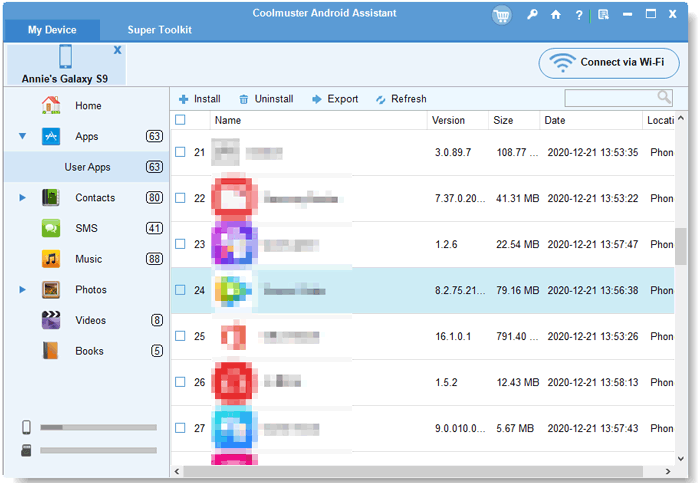 Download, Install, Export, Uninstall Android windows manager apps from Computer:
1. Download and install Android Assistant on your computer
2. Launch the software and connect your Android phone to the computer with a USB cable or over WiFi.
3. Go to "Apps" > "Install" to download your desired Android window manager, click "Uninstall" and "Export" to uninstall and backup installed Android window manager.
Related Articles:
Top 5 Android Desktop Managers
Transfer Contacts from Android Phone to Computer