What differ with in former Apple WWDC, WWDC 2015 stops talking about how many iOS devices has been sold and focuses on the enormous Apple Store. From the Apple Store introduced in 2008 to today, the downloads of the apps has topped 100 billion, each user to download an average of 119 applications. In the process, Apple paid $30 billion for developers. At the WWDC 2015, Apple heavily introduces the new version of Apple Watch - watchOS 2. Sold in more than a month, Apple Watch received mixed reviews. Whether Smart watches have meaning of existence or can Apple bring a different form of computing device beyond personal computers, smart phones. There is no clue.
In this empirical, Apple introduced a new operating system for Apple Watch - watchOS 2.0. Do you remember that after a year of waiting we can see the new system for iPhone, but now, the new OS of Apple Watch is coming for less than two months. The new watchOS 2 brings a series of new features, allowing you to make more full use of your Apple Watch: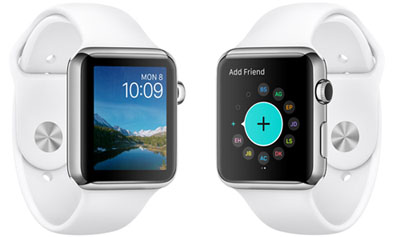 Key Features on watchOS 2:
* New Watch Faces
Users can use their own photos or the whole album as the watch faces. Apart from that, Apple also took several videos of cities like London, Shanghai, etc., and also allows you to use as watch face. The information of third-party applications can now be joined in the small gap of the watch face, such as the display of car charge or the time of next flight. Finally you don't need to use the phases of the moon and the sunrise time to make up the number.
* Time Travel
The small screen of Apple Watch can not display too much information. For example, iPhone can show 3 future schedules at the same time, but the Apple Watch can only show one. Time Travel will let users turn the Digital Crown in order to reach some point in the future. In that case, your appointments, weather forecasts and even the function of third party applications, such as car charge schedule, all can be adjusted according to the time.
* More independent
Apple Watch can only attached to Apple mobile phone so as to connect to the Internet for information. With the arriving of the new version of watchOS 2, Apple Watch can be automatically connect to the wi-fi networks that you have connected before. When you don't have you iPhone at hand, Apple Watch also can let you get basic information.
* Nightstand Mode
You can not sleep with wearing the Apple Watch because it needs to be charged. But now Apple provides a new Nightstand Mode that can turn Apple Watch into a clock and can show the time during the charging.
More Friends, Colorful Sketches
More friends can be added to Apple Watch now, with multiple pages available. When you need to send additions a sketch or two, you can achieve that by using one of the new colors available, owning to watchOS 2, too.
Siri Can Now Start/End Workouts
Siri allows direct speech to start the exercise record now. You should know that we have to go to the fitness application first and then manually choose the exercise record before. On the small screen, Siri became more practical.
Smart Replies, Emoji And Dictation Added To Mail
You can reply to emails on the Apple Watch directly now by using smart replies, new emojis or the power of your voice via dictation, just as you what you can do with iMessage.
Release Date of watchOS 2
watchOS 2 developer beta is available now. Wide release will take place this fall.
Words in the end:
The more powerful of Apple Watch, the more files will be saved in the Watch. Therefore, you may need to learn how to transfer data from Apple Watch to computer for backup, and how to recover lost data from Apple Watch.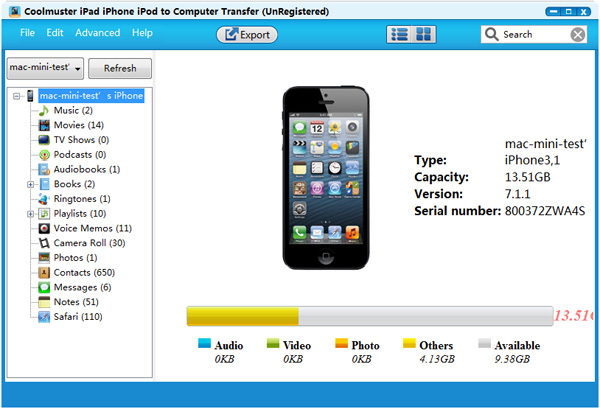 In conclusion, watchOS 2, introduced at WWDC 2015, brought notable enhancements to Apple Watch, including customizable watch faces, Time Travel for future scheduling, increased independence with Wi-Fi connectivity, Nightstand Mode, expanded friend capabilities, Siri integration for workouts, and improved email responses. These new features aimed to enhance the user experience and address some limitations of the device. As Apple Watch evolved, it became crucial to learn how to transfer data to a computer for backup and recover lost data, ensuring the seamless use and preservation of valuable information. With watchOS 2, Apple Watch continued to establish itself as a unique and innovative computing device beyond traditional smartphones and personal computers.

Related Articles:
5 Questions Need to Ask about Apple Watch