Sometimes when you are fed up with the daily routine, you can play some interesting games to entertain yourself. Sometimes when you need to stand in queues for a long time, you can play some games to kill off the boring time and soothe your impatience. Actually, it is no more a strange thing to find that more and more people will play games on their iPhone or iPad when taking subways on the way home. No doubt, playing games can not only relax oneself, but also develop one's brain according to the scientific authorities. Today, this passage will introduce several fantastic games applications for iPhone and iPad users.
Top 5 Free Game Apps for iPhone/iPad
1. Dungeon Hunter 5 - Free
This game application has its own historical background. After stopping the demon invasion in the Kingdom of Valenthia, the world remains shattered, crumbling at its very core -- destruction and desolation seeping from its wounds -- but even when we try to rebuild, things never go back to how they once were. Now, you can embark on a Single-Player Campaign through 5 realms and countless dungeons to become known as the most notorious Bounty Hunter of them all. Moreover, you can hire your friends or other players as Allies to help you on your journey of vengeance and bounty hunting or customize your Stronghold with a large variety of creatures, manage and defend it, and raid opponents' Strongholds to ravage their loot. To play this game, you are required to have an iPad 2 (or newer), iPhone 4S (or newer), or iPod touch 5th generation. And this game application is totally free for all iOS users.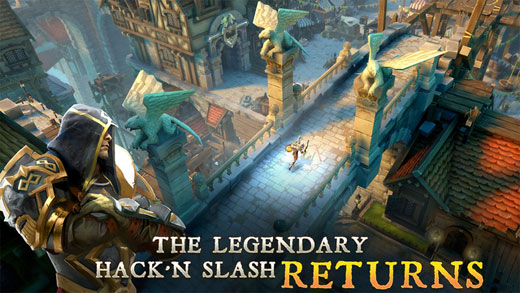 Click Here to Download Dungeon Hunter 5 >>>
2. MiniDrivers - Free
Speaking of the fabulous game apps for iOS devices, race game app can not be omitted anyway. This MiniDrivers game application allows user to enjoy three completely different game modes - Tournament Mode, Seasonal Mode and Online Tournament. In Tournament Mode, you can prove yourself as a rider by overcoming the challenges. In Seasonal Mode, you are allowed to race the entire 2015 MiniDrivers World Championship and become the World Champion. The online tournament will let you prove you're the best driver of all in the weekly challenges against your friends around the world. Moreover, while playing the interesting games you can also enjoy your favorite shows and see all the chapters from the application itself. The biggest point is that this application is also totally free for all iOS device users.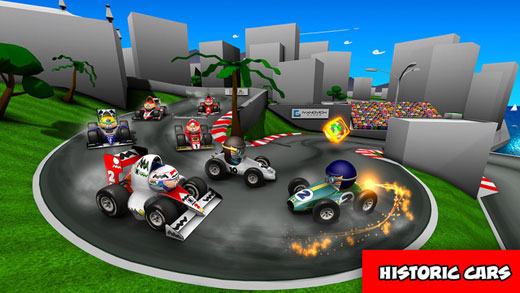 Click Here to Download MiniDrivers >>>
3. Stick Cricket 2 - Free
As is claimed by itself, this game application is easy to play yet hard to master. This game application allows you to launch your own career as a cricket circuit, to represent your own country and face the best blowers in the planet, to dominate the world by defeating the conquerors, to freely display your superior cricket skills. So if you are a fan of stick cricket, then you can't miss this amazing game application. This is totally free for all iPhone and iPad users.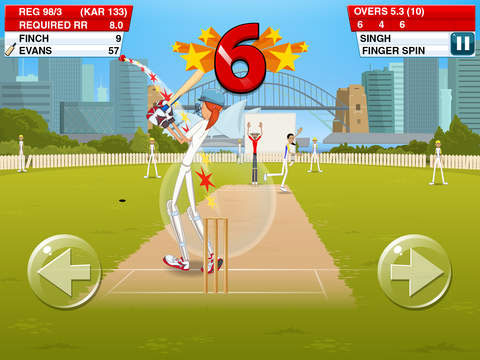 4. Asphalt 8 Airborne - Free
Designed by Gameloft, Asphalt 8 Airborne has quietly become a haven for great racers and the king of racing titles on the iOS platform. In addition, it is a free iPhone game app that you just can't miss. Within this application, you are able to enjoy your dream cars models like the Lamborghini Veneno, Bugatti Veyron, Ferrari FXX, Pagani Zonda R, Lamborghini Aventador LP 700-4 and Audi R8 LMS Ultra. Thirteen different settings such as Venice, French Guiana, Iceland, the Nevada Desert, Tenerife & other exciting locations are available for your choice. There are in-game purchases but there is no mandatory requirement to buy any, as the game's basic levels and maps are free to play. It receives constant updates, has the best graphics and will easily be the visually impressive pick for your iPhone. Now, what are you waiting for? Pick this game application and try it by yourself!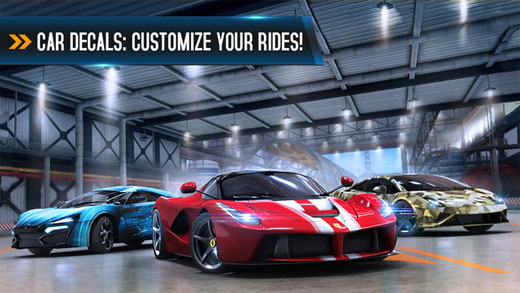 Click Here to Download Asphalt 8 Airborne >>>
5. Watercolors - Free
As a mind-painting puzzle game, this game application is much more addictive than you can imagine. With this game application, you are required to mix red, yellow and blue to paint your way through hundreds of challenging levels and fill the glowing circles with the indicated color to complete each puzzle. This game is easy to learn but might take a long time for you to master it as the puzzles get more tricky with every passing level. Watercolors application actually combines your love of color and puzzle games into a challenging and addictive treat. As an iPhone or iPad user, this can't be missed!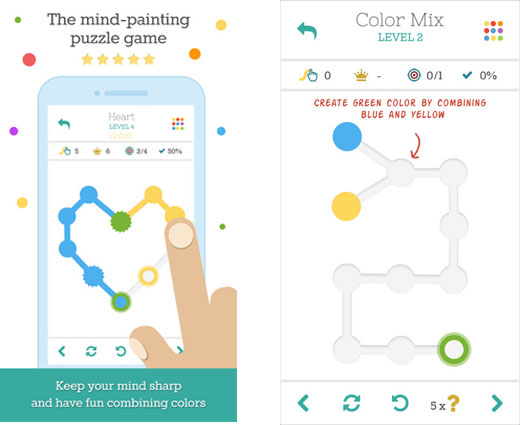 Click Here to Download Watercolors >>>
All the games applications introduced in the above are all free for all iPhone and iPad users. Now, you can choose the one that suits your taste and play the interesting game on your iPhone or iPad. Freely relax yourself and colorize your daily life!
Related Articles:
Best Security App to Protect Your iOS Device