Different music streaming apps are available to iPhone users to meet various needs, such as listening to local stations for local news and weather information or simply having some music playing in your office. Since you need to pay dollars to get a professional music streaming app, you can't get the wanted one through trying hundreds of apps. This passage lists the top 5 music streaming apps for iPhone.
Also Read: Collection Center on Best iPhone Apps
Top 5 Music Streaming Apps for iPhone
- Play your music by the genre. This apps puts the listener in the driver's seat. Create a highly customized station by filtering out which songs you love the most.
- Get the lyrics. Whenever a song plays, a pop up box appears at the bottom of the screen and shows the first paragraph of lyrics. Simply click on the link and get the words for the entire song.
- Share your music with your social networks. Let everyone know what you're listening to on Twitter or Facebook. You can even add a comment.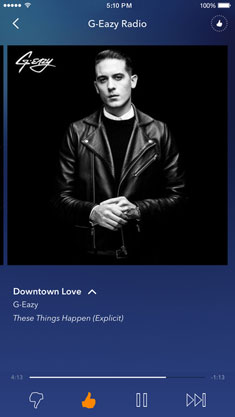 - Listen to Spotify on other devices. Gives users the capability to listen to any Spotify music selection via their compatible mobile devices. This software product has an Offline Mode that allows people to use it without incurring huge data charges.
- Playing local files on Spotify. Spotify provides a feature that allows the user to index their local files on their computer, while also displaying the music in a convenient list.
- Share new music discoveries with Spotify. Allows each user to share their favorite songs with other users via sharing links that have been published.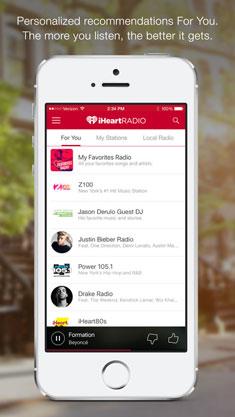 Extra Bonus: Got a mess of apps saved on your iPhone? Actually, you can get this powerful Coolmuster iOS Data Manager (Windows/Mac) to manage the messy files in good order, as well as export them to the computer as a backup in case of sudden data losses.
- Provides listeners with a full list of stations based on individual preference by tracking users genre of music (i.e. gospel, rock, classic, country).
- Offers lots of different updated music. Similar to other music apps and its free for those who made need the break in making payments for sites online.
- Designed for multiple devices including iPods and iPad. Therefore, the user can choose which device that they want to use to keep up to date.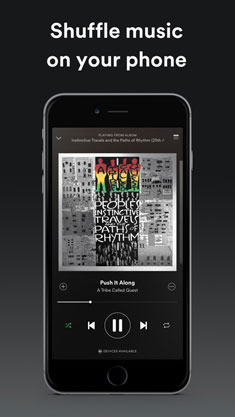 - Provides users with a feature that allows them to listen to music without interruptions. In specific, this features allows the user to listen to their music selections offline. Therefore, the user does not have to be logged into the Internet in order to have access to their favorite selections of music.
- Soundcloud gives the user an expanded catalogue that has over 125 million tracks that its users have access to. Therefore, the listeners will receive the best of the best from artists that have been signed to some of the biggest and most coveted labels on the planet (i.e. Sony Music Entertainment, Merlin, Warner Music Group, and others). In addition to top label artists, the users will also have access to the best of the song artists that's unsigned and up-and-coming.
- Tools available to share music with others. Which means, users can easily access and share their music with friends and family members.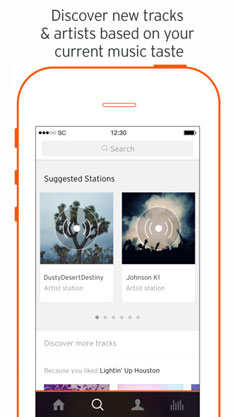 - App provides over 30 million songs that users have access to at all times. The music is contained in one library and is available to be access from all of a consumer's devices. So, it is made for anyone who likes to hear music all day long.
- Provides a My Music tab for the user so that they can collect a list of their own music. Which means, users have a place to store all of the music that they love instead of having to search around to find their favorite songs every time that they want to hear a different selection. With this feature comes along a 24/7 world wide station for anyone who wants and cares to listen.
- Use Siri. Apple music gives the user a more updated feature that incorporates the use of Siri. With this feature, the user can speak out the type of songs that they want to hear and have them played back to them without having to type them in or clicking on them manually.
Related Articles:
How to Transfer Apps to New iPhone