There's no better way to personalize your smartphone experience that customizing your ringtones. Having a specific song or tone for all the special people in your life not only signals to you which person you know is calling you, but it also allows for the most benign yet distinctive form of individualized expression. It's just one of the many ways mobile device technology has become optimized to utilize your specific, private data to tailor your smartphone to your own needs. But with all the constant updates and refinements being made to iPhones almost annually, it can become hard to keep abreast with the need to upgrade your smartphone technology. So what if you decide to get a new iPhone, but you still have all that private data, such as customized ringtones on your old on?
Coolmuster's iOS Eraser is just the software for such a situation
You should delete all ringtones and other private data from your iPhone before you give away the iDevice. This is why Coolmuster iOS Cleaner is coming for a situation. iOS Eraser can:
1. Erase all personal data from iDevices, including text messages, browser history and caches, contacts, videos, photos, account info, saved passwords, and ALL your ringtones;
2. 100% permanently erase your iOS data without having to completely restore or reset your iPhone;
3. use 3 different increasingly progressive levels of data erasing of your choice.
4. Best of all, it works with all generations of iPhones, iPads and iPods, such as iPhone 14/13/12/11/X.
To delete ringtones or any kind of private data from your old iPhone used Coolmuster's iOS Eraser, just download the program from the Coolmuster website onto your desktop or laptop computer. Next you only need to follow these three steps:
1 Click to Delete All Ringtones on Your iPhone with iPhone Ringtone Cleaner
Step 1. Connect iPhone to PC and run the software
Launch iOS Cleaner from your home computer while making sure to connect your old iPhone to it via a USB cable. Once running, the program should scan for all connected devices and find your smartphone. Once it recognizes it, an iPhone-shaped icon should pop-up in the main window labeled as your iPhone (i.e. "Jon's Phone"). On the left will be a column that displays all the different functionalities this software has.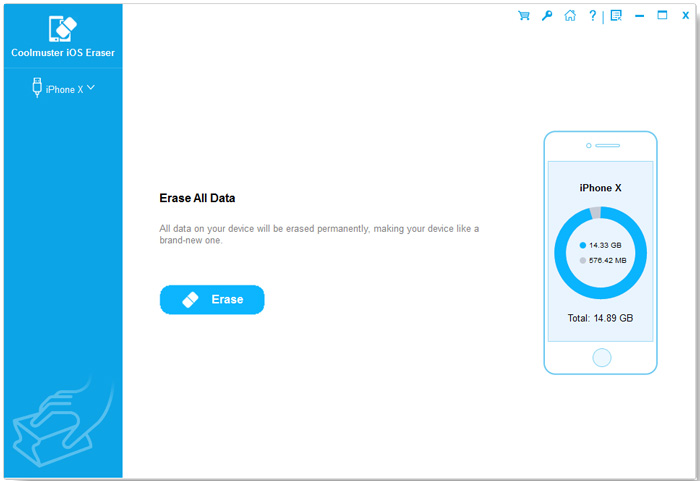 Step 2. Scan your iPhone for wanted app crash logs
To completely clean all the stored data in your phone and protect it from being retrieved, click the tab on the left-hand column labeled "Erase Private Data." Then, click the button labeled "Start Scan".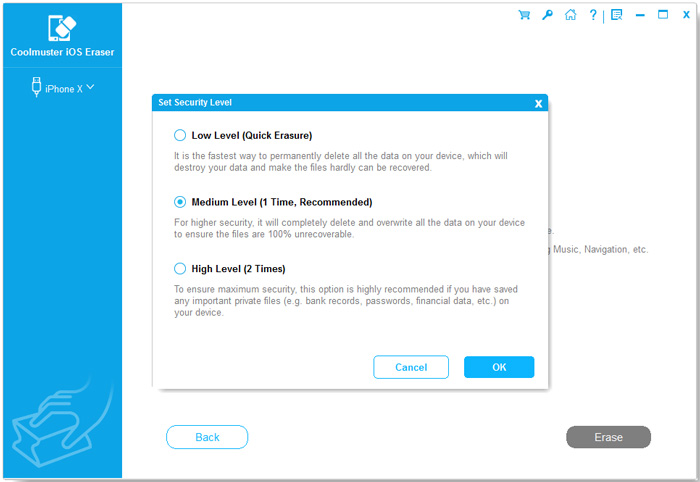 Step 3. One-click to clean iPhone app crash logs
The tool will start scanning your phone at this point. When completed, you will see a list of all the different data you have saved on your phone, including text messages, browser history and caches, contacts, videos, photos, account info, saved passwords, and ALL your ringtones. Click the box next to all the items you want to permanently erase. Finally, click "Erase Now" and all your old private data is permanently erased for good.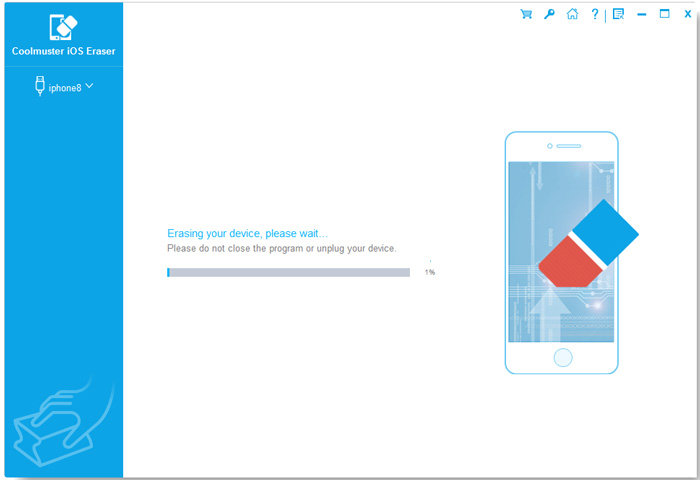 Conclusion
By following these simple steps, you can easily delete ringtones and other private data from your old iPhone using Coolmuster iOS Eraser. With the iOS Cleaner software, you can ensure that your personal information remains secure and your device is ready for a new owner.
Related Articles:
Clear Google Search History on iPad
Recover Lost Files from iPhone 6/6 Plus
How to Fast Extract Photos from iPhone Backup