In this tech obsessed world, we find it easy to forget that our every digital move is traceable. The messages that we send, the internet pages that we browse, and even the games that we choose to play, all leave traces of our personalities in neat little piles on our phones and computers. If you take PC security seriously, you should be taking the security of your iOS device seriously too. It is not just personal privacy that is an issue either, because these little data piles eventually start taking up a lot of space. If you have ever marveled at the speed of a brand new iPhone, only to find it steadily degrading with each passing month, you will know what it feels like to be hindered by pesky temp download files and unnecessary cache stores.
What is Coolmuster iOS Cleaner?
A lot of temp files would slow down your iPhone's running speed and take up much storage place. The point is that learning how to erase download temp files on iPhone is the best way to not only keep your device secure, but also give it the best chance to run at its fastest. The Coolmuster iOS Eraser tool is a third party app which deals with the swift and safe removal of temporary internet files on your iPhone, and iPad, iPod. This tool uses an innovative scanning system to distinguish between the junk and the valuable content on your device. With the click of a button, it will scan old SMS messages, internet browser history, caches download temp files, unneeded Safari cookies, call logs, email outboxes, and a whole host of other details on your iPhone and erase them with 1 click.
The following three-step guide will help you learn how to erase download temp files on iPhone 14/13/12/11/X, with this nifty little tool of Coolmuster iOS Cleaner. It is quick, easy to use, and 100% safe, so what are you waiting for? It is available to download for free right now, and will only take a few minutes to give you a wonderfully clean iPhone. Just choose the right Windows or Mac version according to your computer system.
Simple Way to Clear Temp Files on iPhone with iPhone Data Eraser
Step One: Install and Launch Coolmuster iOS Cleaner
First, you need to download and install the Coolmuster iOS Cleaner software and attach your iPhone to the computer with USB cable. Once on your system, a primary window of the program should appear, with an easy to navigate interface. You only need to look for the QUICK CLEAN button, and browse through the junk file options that it lists for you.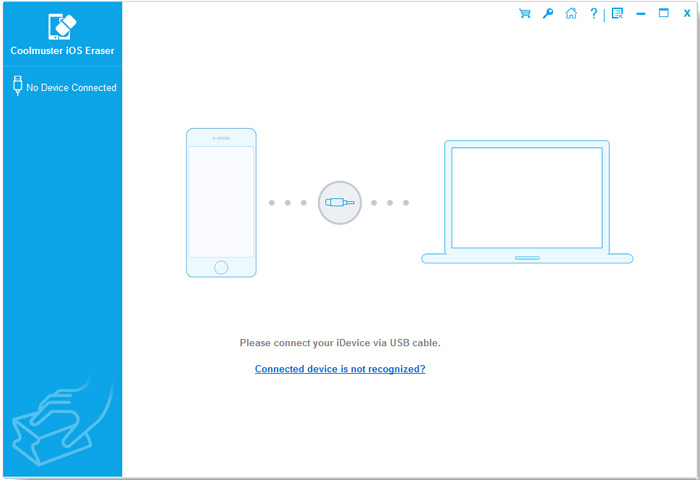 Step Two: Choose which temp files to delete
The temp files which can be erased will be presented next to blue tick boxes, which you can uncheck if you do not specific data caches to be changed. Now, select the SCAN function, and watch the tool comb through your device, looking for waste files. You will get a last chance to take individual files off the removal list, so do not worry if you selected the wrong ones.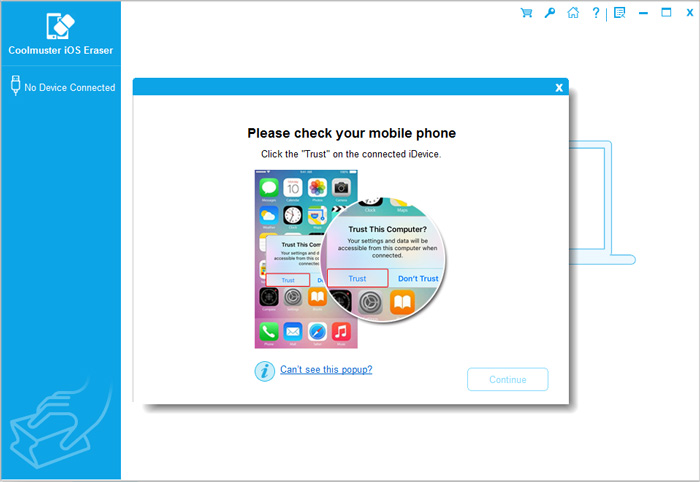 Step Three: Confirm the clean, and wait for it to finish
The final step is to simply press the CLEAN button, and wait for the Coolmuster iOS Cleaner tool to erase all of the temp files and other unwanted files from your iPhone.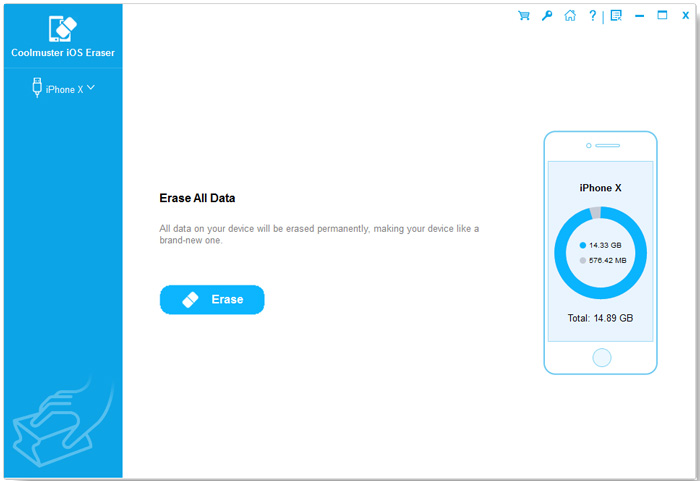 This should take no longer than a couple of minutes to finish the iPhone temp files erasing progress, and you will be left with a clean and speedy iPhone once again.
Wrapping Up
With Coolmuster iOS Eraser, all temp files and other useless data will be erased completely. But please back up your useful data on your iOS device in advance before erasing the download temp data. Otherwise, you will lose your important data forever.
Related Articles:
5 Easy Ways on How to Transfer Video to iPad without iTunes
Transfer iBooks from iPad to Computer with or without iTunes