iPhone is Disabled? - How to Fix it?
A disabled iPhone can create a ruckus in your life. All your activities halt, and you just stare at your iPhone helplessly. What could be the reason for the disabled iPhone. The only reason for your disappointment over disabled iPhone is- wrong PIN code. When you enter the wrong combination of numbers or pattern, six times or more than that, you will have a disabled iPhone in your hands.
What negative effects could a disabled iPhone bring to you?
What do you do if you find that the iPhone is not working? This may be because you forgot your phone code or someone else tried to invade your privacy. You need to be more cautious with the second reason. Anyway, disabled iPhone can cause a lot of trouble to you.
You may disturb your daily schedule. This is because all the contact information is stored on your iPhone. Your professional life can witness adverse effects. You cannot use your social media accounts and other apps; this may be a cause of boredom.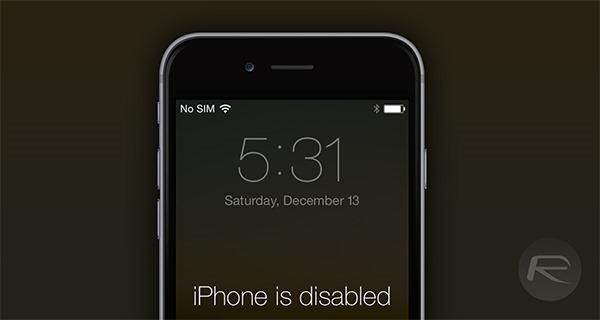 Simple Guide: How to Fix a Disabled iPhone?
The solution for a disabled iPhone is - to disable the disabled iPhone! How can you do that? Follow these simple methods:
First Method
This will help sync your iPhone to your computer. Here is what you need to do.
Step 1- Connect your iPhone to the computer you use for syncing purpose.
Step 2 - Go to "iTunes".
Step 3- There you will find an option "Restore". Click on it and your iPhone will be restored to the backup you saved in iTunes.
Second Method
If you never bothered to sync your iPhone, then try this Recovery Mode explained here.
Step 1- Connect your iPhone to the computer.
Step 2- Now, hard reset your phone by pressing the Sleep button and Home button at the same time.
Step 3- Keep it on a hold until a screen appears displaying "Connect to iTunes".
Step 4- Now, you can either "Update" or "Restore" your iPhone.
You are suggested to try Update option so that you don't lose your data. If it doesn't work, chose to Restore it.
Related: How to Get iPhone out of Recovery Mode
Third Method
If the above mentioned methods fail, try this DFU method. Take another iOS device and install Find My iPhone app in it. Log in using your iCloud username and password. Locate your phone on Find My iPhone. Now, chose an option "Remote Wipe" to reset your iPhone.
Related: How to Enter/Exit DFU Mode on iPhone
Extra Bonus: How to Recover Data from a Disabled iPhone?
Now you can access your iPhone, and if you have stored your data on iCloud, you can retrieve your data from there. But just losing important files from your iPhone device without having a backup? Don't worry! It is not a big deal as long as you get this Coolmuster iOSRescuer software at you hand, which allows you to easily recover lost files from iPhone/iPad/iPod devices no matter you have an iTunes backup or not.
Step 1- Connect your iOS device to the computer. Open the installed software on the computer.
Step 2- Click on "Start Scan" tab. The software will perform the scan and display your lost files on the screen.
Step 3- Click the files you want to retrieve and click on "Recover" tab. This will restore your files on your iOS device.
Step 4- If you wish to retrieve files from iTunes backup, click on "Recover from iTunes backup file".
Step 5- All the devices linked to the iTunes account will be shown. Click the desired one.
Step 6 - This will display all the files on your device. Click on the files you wish to retrieve.
Step 7 - Click on "Recover" tab to restore all the selected files on your device.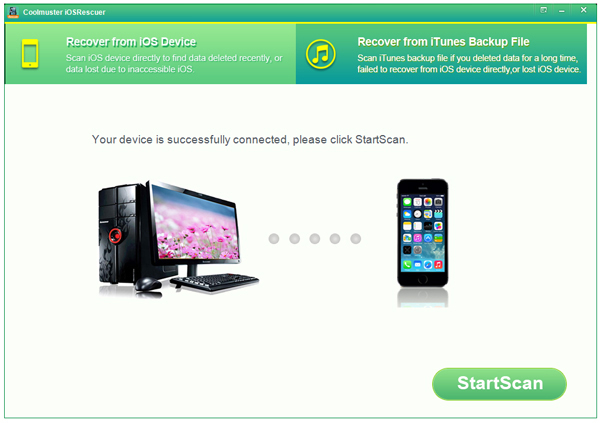 That is all that you need to do to ensure that your iPhone works as good as before and that you have nothing to worry about.
Related Articles:
How to Recover Data from Water-damaged iPad/iPod