Nothing seems more disappointing than watching your Samsung phone keep restarting. As known by the Android Development language, this random rebooting issue is immensely common. However, when it happens, it surely isn't a pleasant thing, just frustrations, as you may call it.
Luckily, this guide will take you through the common reasons why your Samsung device may keep on restarting and the fixes that help. So, have a look.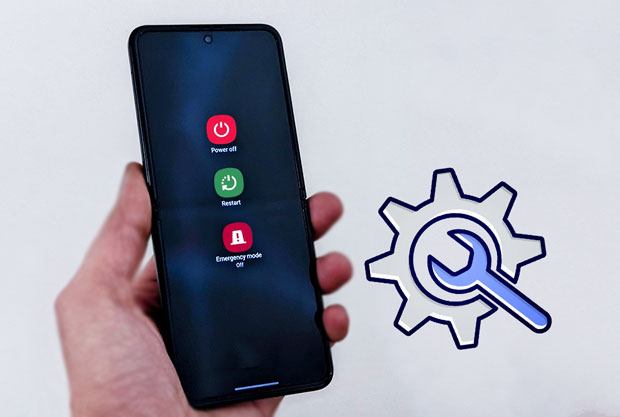 Part 1: Why Does My Samsung Phone/Tablet Keep Restarting Itself?
Part 2: How to Recover Data from Samsung Phone Rebooting Continuously
Part 3: How to Fix A Constantly Rebooting/Restarting on Samsung Tablet/Phone
Part 1: Why Does My Samsung Phone/Tablet Keep Restarting Itself?
Is your Samsung phone restarting over and over again? What might be the reason? Well, the issue itself is quite annoying, and it can negatively affect the fondness you have for your Samsung tablet, which is surely a shame since the tablet device is a neat gadget that brings pleasure when you use it.
Your Samsung phone may keep on restarting itself due to the following reasons:

1. Damage of the phone's hardware: If there is any damage to the component of your phone, such as the screen, it might lead to continuous rebooting.
2. A glitch from the software or a third-party app: If you have downloaded an app that's not authorized and is not compatible with your device, then it may cause it to restart repeatedly.
3. A loose battery: Mostly, this happens with gadgets with a removable battery. So, the culprit behind Samsung gadget restarting might be a loose battery.
These are just some of the reasons why your Samsung device keeps restarting itself. Keep reading to know how to fix the problem.
Part 2: How to Recover Data from Samsung Phone Rebooting Continuously
Before you can start fixing the issue of Samsung rebooting continuously, you should ensure that your data is safe by restoring it from the device. And to do that, this Broken Android Data Extraction software is what to go for. This tool will help you no matter the situation, and you'll recover your data from your broken device in minutes.
Notice, currently, this software supports Samsung Galaxy S6/S5/S4, Samsung Galaxy Note 5/Note 4/Note 3, and Samsung Galaxy Tab Pro 10.1. It will improve in the future.
You can download this Android data extraction program.

Here are simple steps to recover data from your Samsung device that keep restarting:
Step 1: Launch the broken Android data recovery software on the computer, and connect your Samsung phone to the PC via USB. Then the software will detect your device.
Step 2: Tap Start to select your Samsung phone model and click Confirm. Next, follow the guide on the interface to get your phone into Download Mode.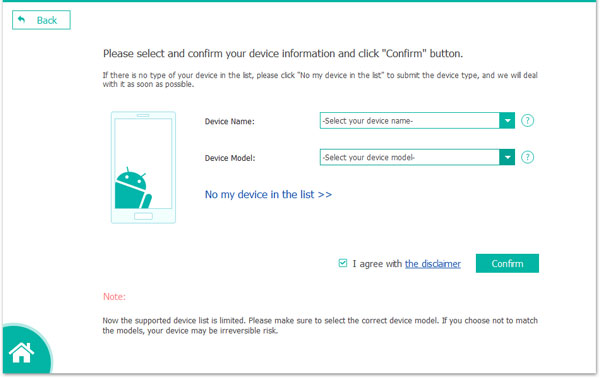 Step 3: The software will start downloading the recovery package and analyze your device. After scanning is finished, all of your data will show in the list. Choose the files to keep and tap Recover.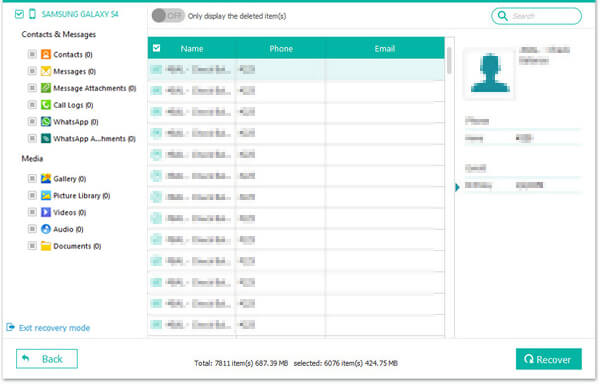 See also:
Is it feasible to recover data from a locked Android device with a broken screen? Maybe this article can help you.
It is easy to root a Samsung mobile device, as long as you select a reliable rooting program.
Part 3: How to Fix A Constantly Rebooting/Restarting on Samsung Tablet/Phone
Below are the best solutions that can help fix your Samsung that's restarting over and over again.
Fix 1. Free up space on your Samsung Galaxy
When Android devices store large amounts of data, they will become insensitive. And many data or cache files leads to system difficulties like unexpected restarting issues. As such, you should clean it to free up some space. To clear any cached data, navigate to Settings > Apps > Storage, and click Clear cache.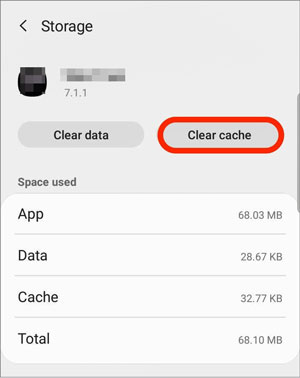 Read more: Want to get your pictures off your broken Android phone? Here's the guide.
Fix 2. Disable auto-optimization
Switching off your Auto optimization feature can also fix the problem. To disable the auto-optimization, do the following:
Go to Settings > Battery and device care > More options (three vertical dots), and choose Automation. From there, turn off the toggle that is found near Auto optimize daily. This will fix the problem.
Maybe you need: These methods can be useful if you are eager to get your contacts back after the factory reset.
Fix 3. Turn off auto-restart in Settings
Since Samsung devices come with the auto-restart feature, you may turn it off and see if the issue is fixed. You might have enabled it accidentally, so check it and if it's on, turn it off.
To disable the auto-restart feature, go to Settings and search for Auto restart at set times. Then switch off its icon.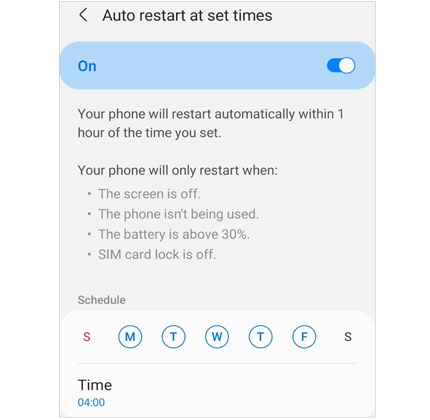 Fix 4. Reset app preferences
You can also try to reset the app preferences on the phone's settings. It won't affect the data in your device; however, it'll just reset settings to their original values.
To do this, go to the Settings app and select Apps. Then choose Menu icon and click on the Reset app preferences > Reset button.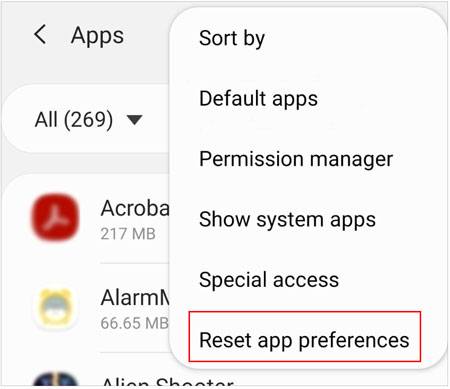 Fix 5. Check for software updates on your Samsung phone or tablet
The issue behind your Samsung tablet restarting every time may be due to the recent software update. To solve the problem, you should update the software to the latest version.
To do that, navigate to Settings and click on Software update. Choose Download, and install from the options available.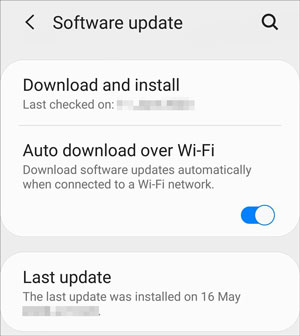 Bonus: Here are 11 top recovery tools for Android, so that you can recover deleted files from Android internal memory without effort.
Fix 6. Fix Samsung phone Keeps Restarting with Android System Repair (No Data Loss)
If your phone is still not working normally after doing the above fixes, it's high time you try out a piece of software to solve the problem. The best software to help fix the problem is Android System Repair. Actually, this is your best tool to fix the Samsung keeps restarting problem without losing data as it's compatible with most Samsung phones.
The process is very easy, and you will fix the problem with just a few clicks. Besides, you can fix other system errors with this program, like Samsung black screen, apps not working, gettings stuck in a boot loop, etc.
Download this system repair software below.

Below is how to fix the Samsung phone that keeps on restarting with the system repair software:
Step 1: Install the Software
Install and launch this repair software on your computer.
Step 2: Select Information
Choose System Repair > Android Repair, and connect your Samsung device to the PC with a data cable.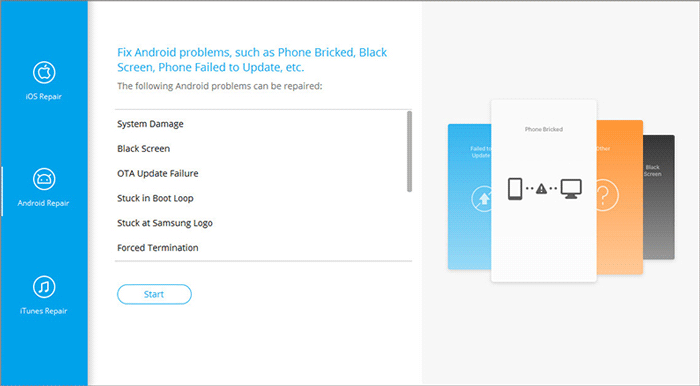 To fix a constantly rebooting restarting Samsung device, you need to select your device information from the given list,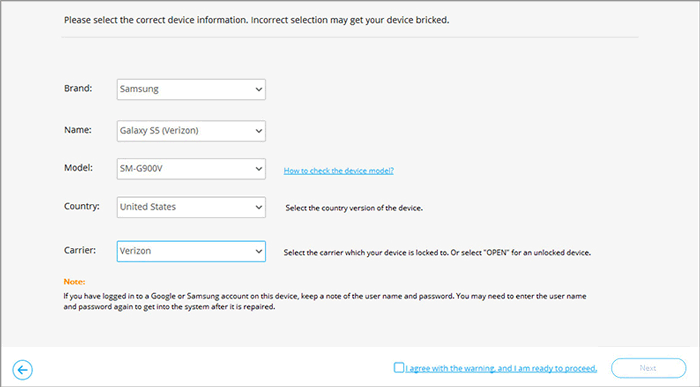 Step 3: Fix the Restarting Samsung Phone/Tablet
Tap the Next icon, and type 000000 to confirm. The software requires you to follow the on-screen steps to enter Download Mode. Then tap on Next, and the software will begin downloading firmware to repair your Samsung device.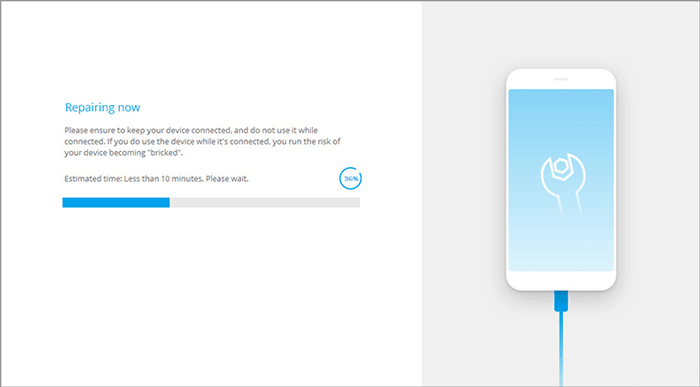 Fix 7. Remove the battery if it can
The battery might also cause your Samsung device to restart every time. Since some of the batteries are removable, you can remove it to see if the phone will stop restarting.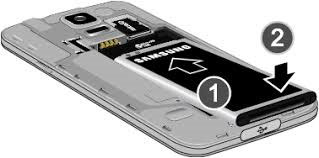 Fix 8. Pull out the SD card
If your phone is equipped with an SD card, you may also try fixing the problem by pulling it out. Actually, this has worked for many fans of Samsung phones.
To pull out the SD card, do the following:
Insert a needle into the SD card's port slot, and pull off the SD card just slightly. Finally, remove your SD card and check if your Samsung device has stopped rebooting.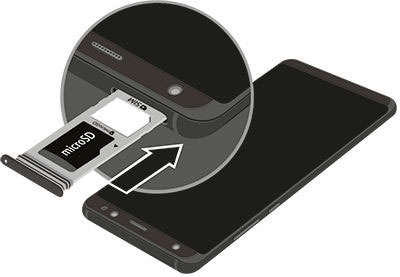 Fix 9. Factory reset your Samsung Galaxy
Factory resetting is also called Android factory reset. As mentioned, if you happen to break your phone's operating system for unknown reasons, you have to clean the cache data so that your device can function normally.
But, before you can restore the factory settings, it's very essential to back up the Samsung data, including your pictures, call logs, contacts, and other essential data.
To do a factory reset on your Samsung gadget, do the following: open the Settings app on Samsung, and tap General management > Reset > Factory data reset; then tap Reset and enter your passcode for confirmation; finally, hit Delete all. Let your device alone until the procedure is over.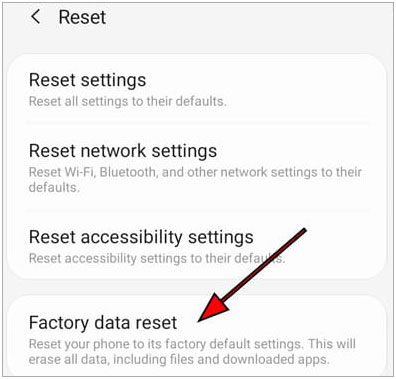 Fix 10. Reboot your Samsung phone in Safe Mode
Entering the safe mode is a sure and proven way of deleting any current software that is installed. Since the problem of Samsung restarting continuously might be due to complications from the third-party application with a system of your Android itself, it's advisable to erase all of the latest software installed to hinder any bad influence from bad influence.
Thus, you may reboot in safe mode, check if any of the latest installed software led to the issue, and remove the application by pressing and holding the application icons on the homepage.
To enter the Safe Mode, you can power off your Samsung phone, and then turn it on. When you see the Samsung logo on the screen, please press Volume Down. Then your phone will be in Safe Mode, and you can see the icon at the bottom left. Once you remove those damaged third-party apps, your smartphone will be restored.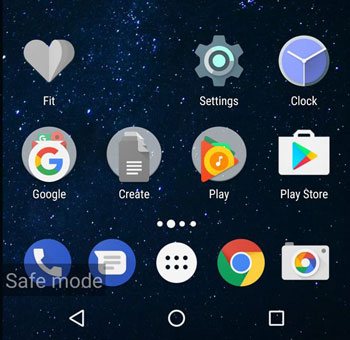 Fix 11. Try Recovery Mode or Download Mode
Performing Factory reset through the recovery mode is also a perfect way to fix the issue of your Samsung device rebooting each time. Actually, the options are helpful once you cannot boot the phone.
To fix your Samsung phone with Recovery Mode:
Step 1: Charge your device first up to 100% and switch off the phone.
Step 2: Press the Volume Up, Home, and Power buttons to access the Recovery Mode. Then use the Volume Down and Volume Up buttons to select the option for Wipe data/factory reset.
Step 3: Then wait for the resetting process to end, and choose Reboot system now to turn on your Samsung Galaxy device.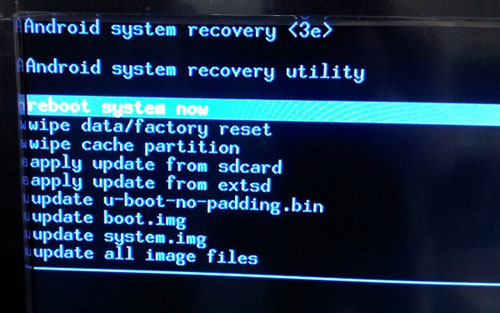 Fix 12. Contact Samsung support
If the above fixes did not help you accordingly, then maybe your Samsung phone needs hardware repair. Besides that, the issue might be the phone itself. So, you can contact customer support and explain your problem in detail to be helped.
Recap
Having a phone that keeps on restarting isn't a pleasurable thing. And you shouldn't go through all that hassle. But, if it happens, no more worries as this guide has highlighted the ways to fix the problem. The Android System Repair software can powerfully assist in fixing constantly restarting on Samsung.
Hopefully, with the above fixes, you will be able to fix the Samsung gadget that keeps on rebooting. The problem is most likely to be software issues rather than hardware. But, despite the problem, the above ways are your savior.
Related Articles:
How to Unlock Samsung Phone Pattern in 10 Simple Ways?
7 Viable Ways on How to Transfer Photos from Mac to Android
How to Transfer Calendars from Samsung to Samsung without Pain? (Full Guide)
How to Transfer Data from Samsung to Lenovo Phone in 3 Amazing Ways?
How to Connect Samsung Phone to PC Wirelessly or with USB Cable? (5 Practical Options)
[Odin Mode Android] How to Get Out of Odin Mode on Samsung Devices?