iPad devices are great devices that have superb stability, but at a time, they go off track and begin showing problems. If you had an iPad at some point and used it for some time, you know what kind of issues they bring.
iPad restarting repeatedly is a common problem that has been reported to affect many iDevice users. This issue mostly happens after an iOS update. In most cases, the iPad restarting problem is due to a software problem that is sometimes hard to fix.
Actually, this isn't a small issue, and if you don't fix it sooner, your iPad might become entirely unusable. Fortunately, this post shows you the effective ways that are tested and proven to fix the iPad rebooting issue.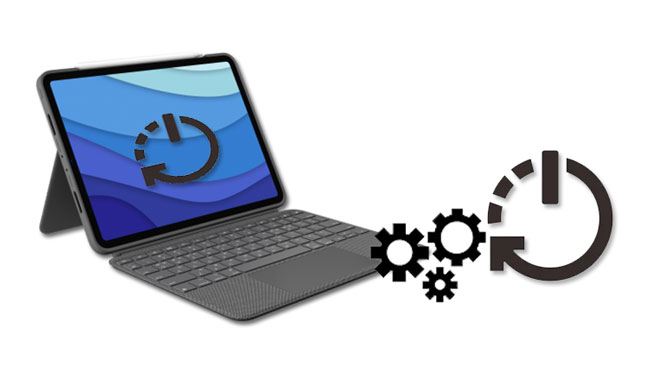 Part 1: Why Does My iPad Keep Restarting Itself?
Part 2: How to Fix iPad Keep Restarting Over and Over
Why Does My iPad Keep Restarting Itself?
An iPad may keep on restarting due to various reasons. It can be due to a software glitch in your gadget or an outdated version of an iOS that Apple no longer supports.
In other words, physical damages and system errors will cause restarting. Regardless of the cause, you should know how to fix it to make your phone device stable.
Part 2: How to Fix iPad Keep Restarting Over and Over
If your iPad keeps on rebooting repeatedly, there are ways you can try to fix the problem. They can hinder your iPad from restarting automatically every time. So, let us see them!
Fix 1. Force Restart Your iPad Pro
Among the many fixes you can try out is force restarting your iPad Pro which is known to work. Some minor and common software glitches may be fixed if you hard reset your device.
To force restart your iPad Pro, do the following:
On the iPad, long press the Home & Power buttons at the same time for like ten seconds till you see the Apple logo on the screen.
Once the logo appears, let go of the buttons.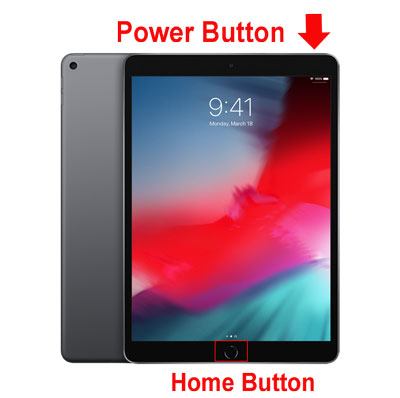 See also: What if an iPad keeps crashing? If so, you can use this guide to fix it.
Fix 2. Check Storage and Free Up Space on Your iPad
Your iPad may keep on restarting due to insufficient space. So, you should check if the storage space is enough. If not, delete the apps and files you do not require anymore.
To free up space in your iPad device, do this:
Open Files application on the device.
Go to a folder that has files you no longer use.
After you've found the file, hold it for 5 seconds and click Delete.
Also, you can go to the Settings app, and choose General > iPad Storage to check the storage space on your iPad.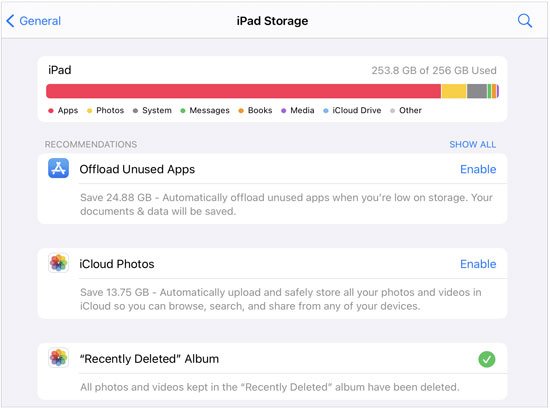 You might need:
Let's see what to do when an iPad cannot restore. Here are effective methods for your reference.
Wonder how to wipe an iPad without passcode? Read this guide to get the methods.
Fix 3. Delete Faulty Apps on Your iPad Pro
If the issue still persists after doing the above fixes, you should try deleting faulty apps on your gadget to work properly.
To delete the faulty application, do the following:
On the Home screen of your iPad, press and hold the icon of that faulty app. This will make the icon shudder.
You will then see an X button.
Then tap the X button of the faulty application to delete the faulty app from the phone.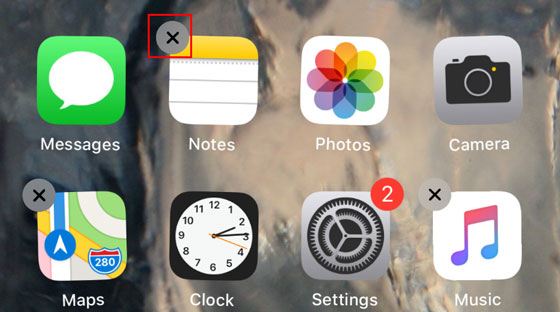 Fix 4. Update All Apps on Your iPad Pro
You might not have updated your apps for some time, causing your iPad to restart every time. So, look for any updates and update your apps.
To update the apps, do this:
Open Apple apple store, and navigate to [Your Profile] icon.
Scroll till the end to see the updates available.
Tap the Update All button.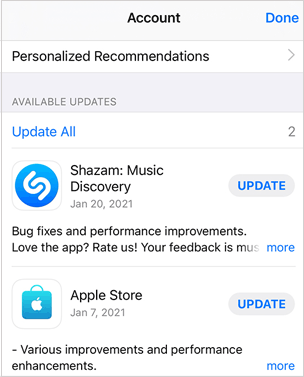 Tips: Please don't panic if your iPhone fails to update software. This guide will tell you useful solutions.
Fix 5. Check for Software Updates on Your iPad
Software updates might also be the cause of your iPad restarting. So, ensure you check if any software updates are required and update them.
Here is how to do that:
Ensure your iPad device has sufficient power because the update takes more time, and you don't want anything to interrupt. Besides, you should also back up your data in iCloud or iTunes. Also, a good Wi-Fi network is required when updating.
Navigate to the Settings app, and click General > Software Update.
The gadget's iOS will begin checking for available updates. If there are updates, click the Download icon to start the update download procedure.
Once the download is completed, tap the Install option to install the updates.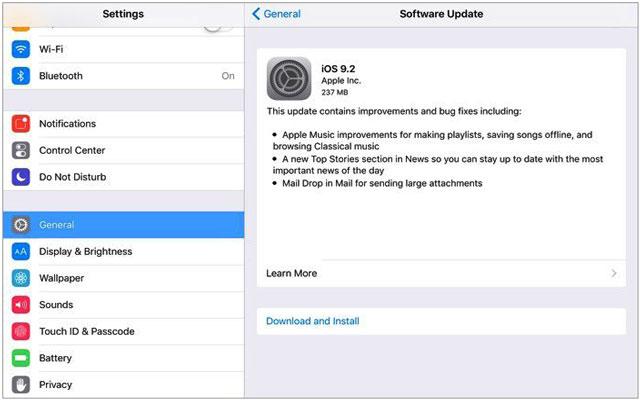 Learn more: Want to import EPUB files to your iPad? It's easy. You can utilize these ways to transfer the files.
Fix 6. Fix iPad Keeps Restarting with iOS System Recovery (No Data Loss)
After you've tried hard resetting, updated the software, and deleted unwanted apps to free up space, but nothing seems to work, you can decide to use tools to help out. And the best tool to use is iOS System Recovery. This is your best choice to resolve the iOS reboot loop problem. The best thing about this software is that it's available for Mac and Windows and is compatible with all iOS gadgets.
There won't be any data loss when you use this software. So, it's a great tool to solve the problem of your iPad that keeps on restarting.
Download this iOS system repair program below.
Here is how to use this iOS system recovery software to fix an iPad that keeps restarting:
Step 1: Launch the System Recovery Software
The first thing is to download and launch the software on your computer, and connect an iPad to the computer using a USB cable. Then tap on the iOS System Recovery option.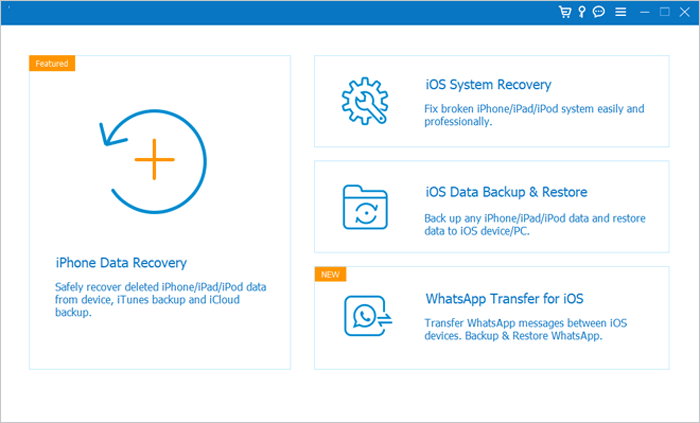 Step 2: Download the Firmware to Repair iPad
Tap the Start icon from the interface, and the program will detect your iPad.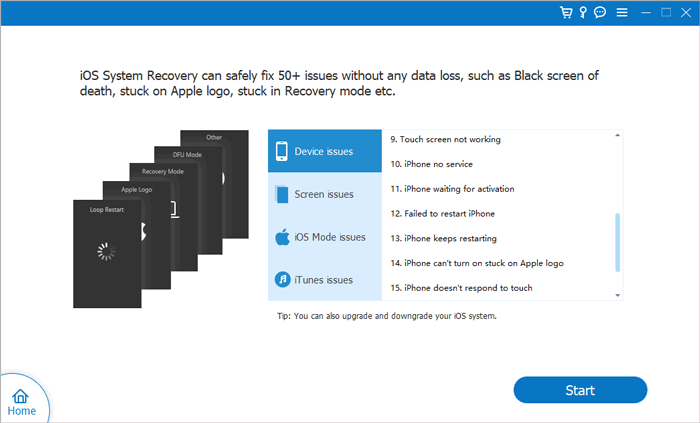 Please choose the correct model of your iPad on the interface, and tap on Download. Then it will download the firmware package.
Step 3: Fix your iPad iOS System
After the download is finished, it will repair the damaged iOS system and solve the problem of your iPad restarting repeatedly.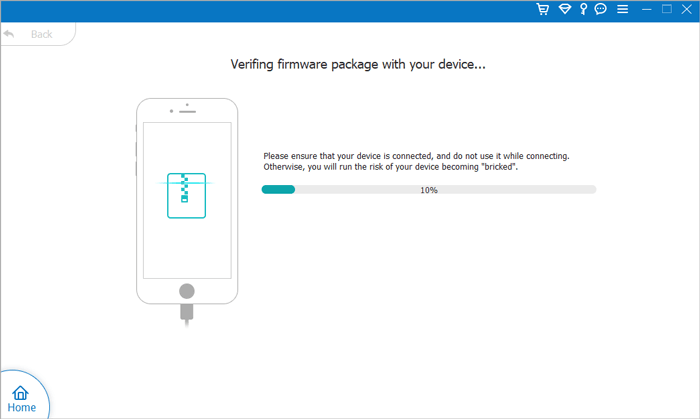 Perhaps you like: This article can help you transfer photos from an iPad to an external hard drive without effort.
Fix 7. Reset All Settings on Your iPad Pro
If you've made many changes to an iPad, there might be something that went wrong, making the device keep restarting.
You may reset the settings by doing the following:
Launch the Settings application on an iPad and click General and Reset.
From there, click on options saying Reset All Settings for the Settings to be reset.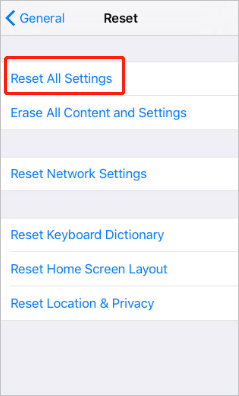 Fix 8. Restore iPad in iTunes
If you restore the iPad in iTunes, the restarting problem can also be solved.
Here is how to restore iPad in iTunes:
Connect an iPad to your computer after opening iTunes.
Select your device from iTunes.
Choose the option Restore iPad found above the Backups section, and wait for the procedure to finish.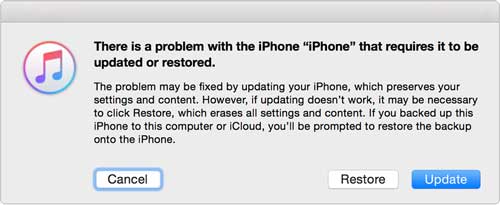 Fix 9. Restore Your iPad Pro in Recovery Mode
Restoring your iPad in recovery mode can also solve the iPad keeps restarting issue. If the problem is software, restoring the device to recovery mode may help.
Here is how to go about it:
Open iTunes on the computer, and connect the iPad to the computer.
Press the Power button for like 5 seconds and drag the Power off slider. Hold the Power button and let go once you see the recovery screen.
Locate your iPad on iTunes, and tap Restore iPad.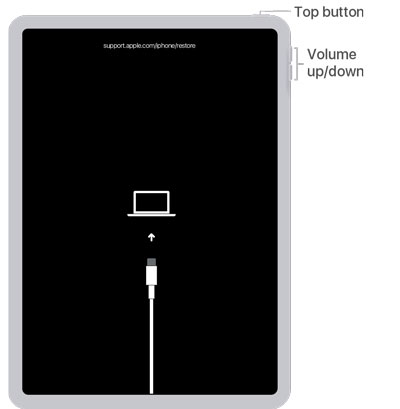 Fix 10. Restore Your iPad in DFU Mode
This is your last resort after trying everything else but still fails. Restoring your iPad into DFU mode is risky, and you should not disconnect your gadget mid-way.
Here is how to restore an iPad in DFU mode:
Launch iTunes on the computer, and connect the iPad to the computer.
With a turned-off iPad, long-press the On/Off button for 5 seconds. Then hold the Home button, then continue doing this for about 10 seconds.
Release the On/Off button while still holding the Home button for 3 seconds. After that, you would have entered the DFU mode if the screen turned black.
Locate your iPad on the computer, and choose Restore iPad.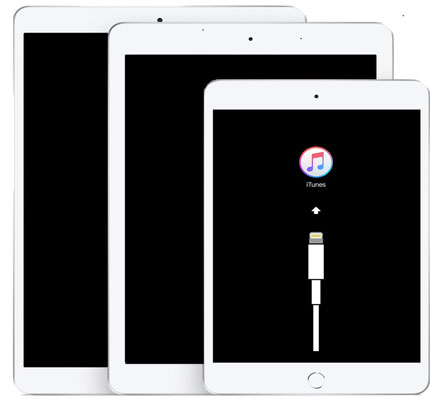 Fix 11. Ask Apple for Help
Are the above fixes not helping? Then there may be another issue making your iPad keep on restarting. You should thus, ask Apple for help.
Wrapping Up
This post has highlighted the best fixes to iPad keeps restarting problem. So, if you encounter such an issue, you have the best ways to go about it. But, if you don't want to lose your data, use the iOS System Recovery software. It's a perfect tool to help you tackle the issue quickly and safely. You can fix your iPad in several clicks.
Related Articles:
Transfer Files from PC to iPad without iTunes [Top 5 Ways]
(Full Guide) How to Transfer iBooks from iPad to Computer with or without iTunes?
4 Methods on How to Download Photos from iCloud to iPhone
How to Transfer Music from Computer to iPod [Fast Transfer]
How to Backup iPad to Computer? [Can't Miss]