Many people choose to save their documents as PDF format because PDF can perfectly preserve the display effect of the document on any platform. Well, creating a PDF file on Mac is quite simple (Click here to learn how to create PDF file from Word document). But what if you need to extract text, copy a few sentences and image from a PDF document, in another word, convert PDF to Word documents? Mac users are lucky that there is a built-in Preview application on Mac machine which can help extracting text and images from PDF by converting PDF to well-formatted Word document. In addition, many third-party tools also can finish the conversion task excellently.
Way 1. Coolmuster PDF to Word Converter for Mac
Firstly, I would like to introduce my favorite way to save PDF as Word on Mac using PDF to Word Converter. The program is specially designed for Mac users so that it is quite easy to be handled and fully meets Mac users' habit. The program allows you to convert multiple PDF files at one time, which is extremely thoughtful when you are in a hurry. You are even allowed to set PDF page range before the conversion when you only need to convert partial PDF content to Word document. What's more, after converting PDF to Word file, you can edit the PDF file in Word document without hassle.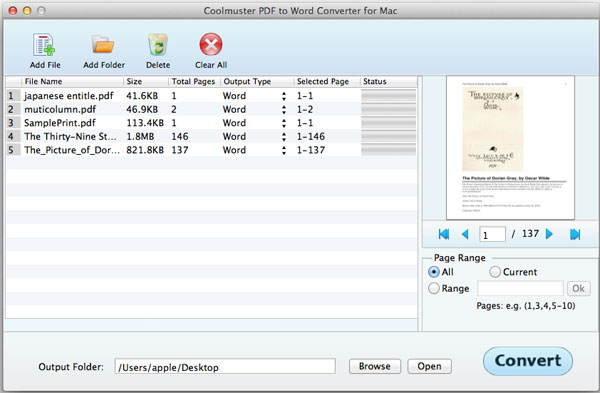 Pros: high efficiency and accuracy
Cons: not free but cost-effective.
Way 2. Converting PDF to Word with Preview
Preview is the built-in application for Mac OS X, which allows users to save PDF as Word on Mac directly. To do this, you can open the PDF with Preview, click the "Text Tool" and select the contents you want, then copy and paste the selected PDF content to Word. However, you should notice that only the text can be saved in Word and after the conversion, all the original layout, graphics, hyperlinks and other elements will be lost. And it would be a laboursome task if there are tons of text need to be copied.
Note: The Preview also can used to convert PDF to Image format like TIFF, BMP, etc. on Mac easily.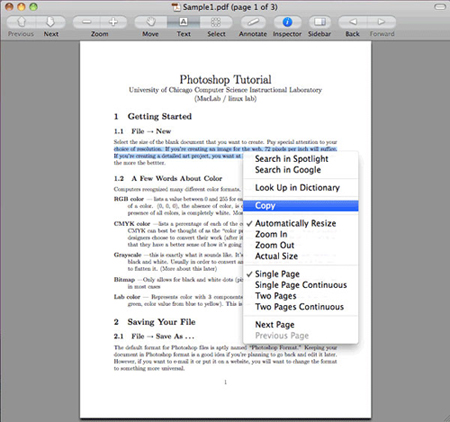 Pros: Quite simple to understand and no need to install additional software
Cons: manual work and poor preserving ability.
Way 3. Online PDF to Word Converter for Mac
You can refer to online service. Here we recommend Zamzar, a famous online file converting tool that supported almost all file formats, including videos, audio, image, document, etc. You just need to upload the PDF file, choose Word as the output format, provide your email address and then click "Convert" to start the conversion. After that, Zamzar will send an email to your mail box, with the word document you want attached. The limitation of the online service is that you can only upload less than 4 MB PDF file at one time. It would be time-wasting if you have many PDF files need to be converted.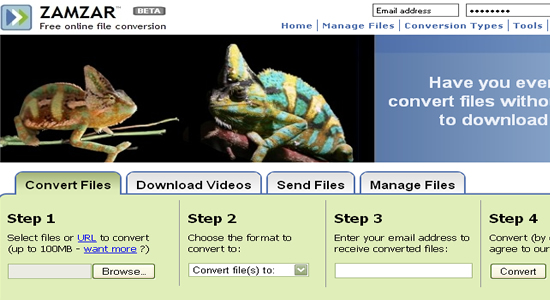 Pros: convert online without installing any software on your Mac.
Cons: unsafe and low efficiency
Way 4. Switch PDF into Word Using Adobe Acrobat
If you have already installed Adobe Acrobat in your Mac, it would be a great assistant in converting PDF to Word. Just import your PDF file into Acrobat and then save them as Word directly. However, you should learn that Adobe Acrobat is mainly for PDF editing. That is to say, it would also be a laborsome task if you have a batch of PDFs need to be handled, because you many need to re-edit some elements in your PDF, graphics as example.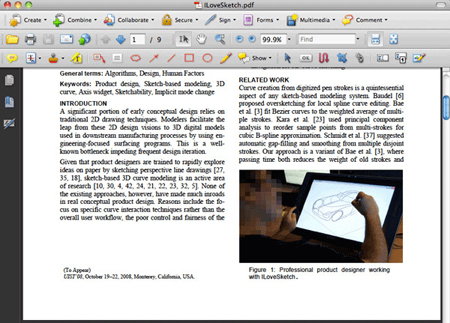 Pros: Work fast and accurate.
Cons: Too expensive.
In conclusion, when it comes to converting PDF files to Word documents on Mac, there are several options available. One efficient and user-friendly solution is using Coolmuster PDF to Word Converter for Mac, which allows batch conversion and preserves the original layout for easy editing. Another option is using the built-in Preview application on Mac, although it only saves the text and may require manual copying for large amounts of content. Online services like Zamzar offer convenience but may have limitations on file size and potential security concerns. If Adobe Acrobat is already installed, it can be used to convert PDF to Word, but it may be more suitable for PDF editing purposes. Each method has its pros and cons, so choose the one that best fits your needs. Whether it's for editing, preserving layout, or convenience, these methods provide various solutions for converting PDFs to Word documents on Mac.
Related Articles:
PDF to Text Converter - How to Convert PDF to Text File