To begin with, you may be selling your device because you want to upgrade to a better one or another device that uses a different operating system. This necessitates the removal of vital information and content that if they fall into a stranger's hands, which makes you face trouble in the long run. You probably do not want your information leaked to the outside world with the existing increase in cybercrimes around the world.
That's why you want to delete all account information from your iPad before you give it away. It is important to note that removing completely your iPad accounts will affect all services you enjoy on the iPad, for example, iCloud, iMessage and Gmail. This is why one is recommended to be sure of the reason as to why they are deleting their iPad account so as not to get rid of information they would rather hold on to.
What You Need to Delete iPad Account:
Regardless of what is the reason you want to delete your accounts from iPad, you have an easy and safe way to help you succeed in deleting the iPad accounts. iPad Data Eraser - Coolmuster iOS Eraser is specifically designed to delete data on your iPad or any device that uses iOS as its operating system, such as contacts, apps, videos, music, notes, account information, passwords, messages and other private data. The Eraser wipes all data that is personal and one cannot access the data even with the slightest effort to recover it.
Additionally, the program is used in clearing junk files and apps that need to be uninstalled from iOS devices. It has the US Military method that enables the data to be destroyed and space freed up within seconds. Not only does this method free up space but also keeps your information safe from strangers.
Ok, you have known what to expect from the iPad Data Eraser. Next, we will discuss the main steps you should follow to delete your iPad accounts by using this program. First of all, please download the free trial of iOS Eraser from the following link and install it on your computer. Choose the Windows or Mac version according to your computer system.
Safe Method to Clear Accounts Information on iPad Pro/Air/mini/9
Step 1. Connect your iPad with the computer
After correctly downloading and installing the iOS Eraser program to your computer, proceed to clicking on "Erase Private Data" located on the right hand side of your primary window. Link your iPad to the computer via a USB cable.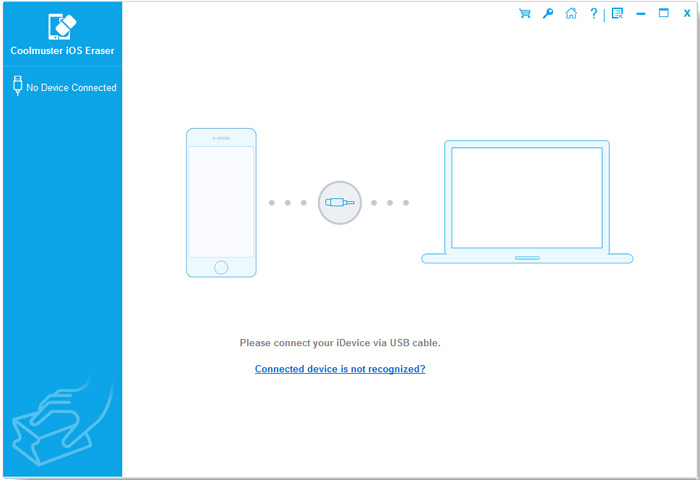 Step 2. Scan your iPad for the data you want to delete
An automatic analysis and scanning of your iPad data begins. After the scan is completed, all private data and information is displayed, usually in categories. Proceed to examining the box inside to see what data you intend to delete.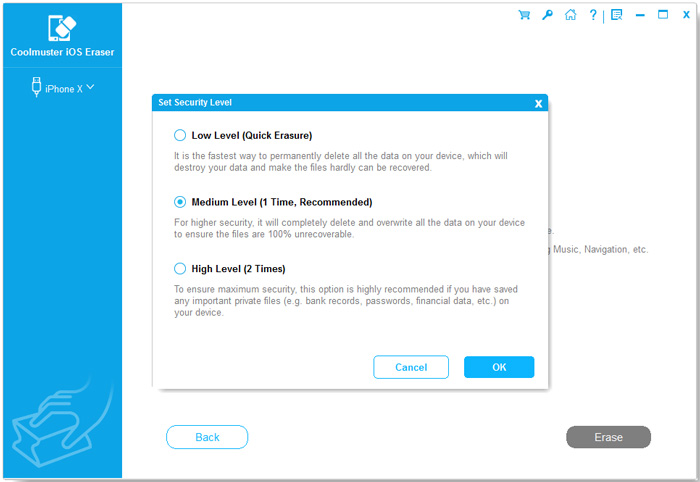 Step 3. Start to delete iPad accounts
After checking all account information, including email accounts, Google accounts, email accounts and more, click on "Erase Now" to permanently remove these accounts from your iPad Pro, iPad Air, iPad 4, iPad mini, etc.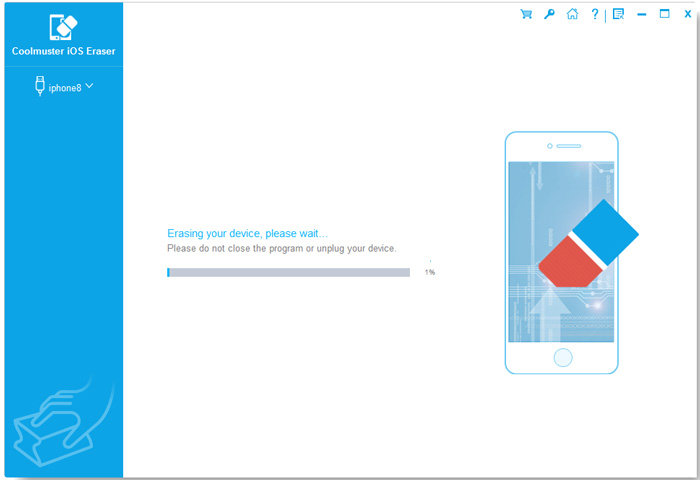 Conclusion
With Coolmuster iOS Eraser, you can safely and effectively delete iPad accounts, clear out unnecessary data, and protect your privacy. Enjoy peace of mind knowing that your personal information is secure when selling or giving away your iPad.
Related Articles:
How to Delete Contacts on iOS 9
How to Delete Recent on iPhone
How Long Does Move to iOS Take