"I bought an iPhone 13 Pro 256GB a few days ago as my first iPhone, making the switch from my Samsung S8. However, my excitement about the new iPhone slowly turned into frustration as I realized how incompetent the Move to iOS app is. I have about 30GB in my Camera Roll, which may be the main culprit of why it's taking so long. And then, I'm trying to transfer the rest of my data like messages, Google account data, downloads, etc. The problem is the app is taking about 6+ hours to come even close to transferring the data, and when it's almost completed, I get an error saying the transfer was interrupted..."
- Reddit.com
Get stuck during the Android to iPhone migration? And how long does Move to iOS take? After reading this article, you will quickly resolve the Move to iOS not working issue and transfer Android files to iPhone in minutes.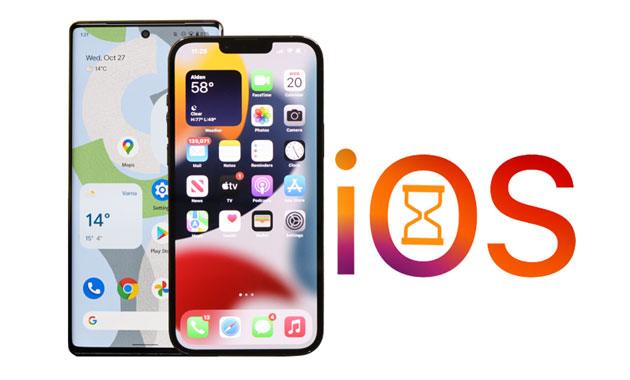 Part 1. How Long Does Move to iOS Transfer Take Usually?
Part 2. Why Is the Move to iOS Taking So Long?
Part 3. What Happens if I Interrupt Move to iOS?
Part 4. How to Make Move to iOS Faster?
Part 5. Move to iOS Is Not Working? Try the Best Alternative
Part 1. How Long Does Move to iOS Transfer Take Usually?
Well, it is hard to say the exact time Move to iOS spends to transfer files from Android to iPhone since it depends on how much data you will move. Generally, Move to iOS takes 10 minutes to half an hour to migrate contacts, messages, camera videos and photos, calendars, and other files from an Android phone to an iPhone. Apart from this, other factors also affect the time Move to iOS takes:
The network speed.
The Wi-Fi stability.
The system compatibility.
Thus, nobody knows how long Move to iOS should take to switch data. Assume the Move to iOS procedure lasts hours or forever. You can try troubleshooting the error to fasten the process.
Maybe you like: Intending to transfer videos from Android to Android? Here are 8 efficient methods for your reference.
Part 2. Why Is the Move to iOS Taking So Long?
As mentioned above, the data size, the network speed, the Wi-Fi stability, and the system compatibility will influence the Move to iOS procedure. Besides, the following reasons may also make the Move to iOS get stuck on preparing for a long time, such as:
The app stopped working in the background.
You turned off your devices during the transfer.
Insufficient storage space on Android.
Some Android apps are not compatible with your iPhone.
See more: Want a better tool than SHAREit? Then you can take a look at these replacements of SHAREit.
Part 3. What Happens if I Interrupt Move to iOS?
Still, how long does it take to transfer using Move to iOS? You should wait at least 30 minutes before taking some steps to accelerate the transfer speed. Then, if you interrupt the Move to iOS process, nothing will happen to your device data. You won't lose any files even if you cancel or stop the data migration.
Part 4. How to Make Move to iOS Faster?
Here are the five efficient solutions for the Move to iOS not working or slowness issue.
Trick 1. Check the Wi-Fi Connectivity
It is the first step you can try to fix the error. Make sure your iPhone is connecting to a strong and stable Wi-Fi network. Otherwise, change to a high-speed Wi-Fi network or cellular data connection.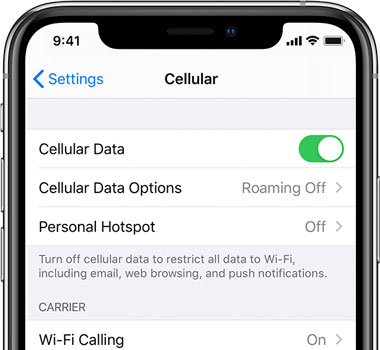 Trick 2. Update the Software Versions on Both Devices
As is known to all, Move to iOS works on Android 4.0 and later and iOS 9 and up. You should update the operating system to the latest version if either doesn't meet the minimum system requirements or has glitches.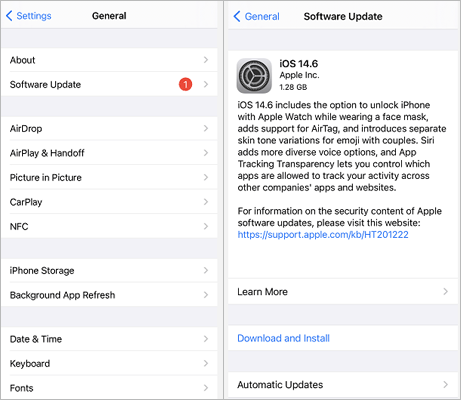 See also: You can move your Android text messages to an iPhone without a hitch. Let's do it.
Trick 3. Restart the Setup Process
You can also restart the Move to iOS app on your Android phone and reset your iPhone when getting interrupted. Just press and hold the Power button to restart the setup process on your iPhone.
Trick 4. Delete Unnecessary Files on Android
The daily app usage will create caches and lag the migration process. Therefore, you can remove the unimportant caches, temp files, duplicate movies, etc., from your Android phone before using Move to iOS. For that,
Open Android's Settings > Storage.
Manually clear the unwanted data.
Guess you like: It is straightforward to copy data from Sony Xperia to an iPhone after you get the hang of these approaches.
Trick 5. Restart the Devices
Waited for hours for the Move to iOS transfer process to finish? It's time to start over again. You can restart both devices to clear any software errors or bugs and maintain a smooth performance.
To restart an Android:
Press and hold the Power button.
Click the Restart button when the power menu appears.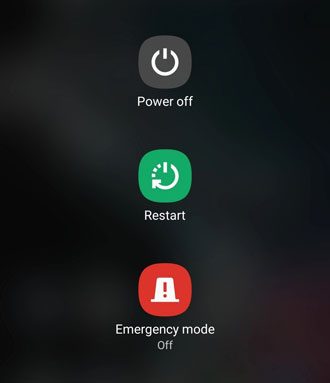 To restart an iPhone:
Press and hold the Power + Volume Down buttons together.
Slide the Power-off slider to turn off your iPhone.
Reboot your iPhone in 30 seconds.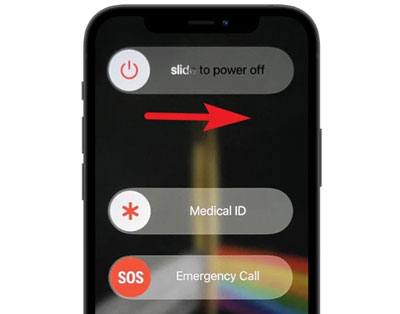 Then, try the Move to iOS app again to see if it works normally.
Check it if you need: Want to import photos from an iPhone to a PC? In this case, you can utilize these 9 apps, which are good at transferring photos.
Part 5. Move to iOS Is Not Working? Try the Best Alternative
Time is limited. We should try to avoid spending time on useless things. Thus, the choice is more important than taking the effort to fix it. Coolmuster Mobile Transfer is an alternative app for Move to iOS, which allows you to sync contacts, eBooks (PDFs & ePubs), and other data from any Android device to iPhone/iPad/iPod in one click. Moreover, it is user-friendly enough to let you move data from Android to Android, iOS to iOS, and iOS to Android.
The program supports almost all phones and tablets running Android 4.0 or iOS 5.0 or up, such as the latest iPhone 14 Pro/14/SE (3rd generation)/13 Pro Max/13 Pro/13/13 mini, Samsung Galaxy S23 Ultra/S23/S22 Ultra/S22+/S22, etc.
How to transfer data from Android to iOS in one click?
1. Install and run the software on your computer. Later, click Mobile Transfer to proceed.
2. Connect your Android and iPhone to the computer using two USB cables.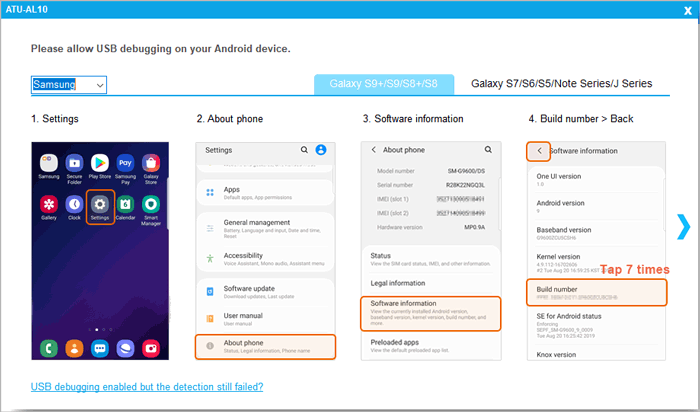 Then enable USB debugging on Android and trust the computer on iPhone as required. Once connected, it will display Connected under the device images.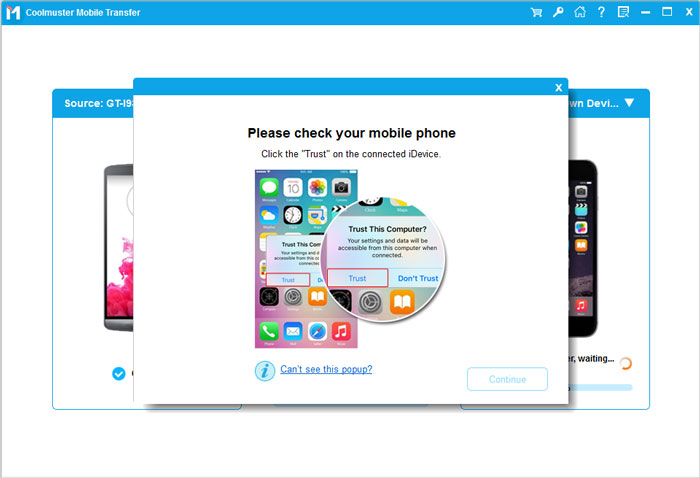 Note: The Android device should be in the Source position. You can tap the Flip button to switch them if necessary.
3. Choose the data types you want to transfer and hit the Start Copy button to move data from Android to iPhone.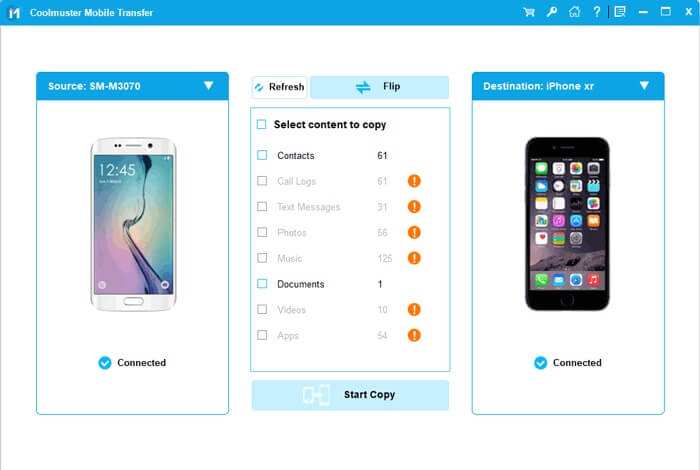 Conclusion
How long does Move to iOS take? Now you have answers in your mind. If you don't have time to fix the irritating issue, try using Coolmuster Mobile Transfer instead. It works much faster for transferring data between Android and iOS devices. If you encounter any difficulties during the process, leave a comment below.
Related Articles:
How to Fix the iPhone Transferring Data Stuck Issue Effortlessly? 14 Quick Tricks Here
Move to iOS Transfer Interrupted? Repair It Now (Why and How Guide)
How to Fix Move to iOS Unable to Migrate Issue without a Hitch?
How to Transfer Contacts from Android to iPhone? 4 Ways for You
[Fixed] How to Solve Move to iOS Not Working Issue?
How to Transfer from Huawei to iPhone 13? 3 Easy & Quick Ways